Infor MVP Mau Santiago solves QA problems with a smile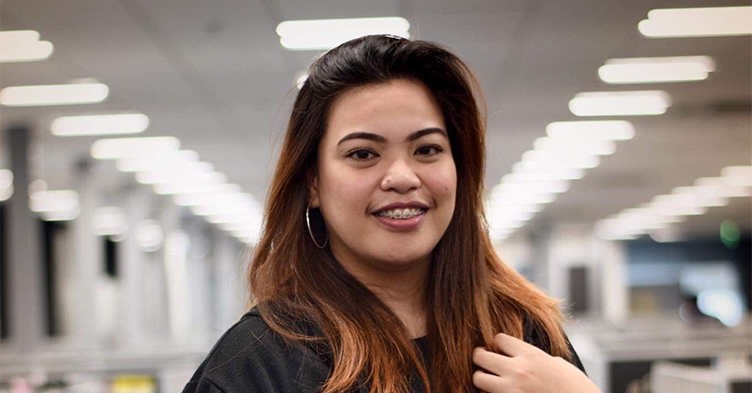 Infor CloudSuites are helping businesses succeed around the world — and having the right people supporting those solutions is a big reason why. Quality assurance analyst Mau Santiago is one of those people. Her commitment to customer success is what helped earn her an Infor MVP award.
Mau started as an associate quality analyst in 2014, working on our Infor VISUAL product. She now works as a mid-level QA on Infor CloudSuites. Recently, she was assigned to a testing project that no one on the QA Team in Manila had experience with, but Mau was enthusiastic about the challenge.
"I was excited to kick-start the project, and I progressed pretty well by collaborating with other teams outside our product. I'm confident that we can deliver and satisfy our client."
One colleague summed up her attitude by saying "That's what I really admire about you. You don't let good opportunities pass by and go to waste."
When working on a task for a customer, Mau first gets in the right mindset. "I try to put myself in our client's shoes. I ask myself, 'Will I be happy if I will be using this daily?' If I answer yes, then I can go home with a smile. If not, then I make sure that I do better tomorrow, and deliver a better product by being better than I was yesterday."
Mau has plenty of praise for her coworkers, and their close-knit method for success. "My team is a bunch of hardworking, highly-skilled, compassionate, and loving people. We build personal relationships even outside work, and by doing that, we can be at our best at work because we get along well, and we fully understand each other."
A great approach that has led to great results for this Infor MVP.
Region
Worldwide
North America
APAC
Let's Connect
Contact us and we'll have a Business Development Representative contact you within 24 business hours