August 15, 2022By Brikken Jensen

This month marks the following new feature rollout to users of the Infor OS Cloud Edition (CE).
---
Enterprise UX
Coleman Digital Assistant (DA) Table Support: Infor Go now supports Coleman DA tables containing up to 50 rows of data. The expanded support provides an improved user experience for displaying larger data sets and opportunities to build new skills that leverage the capability.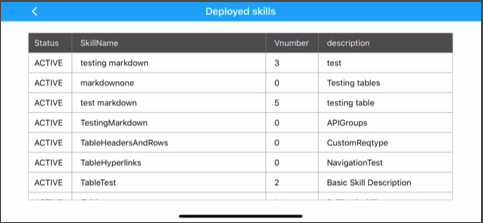 Coleman Digital Assistant (DA) Text Markdown: The Coleman DA now contains the text markdown capabilities supported by Infor Go including headers, bold, italic, strikethrough, bolded italic, and links. This capability provides a richer experience and improved user experience.
Flag Multi-value Attributes as Required: Documentation Management now brings the same capability of regular attributes to multi-value attributes, allowing for greater level of data fidelity as well as consistency in the user experience.