May 11, 2022By Sam McFarlane

This month marks the following new feature rollout to users of Infor OS Cloud Edition (CE).
---
Enterprise UX
Clear Authentication Method: Added the ability to clear "Remember this authentication mention option". This allows for changing access method without needing to remove and re-add the tenant configuration.
API Gateway: There was a Proxy endpoint UX improvement. There was also a fix to the Swagger Collection Text to align left. These enhancements provide an improved user experience.

---
Intelligent Digital Assistance
Markdown Text Formatting: Coleman will utilize as much Markdown as Portal and MS Teams supports. Users can highlight the text responses such as Bold, Italic, Strikethrough, Numbered List, Unordered List, Hyperlinks, Headings, Multi-line code block, and Inline block of code.
Table Variable Iterator: Table columns support Markdown as well as iterating values from an Array response. This provides rich functionality to process response variables in tables.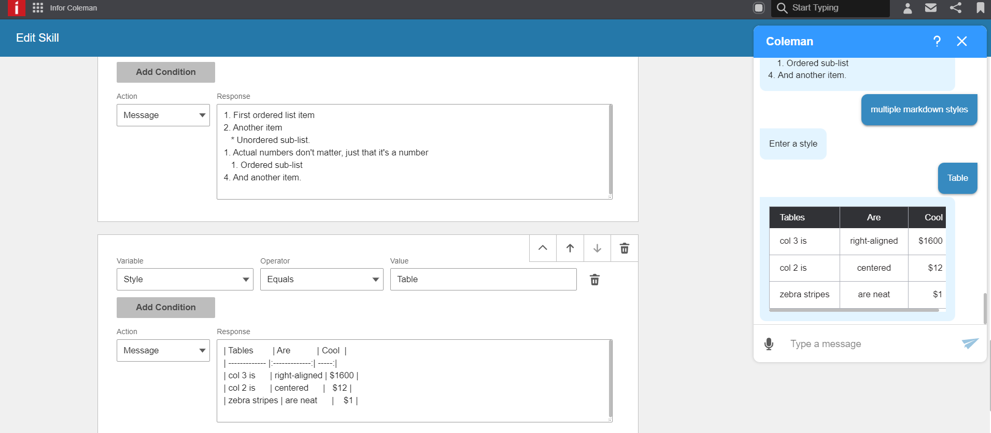 Optional Header & Title in Table Response: Table Title and Column Label should be made optional inputs rather than mandatory when utilizing the Table Response action. This gives users flexibility to handle table response conditions.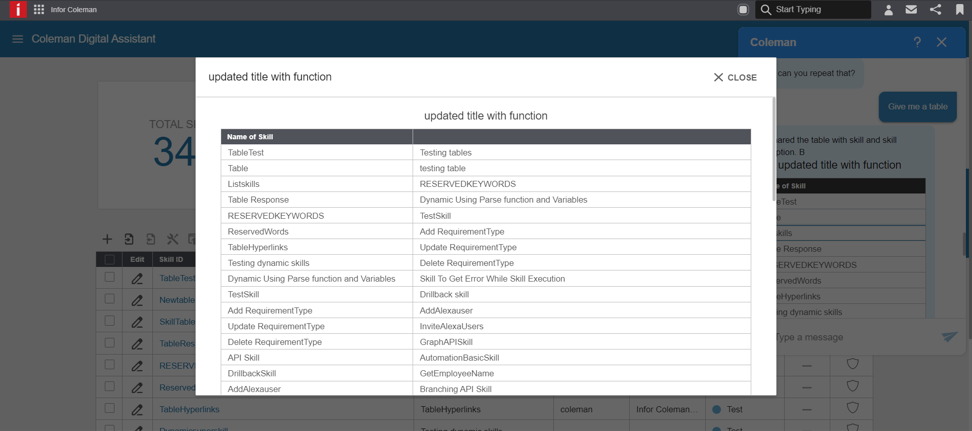 Reserved Key Words: Coleman will introduce the following reserve words: "Cancel" and "Stop" for cancelling a skill. "Help" will invoke the help command. These reserve words can be invoked any time in a skill. These are useful commands for getting help and canceling the skill when needed.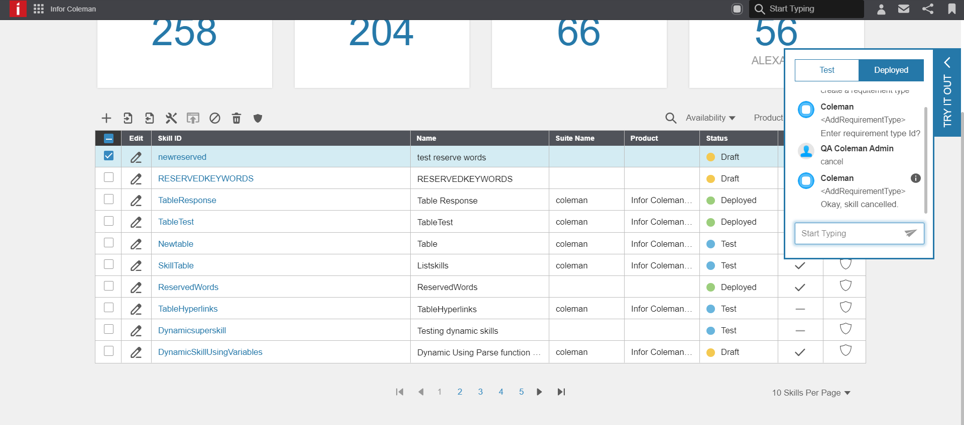 ---
Enterprise Application Integration
AnySQL Connector Time Offset: Users can allow a time offset while calculating the incremental load time window. Large transactions that take time to finish are not left out in incremental load; AnySQL is able to account for shortcomings on the data source.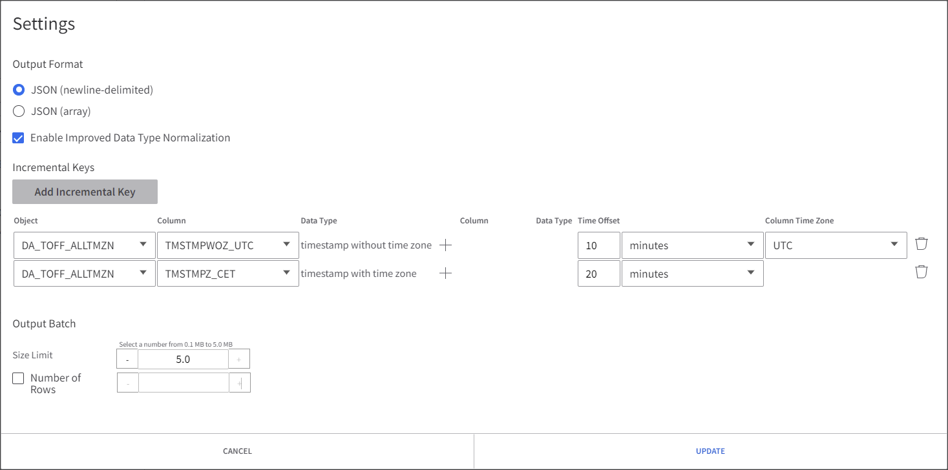 Resubmit No Route Messages for IMS: Messages from an application connection point (IMS and IOBOX) which do not have any road defined in ION are ending up with a 'No route' status. When the routing is fixed, such messages from the last 45 days can be resubmitted in the Active Connection Point screen.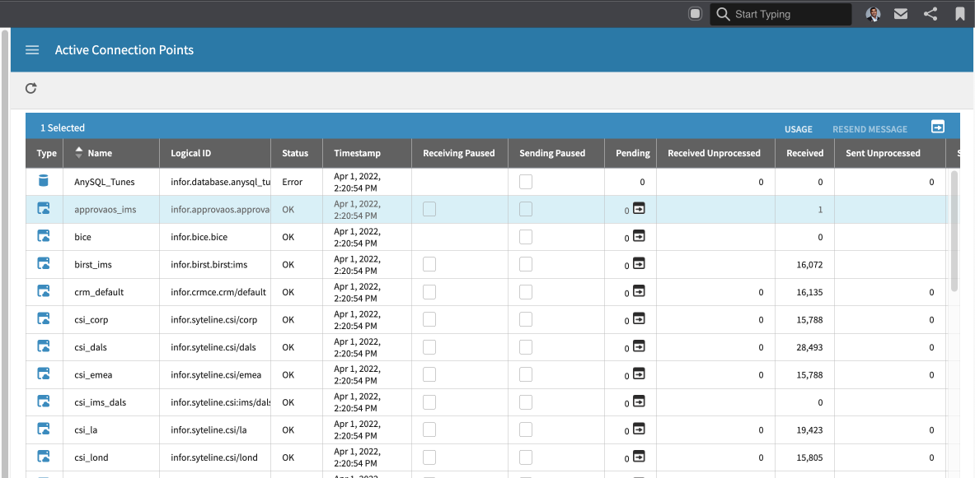 Search Resubmitted Messages in OneView: Resubmitted 'No route' messages can be found in OneView. This allows for better traceability of messages.
Expand/Collapse Messages in Inbox/Widgets: Added the ability to Expand/Collapse long messages in widgets and Inbox and the ability to drill down. Users can now see the whole message without having to open widgets or Inbox items and also easily navigate to details view.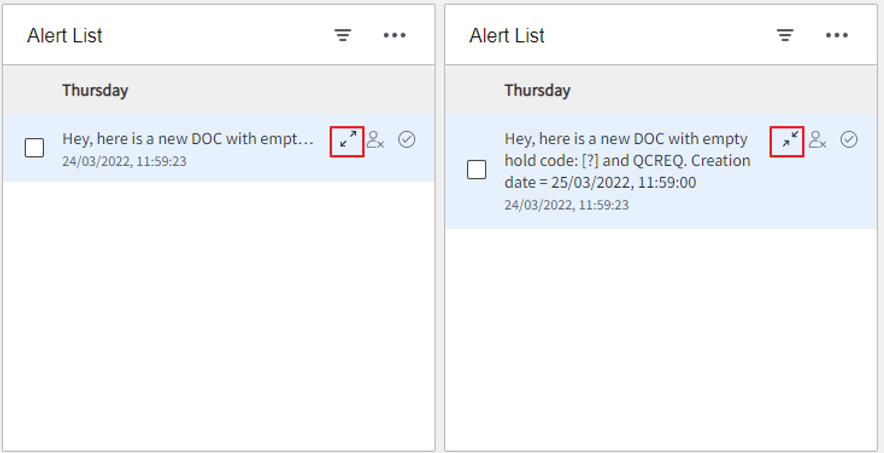 Updated Button and Tooltip for Notifications: The " Remove" button and the tooltip in the "Notification" widget were not consistent with the action. This update provides a more informative/consistent widget button and tooltip as well as an improved user experience.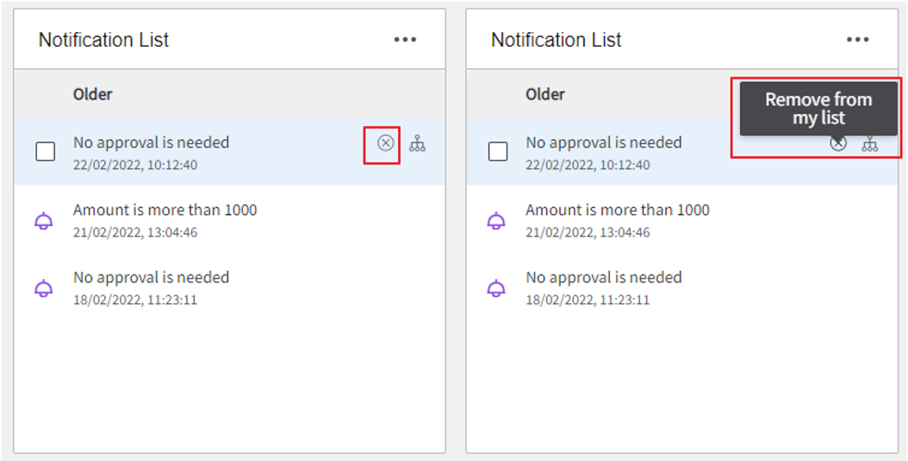 Purge Additional Archived ION Process Data: This feature allows additional ION Process archived data. This provides users the ability to:

Reduce the size of the database.

Delete unnecessary data (e.g., old data or data created during tests, etc.).

See the detailed deletion log.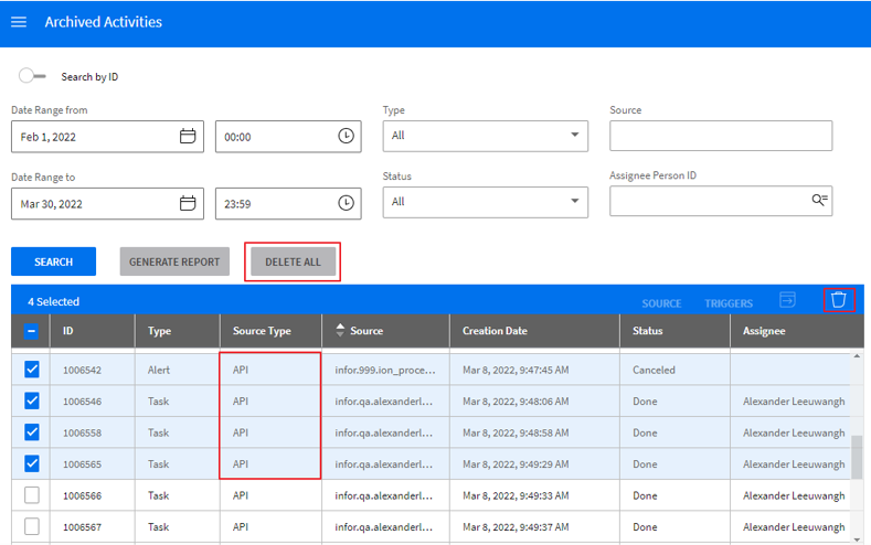 ---
Data Fabric
Atlas Upload Widget: The Atlas Upload Widget enables users to directly upload their data and files to the Data Lake from Portal Home Pages. Users can now:

Directly transfer to Data Lake
Accelerate file uploads for testing and simulation.
Migrate data objects between environments.
Reduce configuration setup with file servers and ION connection points.
Compass JavaDocs: The Compass query platform now publishes fully-described JavaDocs to aid in understanding the Java specification used for its services layer. This provides:

Enumerated classes, methods, & constructors.
Improved visibility and access to Compass' java implementation specification.
Reference implementation guide for systems integrators and vendor applications for developing Compass support.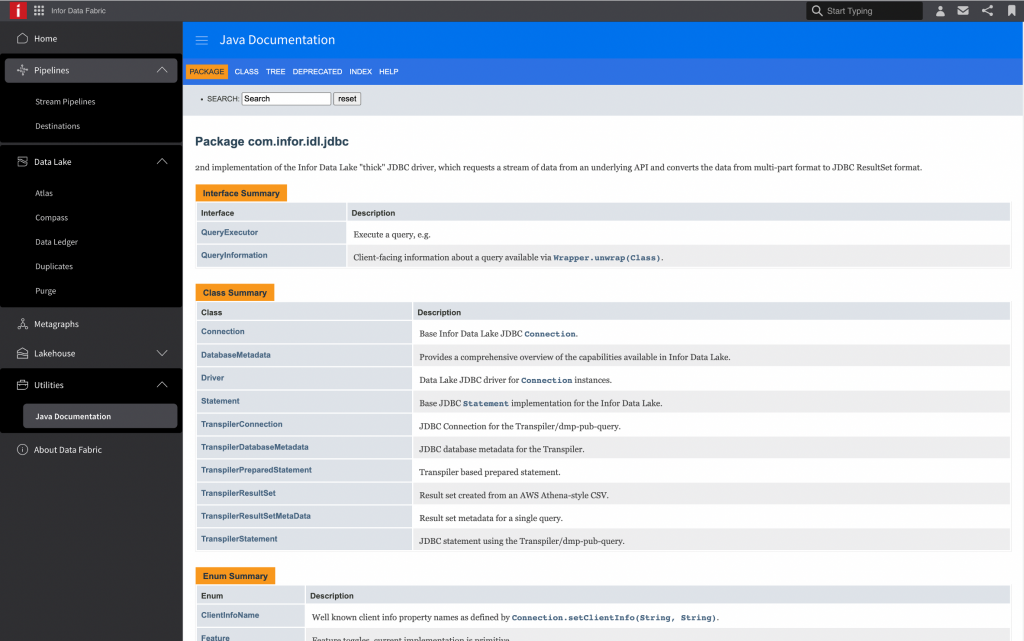 Navigation Update | Data Lake Views: The Views section of Data Catalog has been renamed to Data Lake Views to improve clarity and context.
---
Infor Mongoose
Web DataView Advanced Filter Operators: Improved the flexibility of filter conditions in web DataViews. Visualization of filter in web DataViews has also been improved. DataViews will now:

Allow combinations of and/or filter operators across conditions in a single layout.
Allow re-ordering of filter conditions.
Add display of full filter.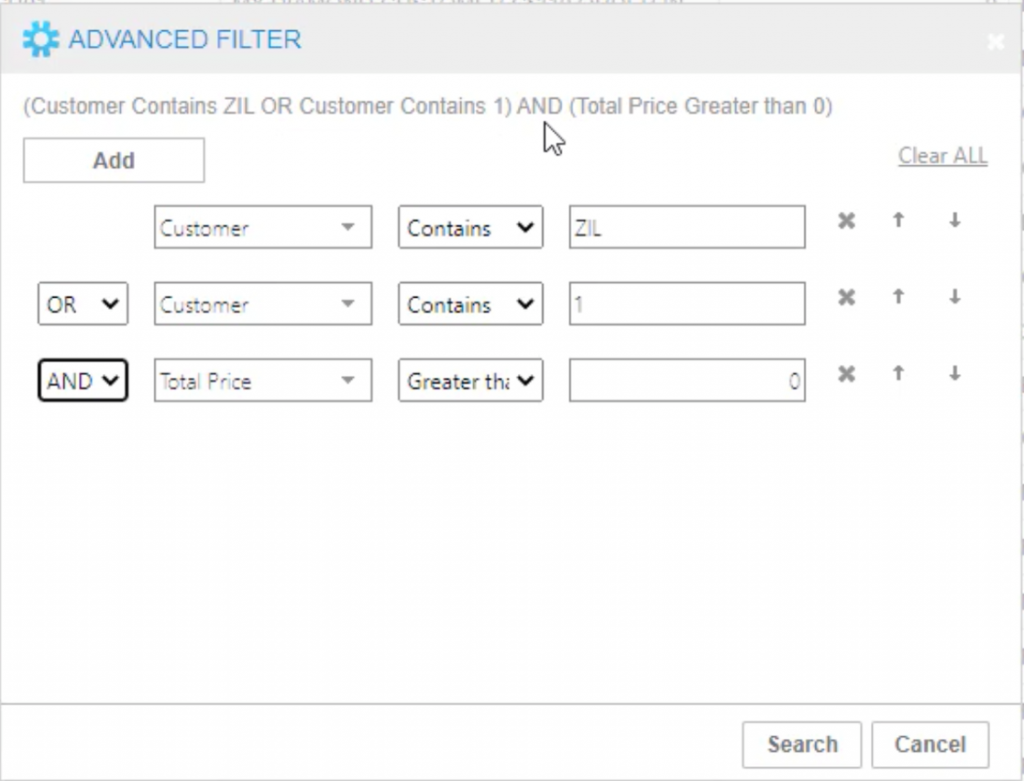 ---
Infor Governance, Risk and Compliance
Authorization Insight: GRC is enhanced to derive User Accounting Entity details based on the permissions assigned to a user through roles for LN ERP.
Watchlist Insight: Rules for OFAC (Office of Foreign Assets Control) Insight can now be imported from the IRC (Infor Risk & Compliance) to the GRC Application.
Certification Manager: The Active Reviews page does not display the comments window when approving or denying reviews. This enhancement is applicable when the Mandatory Comment to option is not configured for the Review Stage.
---
A similar set of features will be available in the next on-premise release of Infor OS. A full list of new features, bugs fixed, and other documentation can be found on the Infor Support Portal. Learn more about Infor OS here or contact us anytime.
Don't see a feature you want? Log into the Infor Support Portal and click on Resources > Enhancement Requests. You can enter your own and vote for others.
For more information on product updates, please see the release training that is available to customers on Infor Campus.