September 8, 2020By Sam McFarlane

This month marks the following new feature roll-out to users of Infor OS Cloud Edition (CE).
---
Release Highlights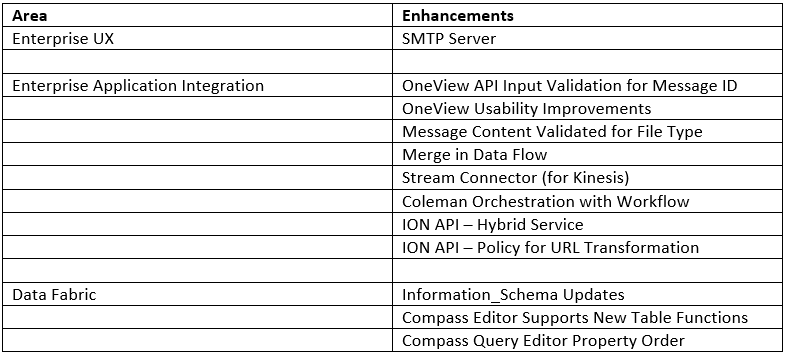 ---
Enterprise UX
Infor Document Management - SMTP Server:

Ability to setup and configure SMTP server for sending emails using IDM. Customers will be able to define default 'From' email address that will be utilized when individual user's email address is not available.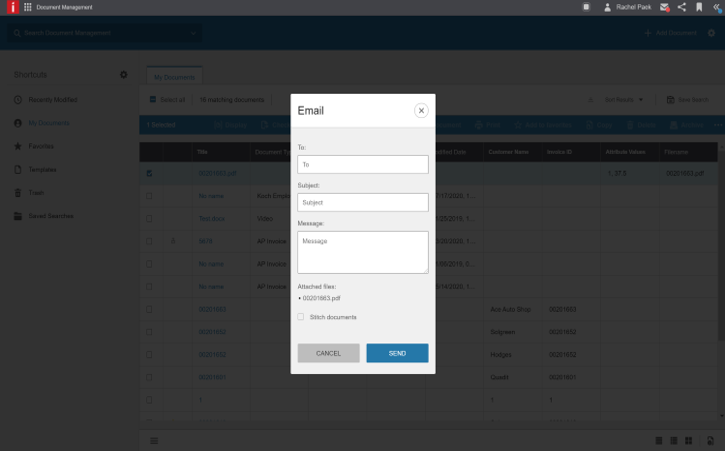 ---
Enterprise Application Integration
OneView API Input Validation for Message ID:

OneView API methods were enhanced with input validation checks for the message ID. The response code 400 is now used for the cases:

An empty message ID was sent as a parameter.
A payload object for a message ID, sent as a parameter, was purged or was empty.
An incorrect message ID was sent as a parameter.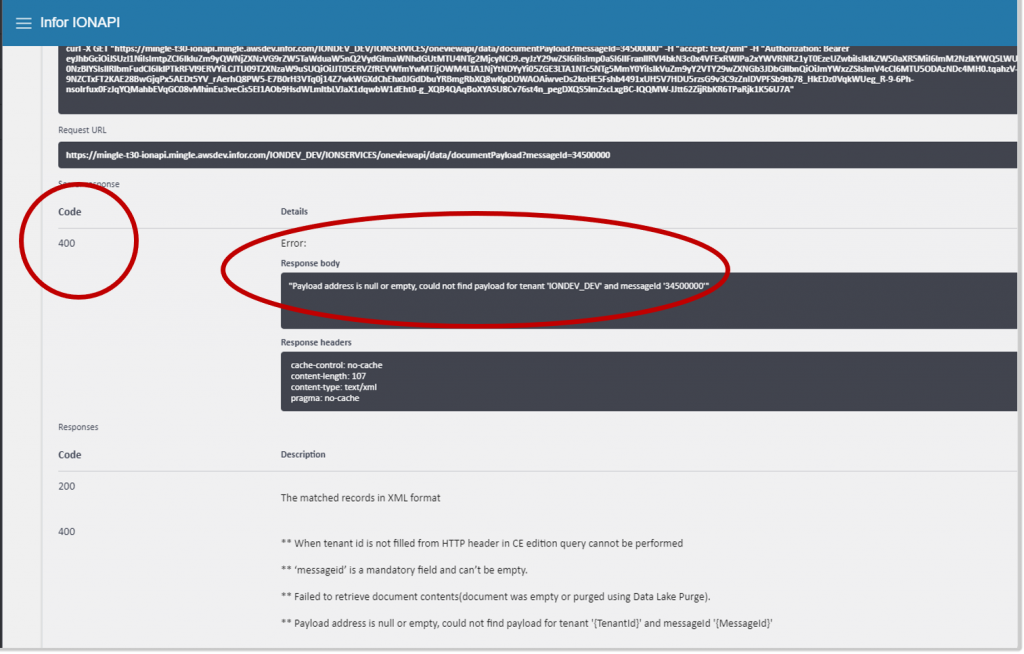 OneView Usability Improvements:

OneView usability has been improved in several places:

The warning icon has a better contrast against various backgrounds.
The split counter and the split instance number are restyled.
The export dialog is opened close to the button and has a contrasting background.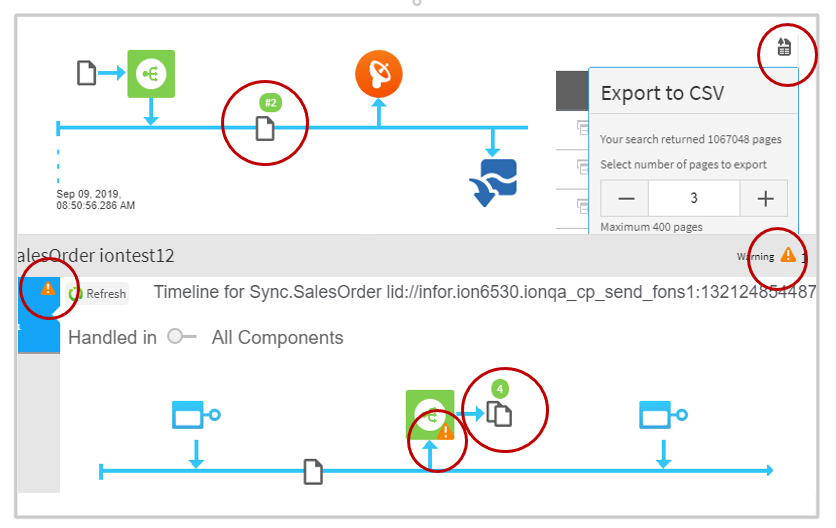 Message Content Validated for File Type:

The file type of a JSON subtype document is now evaluated based on the message content in OneView. Previously, it was retrieved from the Data Catalog.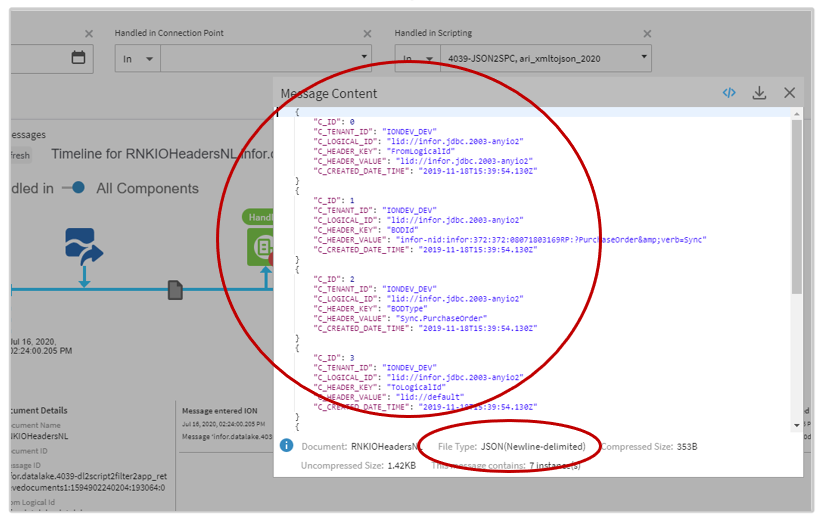 Merge in Data Flow:

A new 'Merge' activity is available in data flows for tenants in the Professional or Enterprise tier. It allows the user to combine two documents together into one output document.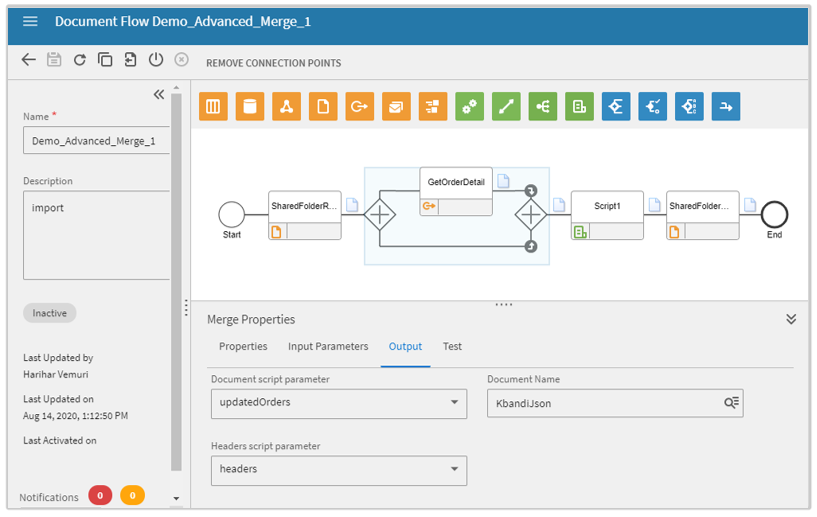 Stream Connector (for Kinesis):

Stream Connector is available in Cloud environments for tenants in the Enterprise tier. It enables possibility to send documents using AWS Kinesis Stream technology.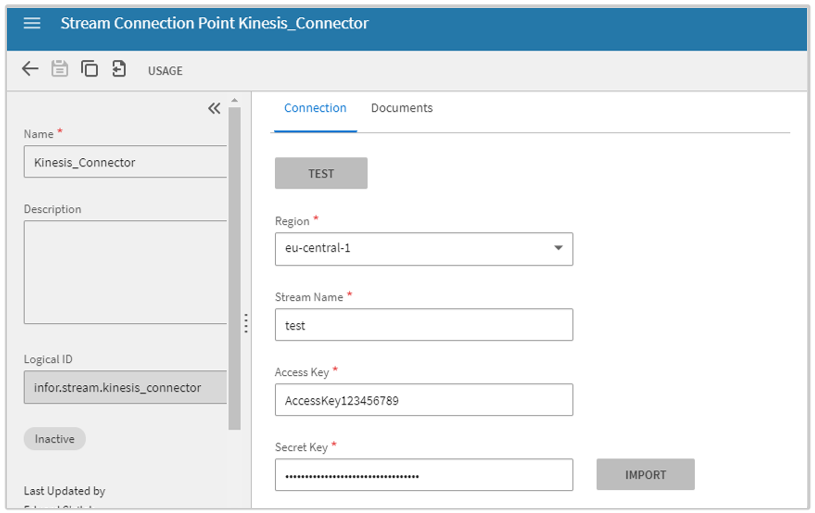 Coleman Orchestration with Workflow:

Use the new workflow step 'Coleman Task' to model a Coleman Orchestration for a quest with an existing endpoint. There are four types of Coleman tasks available: Reload Datasets, Retrain Model, Update Production Quest, Redeploy Endpoint.
ION API - Hybrid Service:

Proxy your local on-premise APIs of both Infor products and third-party products to the cloud – via Enterprise Connector.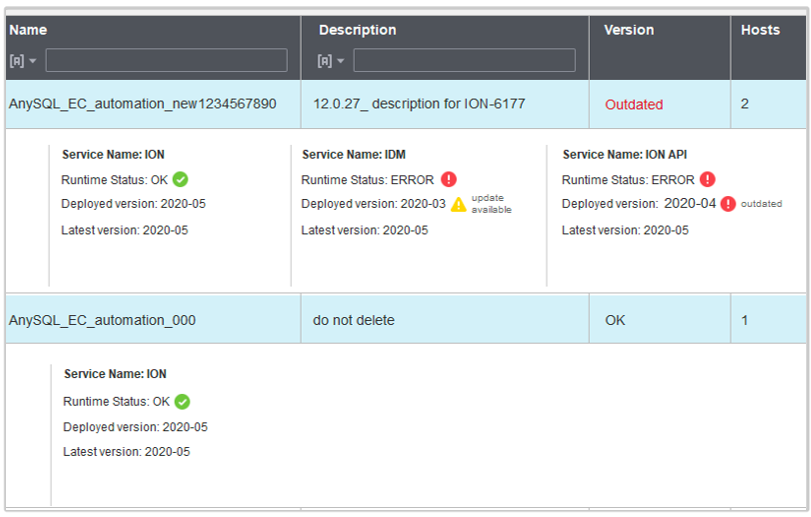 ION API - Policy for URL Transformation:

Request Transformation policy should allow the modification of target API URL subject to a safe set of rules.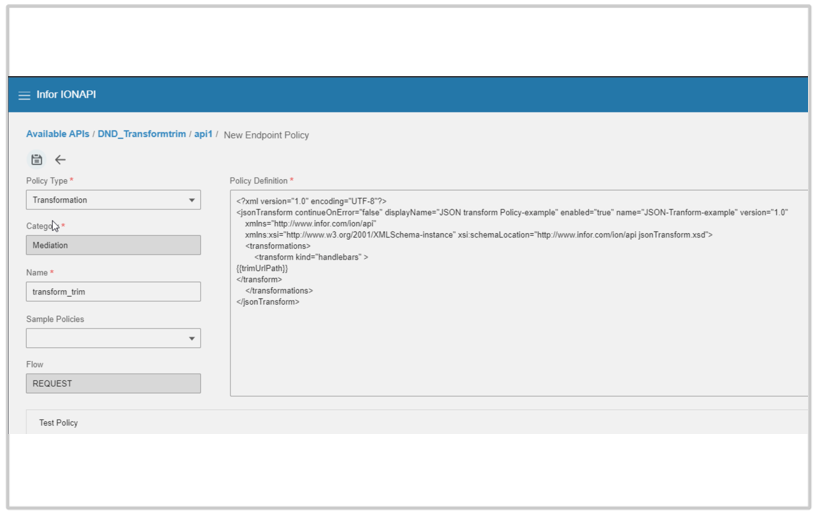 ---
Data Fabric
Information_Schema Updates:

The information_schema schema has been updated with new metadata definitions for columns that better match ANSI SQL-92 industry standards.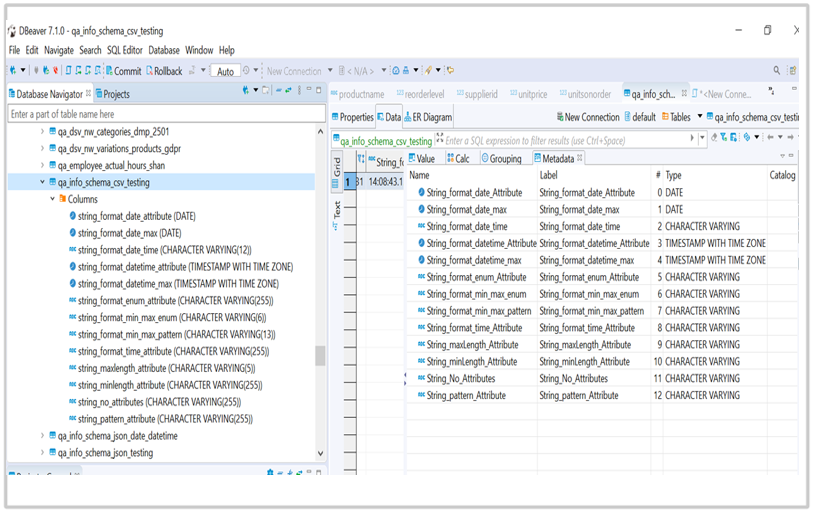 Compass Query Editor Property Order:

Compass Query Editor results now match the order defined within the Data Catalog.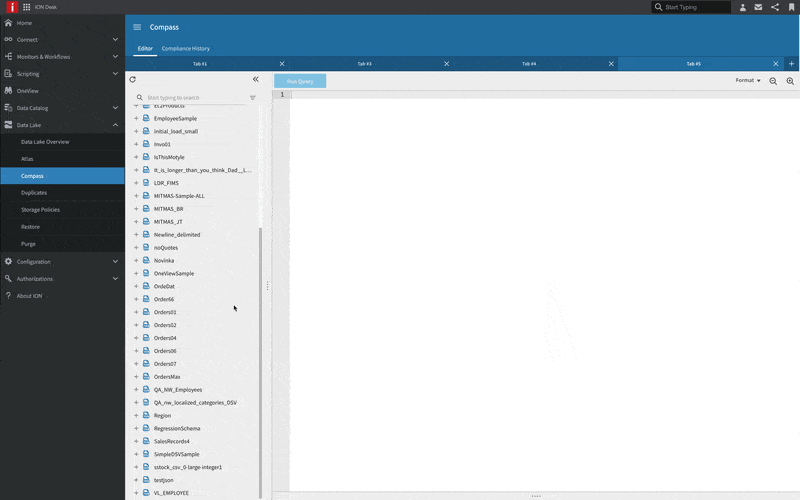 Compass Editor Supports New Table Functions:

SQL statements auto-generated in the Compass Query Editor now use the new infor.allVariations()and infor.includeDeleted()table functions.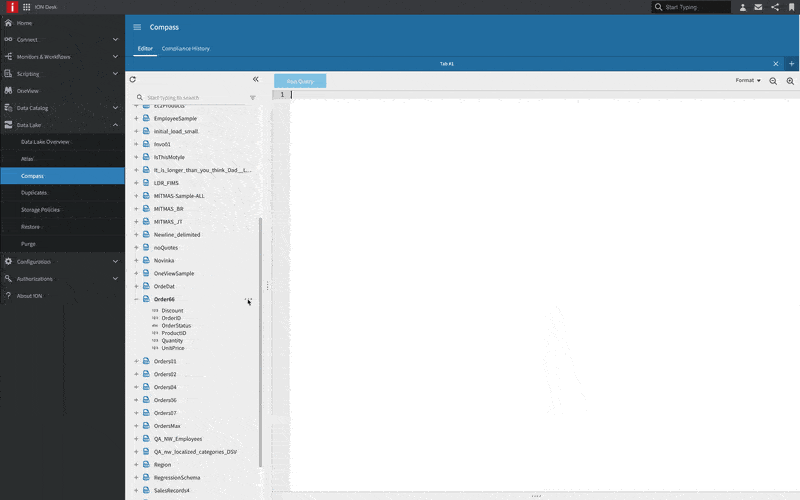 ---
A similar set of features will be available in the next on-premise release of Infor OS. A full list of new features, bugs fixed, and other documentation can be found on Infor Xtreme. Learn more about Infor OS here or contact us anytime.
Don't see a feature you want? Log into Infor Xtreme and click on Resources > Enhancement Requests. You can enter your own and vote for others.