Infor Public Schedule: New virtual training for Australia and New Zealand
"Training is a critical piece that will help you realize these benefits to the greatest degree, and even reduce the total cost of ownership. A well-trained team that is confident in its ability to use software will make better decisions, faster, driving higher productivity and minimizing support costs."
Public classes
Infor Education courses can help you get what you need when you need it. You can receive training at your site, online, virtually, or at an Infor location near you. Whatever you prefer, you can choose according to your budget, schedule, and learning preferences. Our instructor-led scheduled classes can help you improve your skills and business operations.
Two of our top product experts in Infor Education will be delivering four sessions on Infor M3 and Infor OS in October and November for Australia and New Zealand audiences. Each class will include several sessions and will last between two and four days.
Tap into a wealth of knowledge from Infor's Jean-Luc Meyer and Mehran Izad Shenas when you join our virtual instructor-led sessions. You can choose from:
M3: v13x Introducing the Solution,
October 22–25, by Jean-Luc Meyer
This course will provide you with an understanding of Infor as a company and how Infor M3 can support your company's business processes management and integration needs. The course will cover Infor OS, the foundation of our operating system, as well as Infor's cloud solution.
M3: v13x Configuring H5 Personalizations,
October 29–30 by Jean-Luc Meyer
This course will cover the H5 personalization options, the basics of Infor ION Enterprise Search (IES), and how to use web mashup, scripts, and the M3 Information Monitor.

M3: Introducing the Technology in Cloud Edition Workshop
November 5–6 by Mehran Izad Shenas
This course will provide an overview of the technical components that support the Infor M3 Cloud Edition business solution. During this overview, we'll discuss the components of the Infor OS technology platform and the underlying Infor M3 technology.
Infor OS: Administering homepages
November 7–8, by Mehran Izad Shenas
This course will show you how to use the administration tool to configure how the homepages application works. You'll also learn how to manage content, such as published pages and widgets.
Meet the experts:
Mehran Izad Shenas, Principal Learning Consultant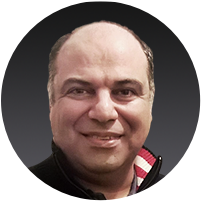 Mehran joined Infor in 2001 and since then he has worked in different services. For more than seven years, Mehran has been a technical project manager and technical consultant on various projects with different versions of M3 and industrial sectors, such as production, distribution, fashion, food, renting, and services. During his career, Mehran has gained a transverse experience on sveral technical areas like M3 installation, configuration and administration, user experience, and M3 output solution. As a leader in technical project management, Mehran managed M3 installations, specific developments, and data migration, as well as activities plans and resources.
After a long and very technical career at Infor, Mehran joined the Infor Education team as a trainer in 2018. Since then he has delivered M3 technical training all over the world.
Jean-Luc Meyer, Senior Learning Consultant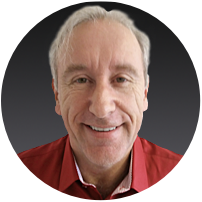 Jean-Luc Meyer joined Infor in 2011 as a software application consultant with years of experience in software implementation projects at Infor and other enterprise resource planning (ERP) providers. Jean-Luc also worked for one year in a fashion retail company as a warehousing project manager. During his career at Infor ICS, where he has worked for more than seven years, Jean-Luc was responsible for implementing Infor S&OP and M3 applications across different industries (manufacturing, distribution, fashion, and food and beverage) providing customer-facing, direct support for solution design, testing, training, and go-live support.
Jean-Luc is a new member of the Infor Education team. He joined in 2018 and in his current role he is focusing on delivering functional training courses within Infor Education and collaborating on new training content and webinars.
Filed Under
Education & Transformation Services
ERP
Manufacturing
Industry
Chemicals
Distribution
Education
Equipment
Fashion
Food & Beverage
Industrial Manufacturing
Let's Connect
Contact us and we'll have a Business Development Representative contact you within 24 business hours