Infor Sri Lanka celebrates a decade of good business
By Kemali Munasinghe, Senior Quality Assurance Analyst
We celebrated the 10_year milestone of our Sri Lanka office in Colombo last week. From its humble beginnings with just 15 enthusiastic employees in a small house in 2009, to 200+ dedicated Inforians today, the office has flourished and matured.
The official celebration on Feb 28 was a black-tie event, themed "10 & Growing." The event kick-started with a performance of the Sri Lankan traditional masked dances.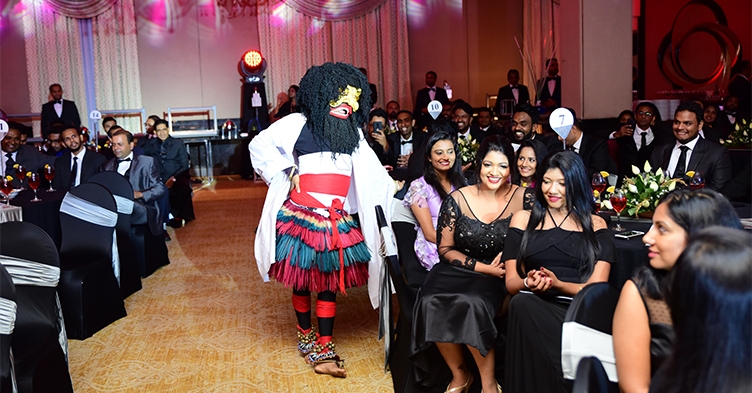 Then Infor Sri Lanka Managing Director Richard Tan welcomed the leaders of Infor Sri Lanka's forerunners: Kurt Cavano, the founder of TradeCard Inc. and former president of GT Nexus, and Guy Rey-Herme, former COO of TradeCard. They shared interesting stories about the office, which started as an offshore establishment of American software company TradeCard, a joint venture with MAS Holdings. The initial functional areas consisted of client management, quality assurance, and development. Soon the office grew to a fully functional facility, taking up work on all the key areas of the supply chain platform.

TradeCard merged with GT Nexus in 2013, creating the world's largest cloud-based business network for global trade and supply chain management. Then in 2015, Infor acquired GT Nexus. Today, Infor Sri Lanka is integral to all the product areas of Infor's supply chain platform, and contributes innovations to the development process. The Sri Lanka Team's next step is to move toward artificial intelligence (AI) and developing and improving machine learning.
The anniversary celebration also featured songs and dance by Infor Sri Lanka staff. Rod Johnson, Infor EVP of manufacturing and distribution, shared his thoughts and thanks with the long-serving team. Five of my colleagues who have been with the company from inception—Harshanie Dayarathne, Shehara De Silva, Shahaz Sufian, Divanka Rajapaksha and Nasafi Ilam—were awarded commemorative gold coins.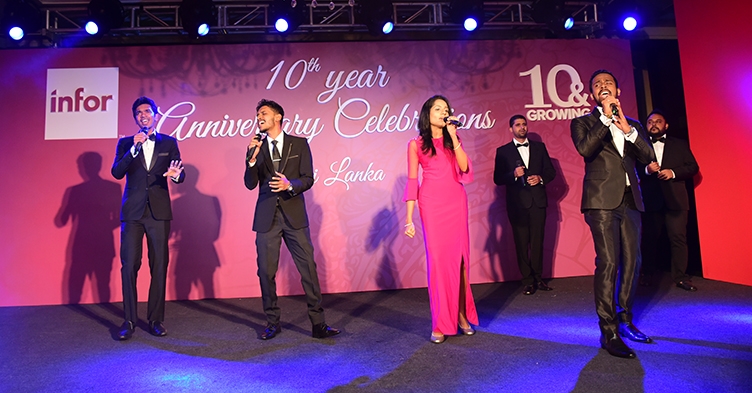 Infor Sri Lanka's core strength is our people, so we strive to have everyone enjoy their work and encourage positive work-life balance. This atmosphere has made the company one of the most popular places to work in Colombo.

At Infor Sri Lanka, the people feel the familiar Sri Lankan vibe all around them: the smiles, the friendliness, and the inviting work culture. The office hosts a Learning Hour series where employees learn about topics of interest from development techniques to baking cookies. There's also a Photography Club, inspiring people to look at the world in beautiful angles, and the Life Style Club encourages everyone to have fun and strengthen team spirit.
My colleagues are proud of what they do to help our community, as well. The Go Green initiative urges everyone to protect our environment, encouraging employees to practice green ethics throughout their everyday lives. The program has become so popular, the Sri Lankans are spreading the Go Green word to other Infor offices to make this a global initiative.
The TechTalk Team conducts career development sessions, and meets with college students during its campus outreach efforts, always on the lookout for talented people to join our team.
Being part of a highly successful multinational business domain, Infor Sri Lanka aims to keep on growing, with our future looking even brighter in our next decade.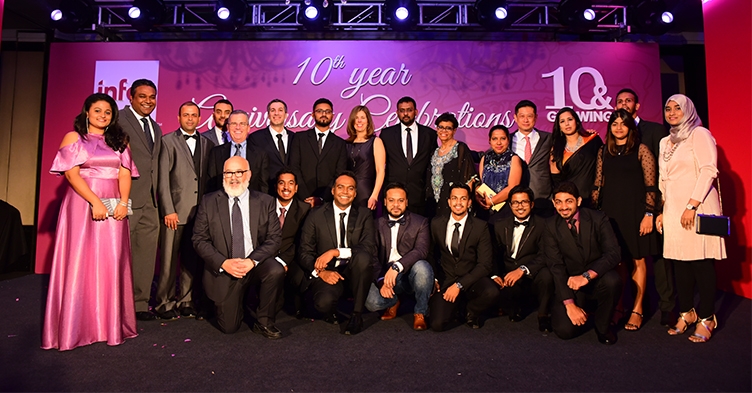 Filed Under
Events
Infor culture
Supply Chain
Industry
Product
Region
Worldwide
North America
APAC
Let's Connect
Contact us and we'll have a Business Development Representative contact you within 24 business hours