Infor TechEd for CloudSuite Business + Industrial in full gear
Another Infor TechEd launches
Infor TechEd for Infor CloudSuite Business, CloudSuite Industrial, and SyteLine kicked off at Infor NYC Headquarters today. Our first day was filled with a product keynote, open lab time where attendees were able to look at 9.01, deep dive technical sessions, networking with Infor product experts, and a reception.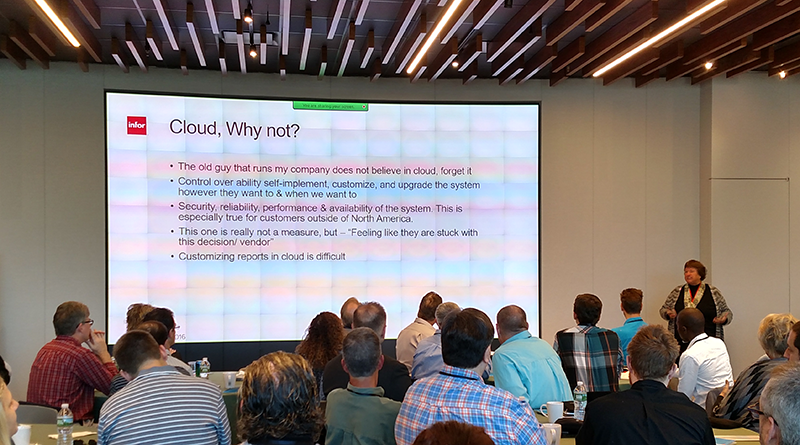 Dinah Gradis, Senior Director, Product Management and Development had a keynote, "Why Cloud is Good for Everyone", which discussed how building our product for the future will be beneficial to all regardless of deployment option.


Look for a keynote from David Heffler, Senior Director, Product Management and Sales tomorrow on Mongoose 9.03.00.
Filed Under
Education & Transformation Services
Let's Connect
Contact us and we'll have a Business Development Representative contact you within 24 business hours