Infor TechEd for Infor Lawson and HCM underway
Immersive learning at Infor TechEd in Orlando

The third Infor TechEd for Infor Lawson and HCM launched today in sunny Orlando. Delmar Dehn, Senior Product Manager of Technology, opened the event with a welcome and keynote about Infor Lawson strategy moving forward.

Later, Infor product experts and instructors led deep-dive breakout sessions along six different tracks: Infor Lawson/Landmark Administration, Infor Security, Infor Process Automation, Infor Global Human Resources and Talent Management, Managing Data & Technology: Infor Lawson System Foundation and Landmark, and Infor CloudSuite Financials and Supply Management v11 (FSM) Applications Foundation Primer.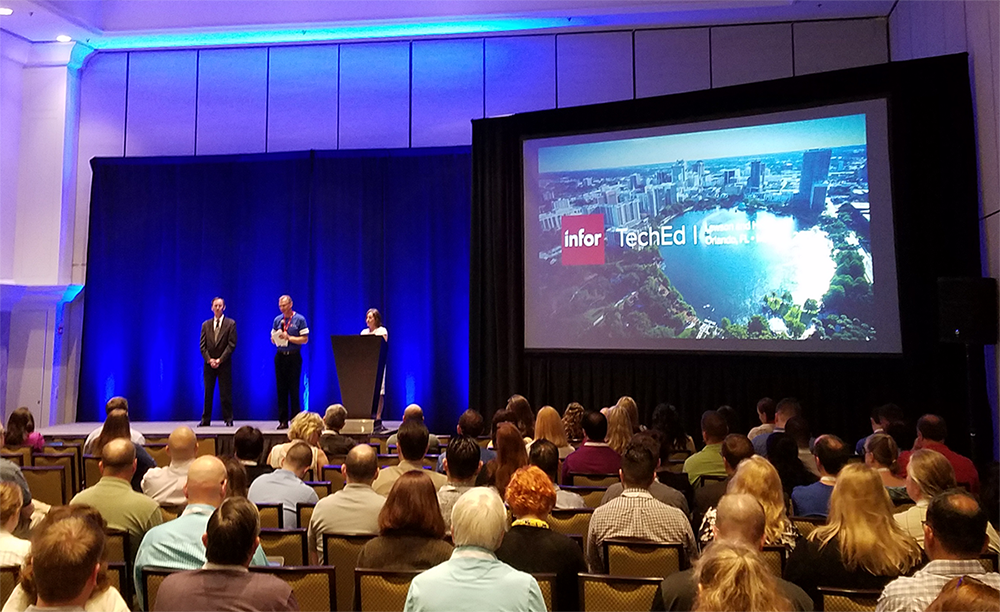 Attendees also spent time in the open lab practicing what they learned and diving deep into the product. There was also a lunchtime presentation on Infor Xi and cloud enablement, which focused on how Xi empowers Lawson and HCM via its collaboration, analytics, powerful development tools and a consumer-inspired user experience. There was also discussion about Infor's cloud strategy for Lawson and HCM.




Interested in attending an upcoming Infor TechEd? Check out our schedule of upcoming events >
Filed Under
Education & Transformation Services
Product
CloudSuite Financials
Infor HCM
Lawson Financials
Lawson Supply Chain Management
Region
Let's Connect
Contact us and we'll have a Business Development Representative contact you within 24 business hours