Infor TechEd for Infor M3 comes to a close
Another successful Infor TechEd for Infor M3 wraps up

After 2.5 very full days of deep-dive breakout sessions, hands-on open lab time, keynotes, and networking, Infor TechEd for Infor M3 comes to a close.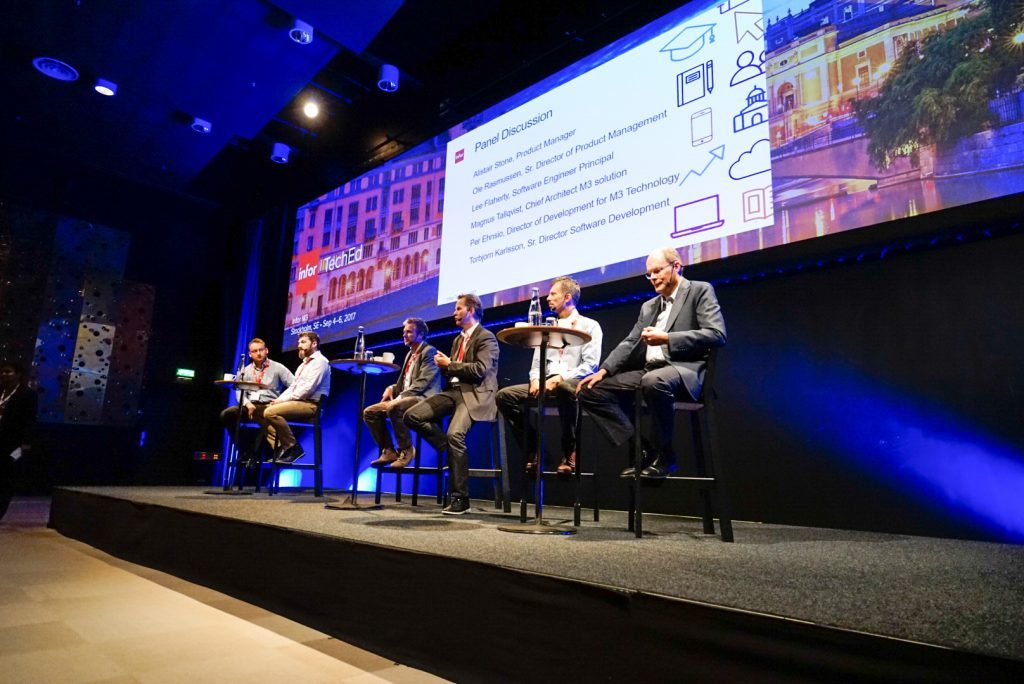 We kicked off the third day with a robust product expert panel discussion, including questions on H5, SmartOffice, archiving functionality, optimal browser choice, user licenses. Our panel of experts included:

Alistair Stone, Product Manager

Lee Flaherty, Software Engineer Principal

Magnus Tallqvist, Chief Architect M3 solution

Ole Rasmussen, Sr. Director of Product Management

Per Ehnsio, Director of Development for M3 Technology

Torbjorn Karlsson, Sr. Director Software Development

After the panel, attendees participated in one final breakout session before heading to lunch and the open lab. The open lab was quite busy until the very end!

Save the date and get out your winter coats - the next Infor TechEd for Infor M3 is scheduled for December 4-6, 2018 in Stockholm. Hope to see you there!
Filed Under
Education & Transformation Services
Let's Connect
Contact us and we'll have a Business Development Representative contact you within 24 business hours