Infor TechEd for Infor OS: Day 2
Collaborating with product experts at Infor TechEd
The second day of Infor TechEd for Infor OS in Amsterdam got started with two informative keynotes.

Rick Rider, Product Director of Infor Technology, provided an overview of the Infor Coleman Artificial Intelligence strategy. Our technology is moving from merely an interactive user experience to an augmented and eventually automated experience that is supported by machine learning.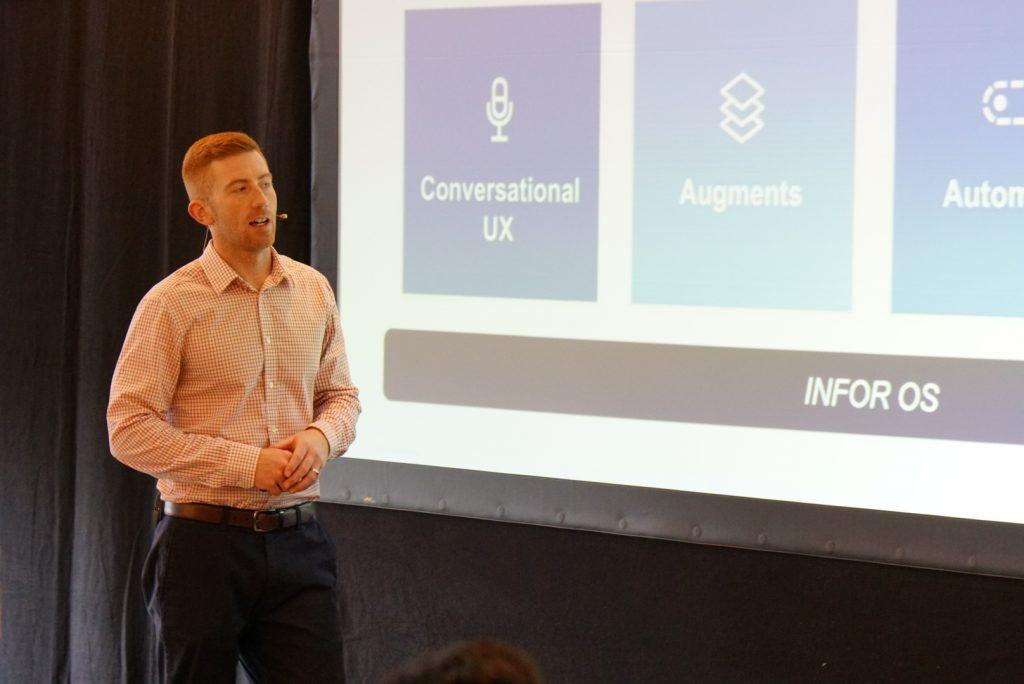 Rick Carruth, Infor OS Education Product Manager, gave an update on Infor OS education, which has evolved to be in alignment with a complete Infor OS team. Infor OS education is starting to be organized in a way that provides a more consistent experience.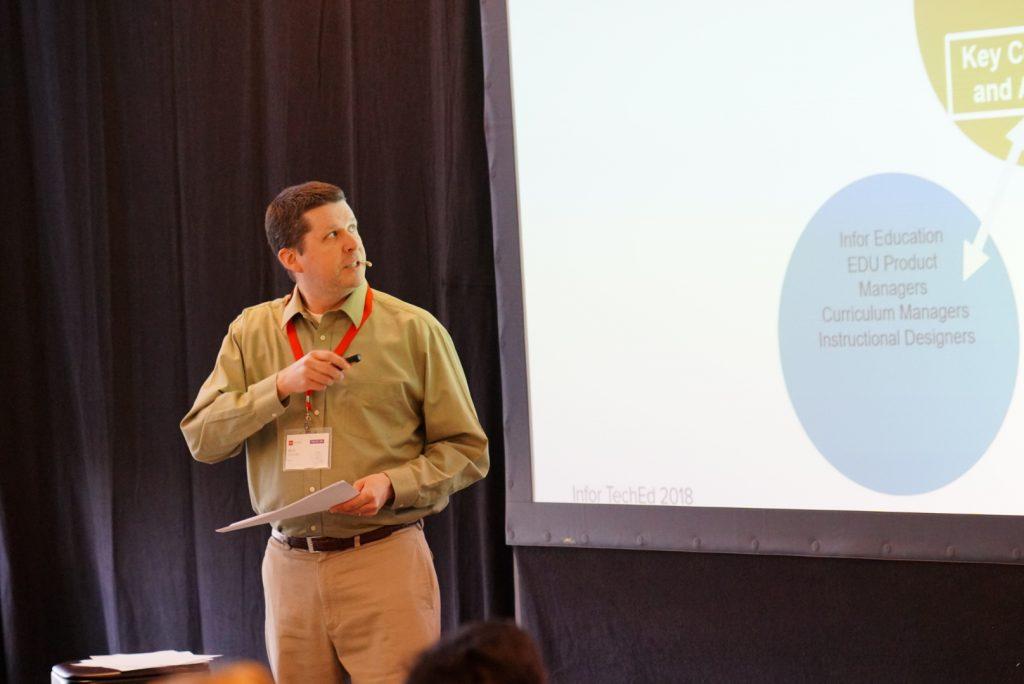 Attendees then broke out into various deep-dive sessions on Infor d/EPM, Local.ly, Data lake, hybrid integrations, Birst, and more. In addition to dedicated open lab time, some sessions were hands-on.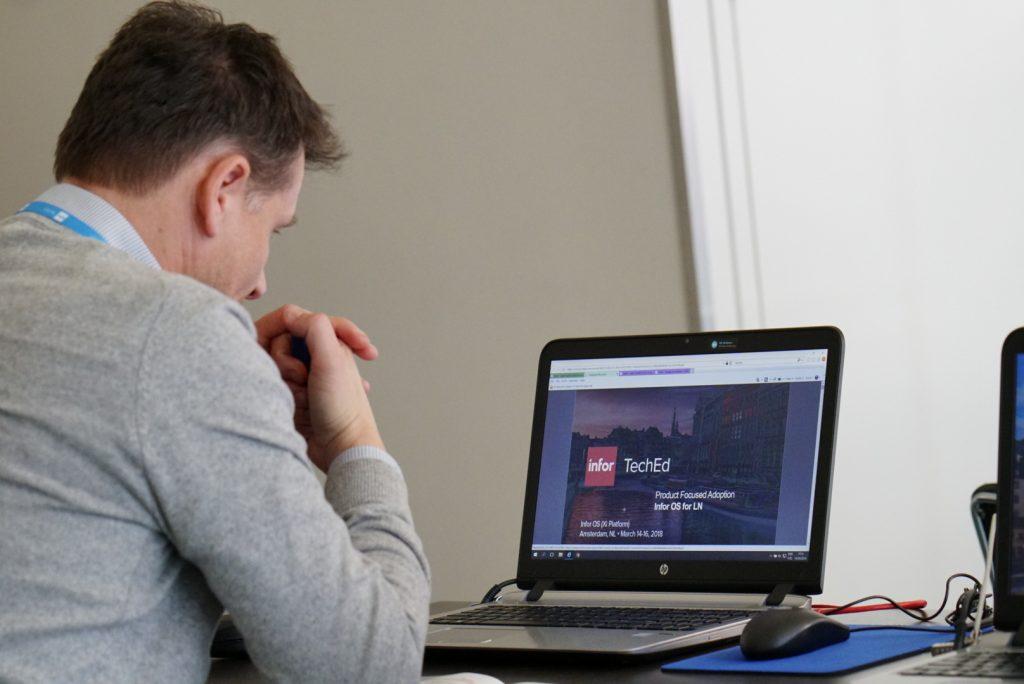 Filed Under
Education & Transformation Services
Let's Connect
Contact us and we'll have a Business Development Representative contact you within 24 business hours