Infor TechEd: The experience is everything
It's Day 2 here at Infor TechEd in Las Vegas!
Participants are enjoying the networking and learning how to unlock the power and potential of their Infor M3 and OS investments. The mood and feedback from the participants have been overwhelmingly positive and consistent. They are enjoying the dynamic presenters who truly love what they do and genuinely want to help. Their passion has rubbed off on the attendees.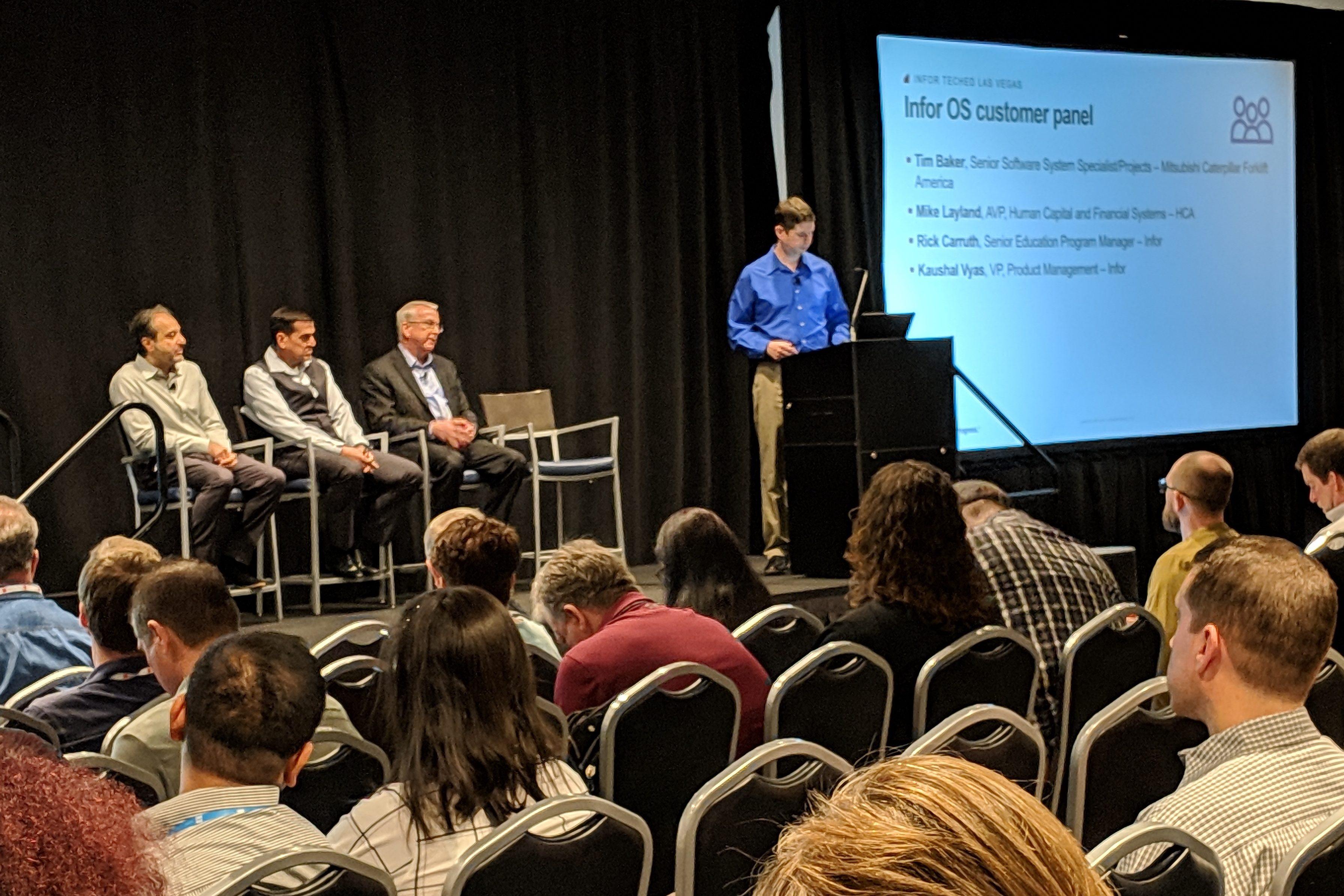 More importantly, the attendees are discovering the functionality they didn't realize they had, especially in the cloud. I must admit, that's my favorite part! Watching these a-ha moments are priceless! The knowledge and confidence they are gaining is so empowering.
So, what did we learn this morning from the Infor OS and Infor M3 keynote? Here's the bottom line:
Infor OS: data-as-a-service truly will make a difference. You can access your data anywhere, anytime. It's your data for you to use any way you want.
Infor M3: Stay super current via the cloud. If you're not there yet, get there! It's our focus and our future. If you are still on-prem, it was strongly recommended to upgrade to 13.4.
Looking forward to more good vibes tomorrow!
Interested in attending an upcoming Infor TechEd? View the schedule of upcoming events.
Let's Connect
Contact us and we'll have a Business Development Representative contact you within 24 business hours