Infor TechEd for EAM - Day 3: Highlights
The last day of the 2019 Infor TechEd for EAM in Denver, Colorado is a wrap! For those who couldn't attend or may have missed the event, here is a look at the highlights from day 3:
RISE OF THE MACHINES:
We opened the day with keynote Kaushal Vyas VP, Product Management with an eye-opening discussion on IoT and digital transformation. According to Gartner, there will be 20.4 billion IoT devices by 2020—yes you read that right—that's a "B" for billion. The last check put humans at 7 billion and change, IoT will have outnumbered us nearly 3-to-1. Skynet anyone? Suffice it to say, IoT is inevitably ubiquitous. With so many devices connected to the web, opportunities abound. With Infor EAM, IoT has its place. With integration and asset synchronization, EAM users can combine contextual data and drive insights from IoT connected devices and make better predictions around the health of their assets. Vyas offered a taste of IoT for those users interested in getting stated albeit small. For a deeper dive on all things IoT, download the latest research report from MPI's Internet of Things Report: Big Data and learn more on how IoT and big data accelerate business improvements.
CUSTOMER SITE TOUR:
Who says all things must come to an end? The TechEd experience continued with a nearby customer site tour. TechEd attendees made their way to the New Belgium Brewing Company in Fort Collins, CO. The adventure kicked off with a brief introduction to the company and how they deploy Infor EAM to drive their business processes. The tour continued through the production and packaging areas where we learned how they utilize EAM to integrate equipment identification between maintenance, operations, and controls, as well as all facets of work scheduling, parts management, and more. Finally, we wrapped up with a tasting of some mouthwatering New Belgium brews--a culmination of all the hard work coming together in a single glass. Participants took away from the experience a real sense of how the complex process of brewing beer is made easy through the integration of Infor EAM, and what fun really looks like working for a company like New Belgium.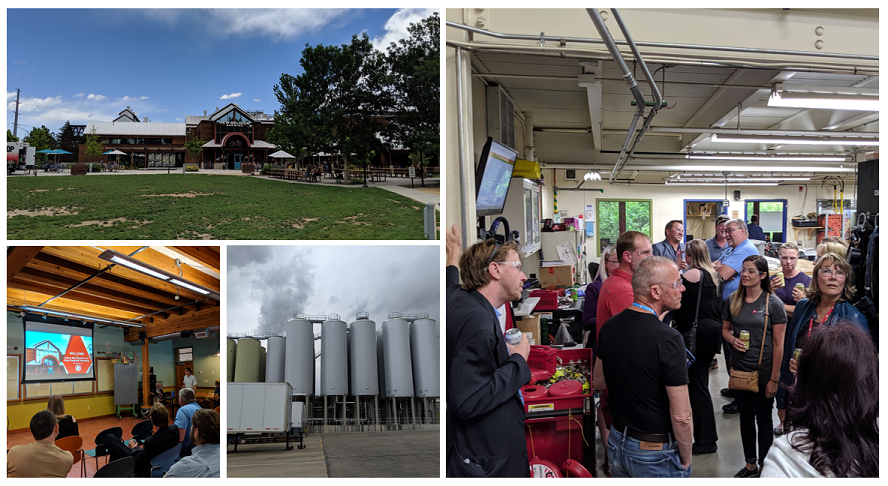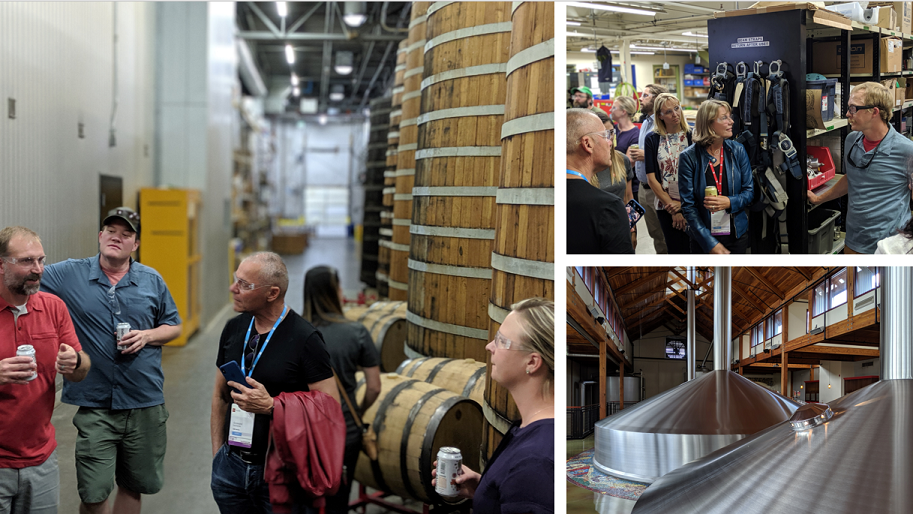 Filed Under
Education & Transformation Services
ERP
Events
Manufacturing
Industry
Automotive
Aerospace & Defense
Chemicals
Construction
Education
Energy
Equipment
Equipment Dealers Rental & Service
Food & Beverage
High Tech & Electronics
Industrial Machinery & Equipment
Industrial Manufacturing
Logistics & 3PL
Product
Region
Worldwide
EMEA
North America
APAC
LATAM
Let's Connect
Contact us and we'll have a Business Development Representative contact you within 24 business hours