Infor TechEd for M3 is a month away, register today
November 8, 2018
By Claudia Pasquet

Just one month to go until Infor TechEd for Infor M3
Don't miss it and join us for advanced technical training
It's not too late—register for the upcoming TechEd for Infor M3 and learn best practices that help you:
Simplify how you work
Avoid wasted effort
Provide great solutions to your users
Become an indispensable resource at your site
About the conference

Infor TechEd is a unique, two-and-a-half-day education conference that provides advanced technical training on Infor M3. It also gives you unparalleled access to many of our top product experts, including mini one-on-one consultation sessions.

Choose from specialized learning tracks with deep-dive and hands-on sessions.

Topics will include:
Preparing your integrations for the future
Optimizing the new output management solution
Using the new Infor M3 interface
Improving M3 with Infor Coleman and artificial intelligence (A.I.)
Supporting M3 with Birst and Infor Data Lake
Join us for Infor TechEd on December 4-6, 2018 in Stockholm, Sweden. Spots are still available—register today.

Take a look at the full agenda—view the detailed event flyer.

Still need to convince your boss? Download our justification letter.
Event details:
Dates: December 4-6, 2018
Location: Elite Hotel Marina Tower Stockholm, Sweden
Regular rate: 15700 SEK, plus VAT
Meet the presenters: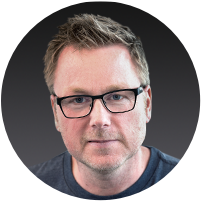 Torbjorn Karlsson | Senior Director of Development, Infor OS and M3
Torbjorn is the Senior Director of Development, leading the development of Infor Document Management, Ming.le Homepages, and the M3 User Experience platform. With more than 20 years of experience with software development in the business application space, Torbjorn's driving mission is to create the best possible user experience for Infor products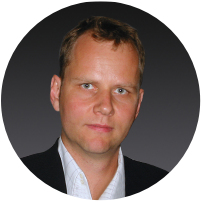 Ole Rasmussen | VP, Product Management
Ole is globally responsible for the Infor M3 product line and strategies. As one of the main drivers in the continuous development of Infor M3, Ole has been with Infor since 2001 and has held various management positions within Product Management and Product Development.

Magnus Tallqvist | Chief Architect, Infor M3
Magnus is currently the Chief Architect for Infor M3 and has worked in M3 development since 1998. In addition to these responsibilities, Magnus collaborates with Infor Education to build new training materials and enable employee adoption. In a prior role, Magnus was on a presales demo team and served as an Infor M3 implementation consultant.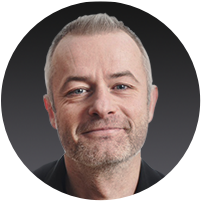 Sven de Langhe | Principal Learning Consultant
Sven de Langhe is one of Infor's most highly regarded instructors. He is a certified, experienced, Principal Learning Consultant, with extensive expertise in Infor M3 supply chain execution and the order fulfillment product suite.

Filed Under
Education & Transformation Services
Events
Industry
Chemicals
Distribution
Food & Beverage
Industrial Machinery & Equipment
Industrial Manufacturing
Let's Connect
Contact us and we'll have a Business Development Representative contact you within 24 business hours