Infor Transform 2018 - get your ticket with the early bird discount
September 12, 2018

Ready for innovation and change? Join Infor for an innovative event on organizational change and transformation
Is your company ready for the digital future? Get prepared at Infor Transform in New York City

Infor Transform is an exciting and interactive two-day event where you can learn from experienced leaders in organizational change management, digital transformation, and innovation strategies. Through keynotes, presentations, workshops, and networking, you'll be able to exchange ideas, discuss challenges, and discover solutions.


The new era of organizational change management and digital transformation affects all organizations – one way or another. Infor's Transformation Services team is focused on creating the smoothest strategy to deploy those changes. There is no better way of interacting and learning than firsthand and in person from a variety of experts.


At Infor Transform, Carol Fitzgerald Tyler, Global Senior Practice Leader for Organizational Change Management and James Toomey Vice President of Digital Services at Infor will present the latest information and examples on how you can advance the transformation of your company's cultural and technological needs. The event will provide an understanding of both industry and megatrends that will drive future opportunities. You will come away with a better understanding of how to improve your tools for innovation, execution, and out-of-the-box thinking and it will help you to grow and maintain a culture of transformation and innovation. Join us on November 7th and 8th to explore further.

During the two days at Infor Transform, a number of both presentations and roundtable workshops will cover topics like:
Developing a culture of innovation and transformation

How to develop, resource, and effectively communicate during transformative projects

How digital transformation can create a trend of innovation

Defining implementation methods that support change and transformation

Creating multi–resourced teams that can propel organizational initiatives

Maximizing alignment and minimizing risks


Please see the Infor Transforum event flyer to learn more about the agenda and session details.

Register now until September 28 to take advantage of the early-bird discount.

Event details:
Dates: November 7-8, 2018
Location: Infor Headquarters, New York City
Early-bird rate: $1,200, registered by Sep 28
Regular rate: $1,450

Meet the presenters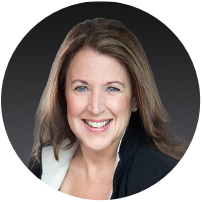 Carol Fitzgerald Tyler


Carol is responsible for Infor's global organizational change management practice. She has been responsible for various strategic programs, field enablement, and early adopter clients; and is passionate about customer references, digital transformation, and numerous special projects. With more than 29 years of experience in the Infor and Lawson world, and in the fields of sales, program and project management, and training, Carol is an industry-recognized expert in organizational transformation, change management, and communications strategy.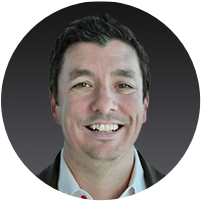 James Toomey


As Vice President of Digital Services, James helps organizations make sense of technological changes and the ways they can thrive in the digital age. James works closely with clients to create, build, and manage their digital ecosystems and to transform their businesses and brands. His approach is supported by 15 years of experience in strategy, business transformation, and delivering branding solutions that drive meaningful business results. Prior to joining Infor, James led brand strategy groups at R/GA, Novartis Consumer Health, and Interbrand.





Filed Under
Education & Transformation Services
Events
Let's Connect
We'll be in touch within 24 business hours.