Inforum 2018 presents Infor User Adoption Platform
Learn how to increase your productivity at Inforum 2018
Take the opportunity to dive deep into Infor User Adoption Platform, together with product expert Ari Devin.


Make sure to reserve your seat for the following sessions:

GEN-202S - Speed: Increase user productivity with Infor User Adoption Platform

Date: Tuesday, Sep 25
Time: 3:00 PM - 03:20 PM

GEN-850T - Tips & Tricks: Learn how Infor User Adoption Platform can increase your productivity

Date: Wednesday, Sep 26
Time: 2:00 PM - 02:45 PM


Ari will talk about the User Adoption Platform (UAP) and how to create process- and procedural-driven content that directly reflects your new technology. UAP helps you to rapidly develop training for your workforce who will use Infor applications. In addition, the new Ming.le SmartHelp app makes this training available at the point of need within the application and is specific to the task being performed. At Inforum Ari will be available to discuss how you can leverage just in time training and in-application help using UAP and Ming.le SmartHelp to benefit your entire organization.

About Ari Devin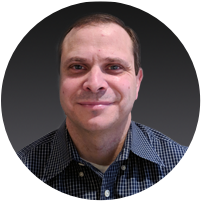 Ari Devin is a Senior Learning Consultant at Infor who supports Infor clients by demonstrating UAP (User Adoption Platform) and ensuring successful delivery of UAP as part of transformation services. Previously, Ari worked as a Training manager at DXC Technology. He graduated from Roger Williams University with a Communications degree. Ari also has a US Soccer F License and has coached youth sports the last 5 years. He lives with his two kids (Harrison 11, and Elijah 9) and Lola the dog in Clifton Park NY.
Filed Under
Education & Transformation Services
Let's Connect
Contact us and we'll have a Business Development Representative contact you within 24 business hours