Integration with Infor M3
In the past, integrations with Infor M3 were managed in a completely different way. With multi-tenant cloud architecture becoming more and more the standard, it's important to think about your integration strategy and if moving to the Cloud is right for your organization. Even if you implement a solution for a customer in an on-premise solution, it is still recommended to implement your integrations with the vision of preparing for the future, which inevitably leads to the Cloud. To help prepare, it's critical to start developing your interfaces by using Business Object Documents via Infor ION, as this will already prepare you for a future move to the Infor multi-tenant cloud solutions.
During Infor TechEd Las Vegas, Erik Stanze will drive you via the new standards of using Infor Enterprise Collaborator in M3 Cloud Edition and will be exploring the core differences between what you can do on-premise, and what you can do in multi-tenant Cloud. If you join the deep dive training sessions in the Infor M3 Integration track at TechEd Las Vegas, you will also learn how to get started using ION API and BODs, and you will be introduced to the M3 Integration toolbox.

Erik Stanze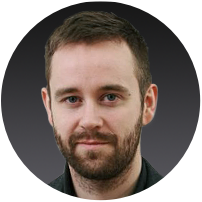 Solution Architect
Erik Stanze is a solution architect and Infor Consulting Services EMEA Subject Matter Expert for M3 Integration.
Erik is the Infor Consulting Services SME for M3 Integration. In this role, he's driving the enablement of Infor Consulting Services within the M3 Integration Area.
Filed Under
Education & Transformation Services
ERP
Events
Manufacturing
Industry
Chemicals
Distribution
Equipment
Fashion
Food & Beverage
Industrial Manufacturing
Product
Region
Worldwide
EMEA
North America
APAC
LATAM
Let's Connect
Contact us and we'll have a Business Development Representative contact you within 24 business hours