Interested in increasing productivity within your business?
Learn how to solve old problems in new ways and how Infor Ming.le can organize relevant data on a social collaboration platform with Marilyn Sizemore at Inforum 2019
Don't miss out on this amazing opportunity:

FM850E - Expert Insights: Creating Ming.le homepages and widgets for CSF&SM and GHR
Date: Wednesday, Sep 25
Time: 12:00 PM - 12:45 PM
Join us for a live demo on how you can use Ming.le Portal Homepages and Widgets. We will show you how to develop solutions for Infor CloudSuite Financials & Supply Management and Global HR. Discover how you can optimize the Infor Ming.le user interface with your applications to address business requirements and increase user satisfaction and productivity.
Marilyn Sizemore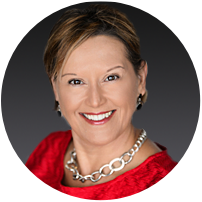 Lawson Learning Consultant, Principal
Marilyn Sizemore is an instructor with Infor Education specializing in Lawson product technology. She has over 20 years' experience working with LSF and Landmark applications. She began working with Lawson applications in 1998 as a customer with a focus on system administration, application development, business reporting, and IT management. Having held a variety of support and management roles, her background includes extensive real-world system troubleshooting as well as deep experience using Infor Lawson applications to improve and enhance business processes. Marilyn joined the Infor Education team in 2015 with a mission to help to exist and potential customers get the most out of their ERP investments through education on technology and product features.
---------------------------------------------------------------------------------------------------------------------
To learn more about Infor Education at Inforum 2019, visit the Inforum Homepage
Register now for Inforum 2019

Filed Under
Cloud
Education & Transformation Services
ERP
Financials
HCM
Inforum
Manufacturing
Industry
Banking and Financial Services
Education
Financials
Logistics & 3PL
Professional Services
Public Sector
Service Management
Product
CloudSuite Financials
Ming.le
Region
Let's Connect
Contact us and we'll have a Business Development Representative contact you within 24 business hours