International Women's Day: Building the future of female leadership at Infor
March 8, 2018
By Pam Murphy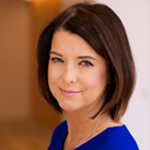 By Pam Murphy, Infor COO

On March 8, we celebrate International Women's Day. This year, the day seems to take on even more pertinence given the past year has hosted an unprecedented global movement for women's rights, equality, and justice.

As COO of Infor, part of my job is to empower employees to grow and develop their careers. It is my goal to help create an environment where the next generation will look back on where we are now regarding women in leadership roles and see it as a non-issue thing of the past.

Even though the percentage of women in the talent pipeline has steadily increased over the past three decades, there are still large gender gaps from entry-level right through to top-executive positions. A 2016 Women in the Workplace study by LeanIn.org and McKinsey & Co found that women sat on less than 19% of corporate boards, and that 130 men were promoted to manager for every 100 women promoted, leaving fewer women on the path to CEO and other leadership positions. That study also noted that only one in five senior executives is a woman. This problem is even larger in tech specifically—68% of technology companies globally have no women on their boards and 53% percent have no women in the C-suite, according to the Society for Human Resource Management.

We must band together to change this—to ensure we are not losing women in leadership positions, and we must encourage their growth and progress throughout their careers.

Today, we are announcing some exciting updates to our Women's Infor Network (WIN) program. WIN provides an ongoing forum for conversation and impactful tools for women to promote their career growth and leadership development. It's already working. Over the past year alone, the growth rate of women in officer positions at Infor (C-suite, EVP, SVP, VP) outpaced that of men. Across all levels at Infor, we saw an increase in the total percentage of female employees. As we continue to focus on leadership development, we expect this trend to advance.

To convert this momentum, we need the support of everyone. Thus far, membership in WIN has been limited to female employees, but WIN is now officially open to all Inforians. Whether you are male, female, or gender nonconforming, everyone has a role to play in helping build a company and culture that nurtures and supports women and recognizes their contributions. More diversity will mean better conversations, more learning opportunities, and faster progress. Together, we can create a forum in which we can network and talk openly. Together we can do more. The more women in leadership roles we have at Infor, the more women we will recruit and retain.

When we have women in leadership roles, everyone wins. Studies have shown that companies with strong female leadership generated a return on equity of 10.1% per year versus 7.4% for those without, according to a MSCI World Index study.

More importantly, having more female leaders—from politics to the boardroom—changes the norms about who can lead and what qualities are necessary in leadership. Having women in leadership roles is breaking down cultural and structural barriers—and showing everyone what women can achieve.

While we have made progress, there is still much we can all do to support and empower one another. I look forward to the progress we all will make together to strengthen women's leadership at Infor this year and in the future.

Learn more about women at Infor.
Let's Connect
Contact us and we'll have a Business Development Representative contact you within 24 business hours