International Women's Day: Inforians reflect on #BalanceForBetter
International Women's Day (IWD) celebrates the economic, political, and social achievements of women past, present, and future—and is a time for us to recognize the issues still at hand. This year's theme is Balance for Better: better the balance, better the world.
This week, we're highlighting Infor female leaders who demonstrate a strong commitment to gender equality and strive for balance in all aspects of their lives. Meet some of our #WomenOfInfor dedicated to #BalanceForBetter.
SHARON JACKSON, VICE PRESIDENT OF APAC FIELD MARKETING

"I work towards equality in the representation of women and men on my team, and I pay attention to and allow a space for all voices to be heard."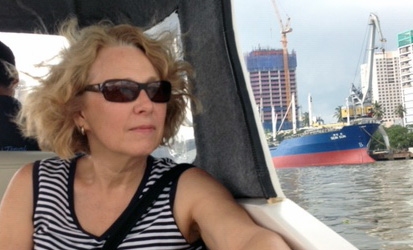 Born in Christchurch, New Zealand, Sharon Jackson started her career in the IT industry as a computer operator and programmer. She traveled widely through Europe, Africa and Asia, and now lives in Sydney, Australia.
"I sort of fell into the IT industry. In fact, I think it chose me. During my travels, my IT experience was a tremendous asset. I easily secured work in Australia and London to earn money to take me further afield.
"The technology industry has been kind to me, and has offered me such a breadth and depth of career experiences and advancement. Moving into software sales followed by marketing about 20 years ago was the best thing I've done. I've absolutely loved this journey, and the pace of change with ongoing innovations in digital and social marketing, as examples, is what makes my job so fulfilling and fun. I think my career in different disciplines exemplifies the opportunities the technology industry offers women across so many career paths and walks in life."
Jackson joined Infor as a contractor in 2016 and was asked to lead the Pacific field marketing team in 2017. She now runs the entire Asia Pacific and Japan (APAC) field marketing organization, where 75% of field marketers are female.
"APAC is a diverse region with unique nuances and cultural differences country by country. I am an advocate of the importance of gender equality, with pay parity, and I encourage equal composition of genders across my region. I'm also proud of the female representation in marketing leadership positions in APAC."
Jackson considers being a gender champion to include "being supportive of and taking on an active role in building gender champions in my team."
"I look to ensure that I am consistent and inclusive in the language that I use. There is no place for derogatory or discriminatory language. I work towards equality in the representation of women and men in my team, and I pay attention to and allow a space for all voices to be heard. I recognize women's and men's different needs and experiences, and I seek to ensure that neither is disadvantaged. This means ensuring women and men have the same opportunities to advance in their careers and be recognized and promoted on merit."
Gender balance, though, is not a one-sided problem, Jackson notes.
"I believe the gender composition of work teams makes a difference in team effectiveness. Research tells us that gender-balanced teams outperform both predominantly male and predominantly female teams. Both genders can play a role in creating an atmosphere for female leadership and encouraging our future female technologists."
ALESSANDRA MARTINS, DIRECTOR OF SALES, LATAM

"I try to create an environment where balance thrives."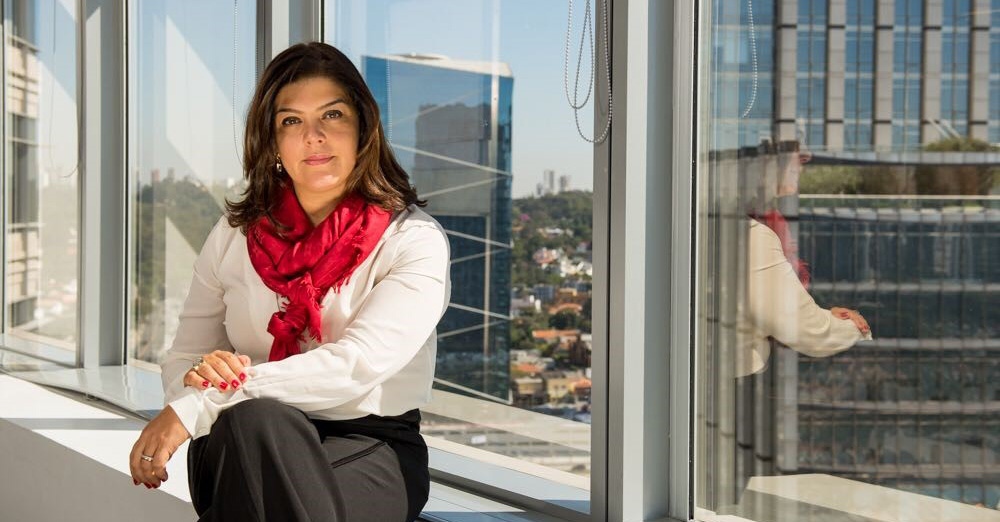 Alessandra Martins says curiosity is her guiding star. "I always want to know the reason and origin of everything." A mother, wife of 24 years, and computer science graduate, Martins joined Infor's São Paulo office 8 months ago.
"I'm always open to listening. I find women can be more creative and sensitive, and I try to create a team environment where balance thrives. I always try to give time for my team to do what makes us happy, so we're focused on where we are and doing the best we can do at work. For example, I love cooking, and on the weekend, I make sure I dedicate time for it."
While women remain a minority in the tech industry, Martins believes it is technology that will make the world a better place.
"Technology is a way to transform the world. It's the tool capable of making the world more democratic and accessible. Technology companies like Infor, with our Women's Infor Network, are definitely helping to make the tech sector more inclusive."
KAREN GANLEY, DELIVERY EXECUTIVE, NORTH AMERICA

"I try to foster an environment where everyone will be comfortable expressing their opinions and thoughts, because those lead to the best solutions."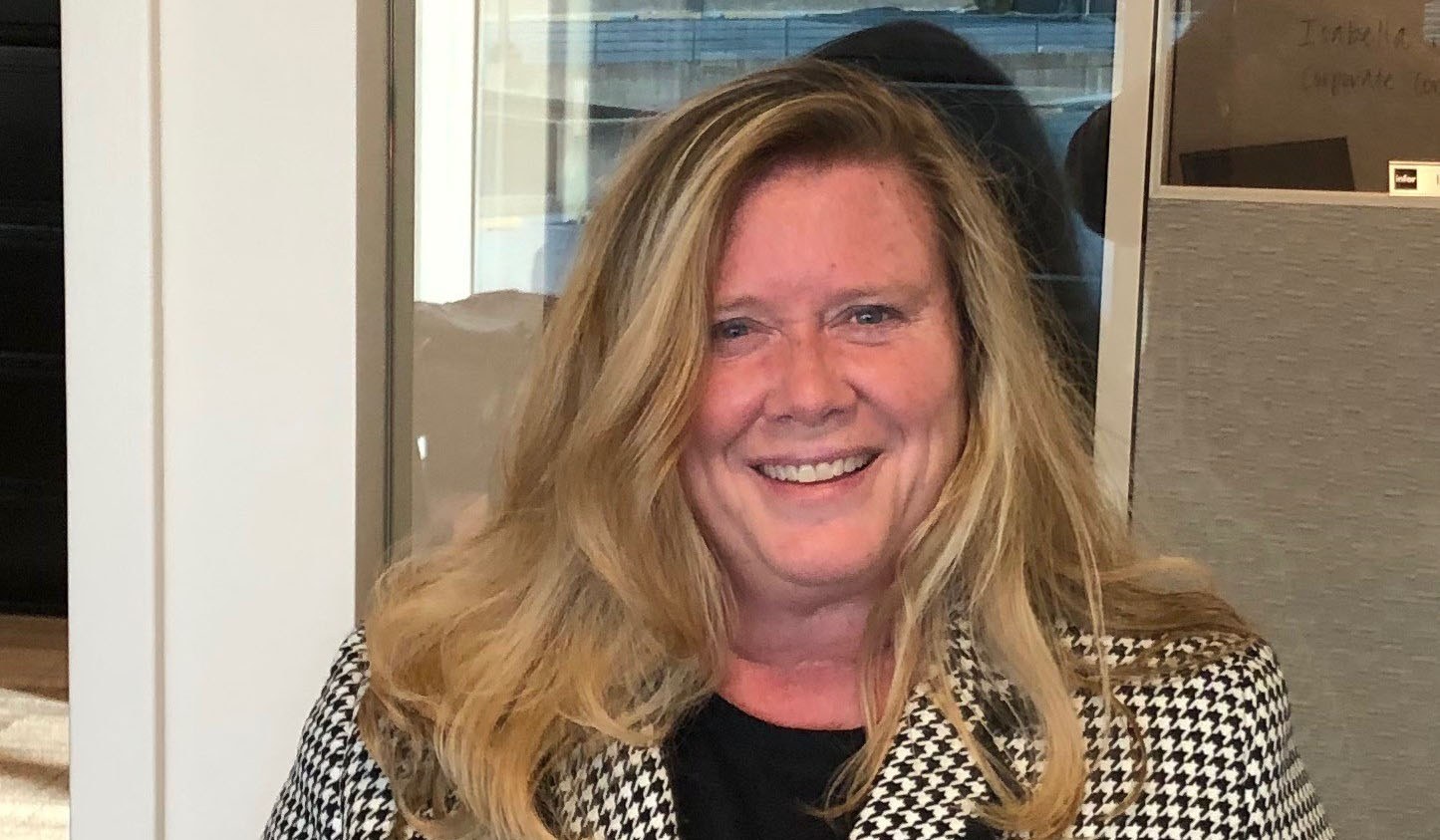 Karen Ganley joined Infor in May 2018 and is based at the Reston, Virginia, office.

"I began my career in auditing and accounting, but early on, expressed an interest in systems development to my managers. My leadership trusted me enough to take on that role in the organization, and I have stayed with systems since then. It is a field that requires continuous learning, so you are never bored! Having two daughters, both of whom are in technical fields, I would credit their aptitude today to fostering a love of learning math and the sciences at a young age."
Sponsorship and mentoring have played a large part in Ganley's career success. She believes this is a critical requirement for women in tech to advance throughout their careers.
"The more our male leaders and team members play those roles for women in the industry, the better chance we will have of increasing female representation in the industry."
As a manager, Ganley leads by example and design.
"It is important to model the behaviors you would like for your teams to follow and emulate. I appreciate the diversity on my teams and pull them together to brainstorm solutions to specific challenges, because the different perspectives result in diverse solutions that may not have been considered previously.
When coming up with solutions to customer challenges, I encourage all team members to provide input, but I may call on female team members for different perspectives, and to try to increase their comfort level with sharing ideas. When hiring, I try to be blind to gender, race, or other traits, while truly seeking the most qualified candidate."
Networking groups, like the Women's Infor Network, also provide opportunities to promote equality, as they highlight topics of importance while networking with colleagues.
"WIN is open to both men and women, so one can benefit from meeting strong female and male leaders who can help one to grow and learn."
RAGINI NALLARI, DIRECTOR OF INFORMATION DEVELOPMENT, INDIA

"To build a gender-balanced world, we need to first make this world a safer place for women, and only then we will have accomplished gender quality in the truest sense of the word."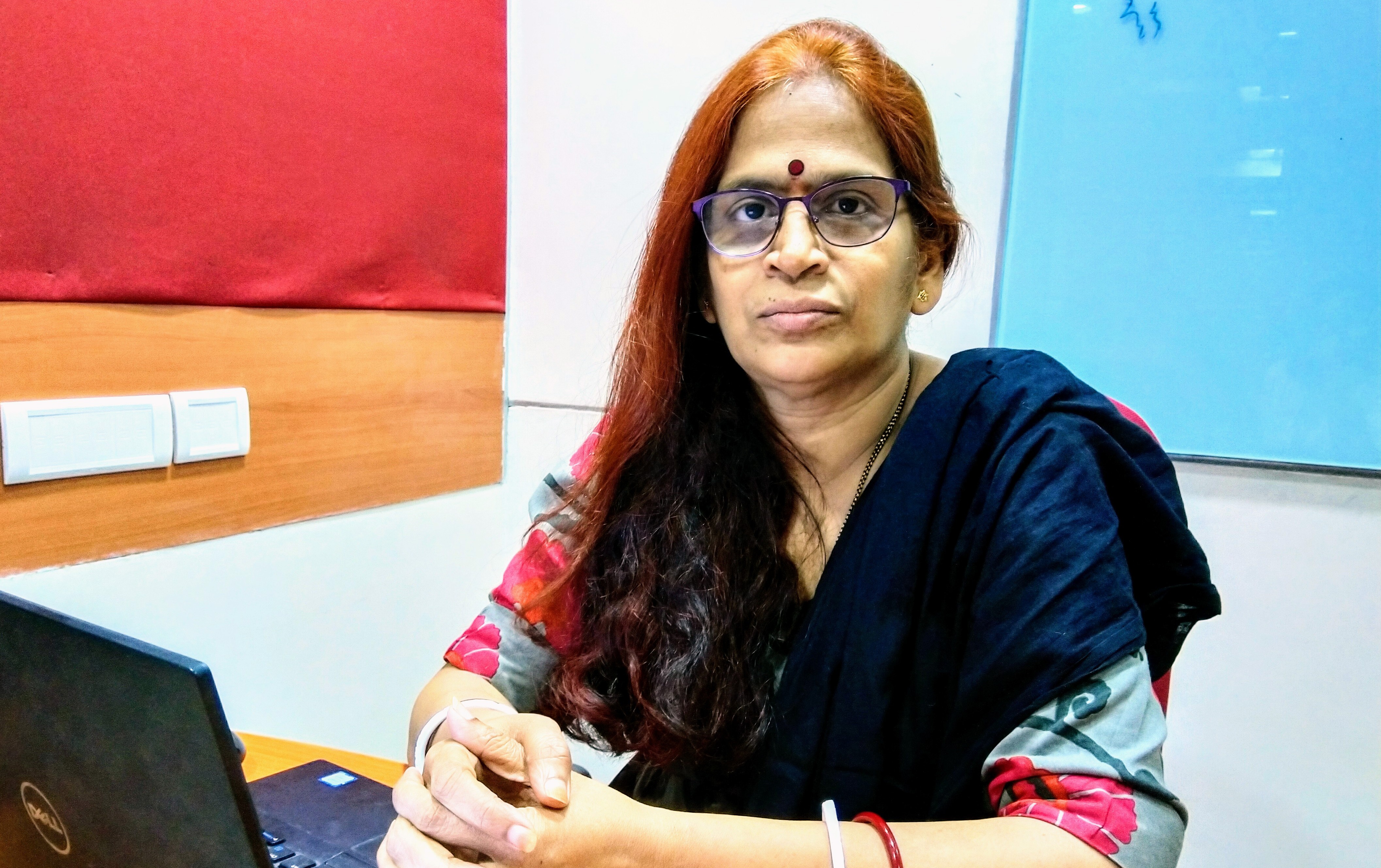 How did Ragini Nallari go from being a physics graduate of Mumbai University to a journalist and then a technical writer at Infor? It all began with writing.
"Pursuing a career in tech was an extension of what I love doing most: writing, but with a difference. It meant taking a break from the crazy world of newspapers, and allowing myself enough time to watch my children grow—and I was game for the challenge."
While she can claim a successful career of 19+ years so far, it is family life where Nallari says gender balance begins.
"Gender equality for me began at home. My husband, the kids, and I shared all the responsibilities at the home front, and that enabled me to meet many milestones at Infor over the years. To build a gender-balanced world, we need to first make this world a safer place for women, and only then we will have accomplished gender quality in the truest sense of the word."
Commitment, humility, perseverance, and a love of writing—three things Nallari values above all other traits on her team. Gender, Nallari says, is a non-issue.
"When I must assign a critical task or an additional responsibility to a team member, I ascertain whether the team member is accomplished enough to complete the responsibility. That is the only criteria I go by; gender does not play any role.
"I have never hesitated to assign significant roles or to provide growth opportunities to the women in my team just because they have the additional responsibility of taking care of their families. I trust women on my teams and in the world to find solutions to their problems. They have been doing so for ages and successfully. It comes easily to them."
Nallari is a Women's Infor Network facilitator, an essential part to sustaining a motivated and connected group of women and men. She has seen how the network provides an ideal situation for encouraging better collaboration, and opportunities to network with colleagues across the business.
"It is indeed the middle ground between office and home where success and failure stories are heard, experiences shared. Each of us has a story to tell, talk about lessons learned in life, and more importantly share ideas at this forum to better our professional lives, and motivate ourselves to achieve goals that might have seemed impossible."
MARIBEL AGUILELLA, DIRECTOR OF LN SUPPORT OPERATIONS, EMEA

"Leaders can promote and support female equality by paying attention to female colleagues and becoming sponsors. I am thankful that I've had male allies encouraging me to take chances and opportunities."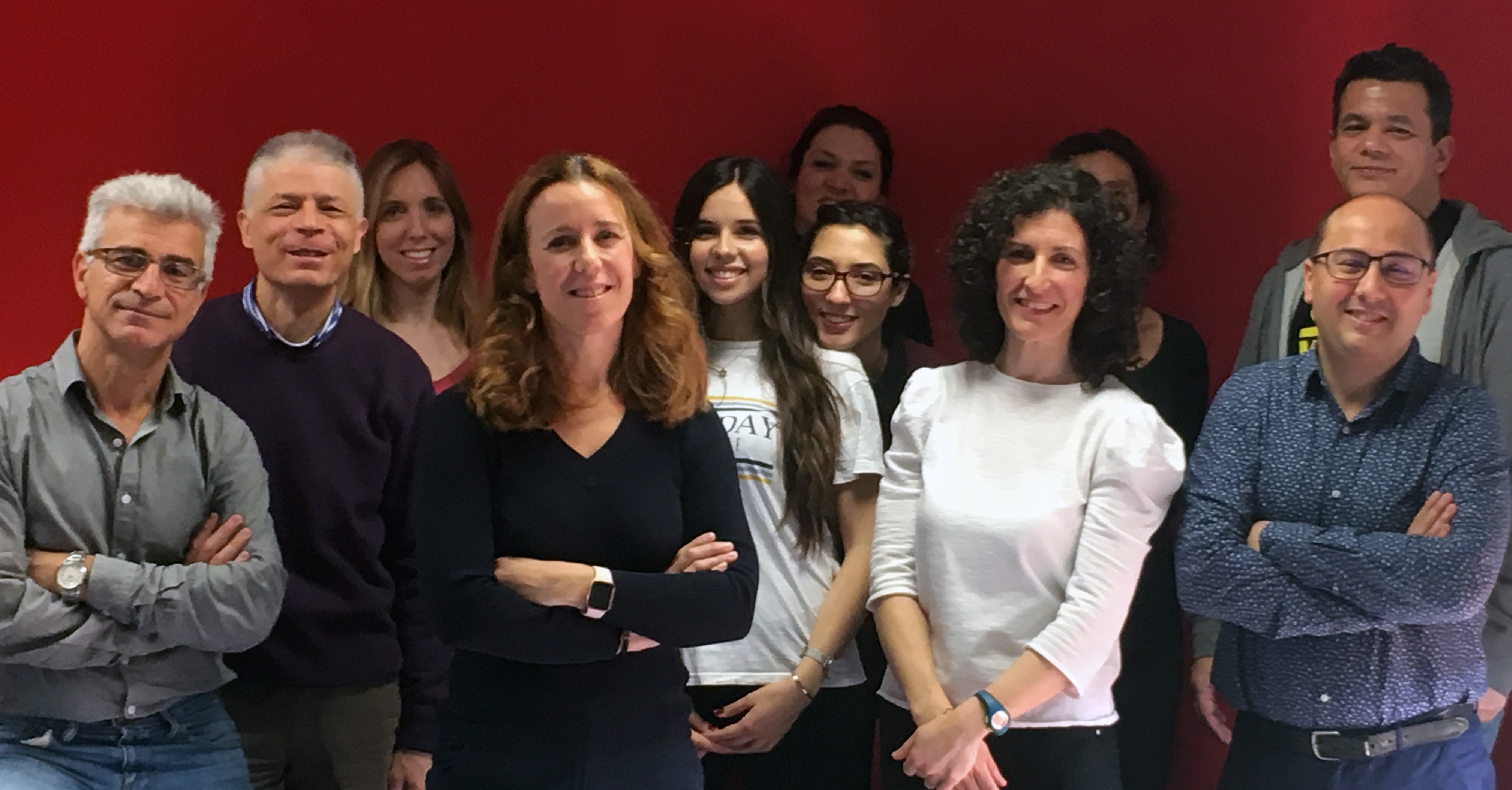 Maribel Aguilella has no issues with icebreaker questions: She lives in Barcelona with her Dutch husband and two teenage daughters, and finds everyone she meets gushes to talk about the city.
"I joined Infor at 25 years old with the Green Bean mentoring program, and initially was on the Services Team, but quickly moved over to Support. Now, I manage a Support Team of over 70 employees based in different locations in Europe and Middle East. About a third of the team are women—and we see no differences when recruiting, giving opportunities, considering salary increases, or giving time to balance personal or work lives.
"As a manager, I lead by example. I love to see how employees grow and take opportunities."
A career in the tech sector, however, wasn't a conscious ambition for Aguilella before she joined Infor.
"I just rolled into it. In fact, I believe there is a place for everyone, even if you are not very technical. Our work is constantly evolving with new challenges, and we need to be creative, adapt quickly, have problem-solving abilities and social skills."
She attributes her success to allies—both male and female—and recognizes the importance both genders play in equality and bettering the gender balance.
"Leaders can promote and support female equality by paying attention to female colleagues and becoming sponsors. I am thankful that I've had male allies encouraging me to take chances and opportunities. Their support was key to make me feel more confident."
The Women's Infor Network opened to men last year, though Aguilella has been a WIN member since day one, and has served the crucial role of a WIN facilitator.
"I love it when we sit together with different generations, nationalities, and backgrounds. Everybody brings something to learn."

Region
Worldwide
EMEA
North America
APAC
LATAM
Let's Connect
Contact us and we'll have a Business Development Representative contact you within 24 business hours