Interoperability is the foundation in building better patient care

Picture this scenario: Your loved one is in the hospital, having just had minor surgery the day prior. The surgery was a success, and your loved one appears to be recovering well. As the doctor enters the room, your thoughts are on details you'll need for discharge the next day. But, there is bad news. Your loved one has been diagnosed with sepsis, a potentially life-threatening complication of an infection. You breathe a sigh of relief though as your doctor shares the silver lining: Using electronic health records (EHRs) and patient vital sign data, the hospital identified sepsis early. Therefore, your loved one is expected to make a full recovery. While the setting of this story is hypothetical, leading organizations like
HCA
and
Johns Hopkins
are leveraging EHRs to identify sepsis earlier.
Examples like this underscore data interoperability as the all-important foundation that keeps multiple facilities, functions, and disciplines working in harmony – ensuring EHR data can be shared and leveraged effectively in providing the best patient care.
Federal and private health systems alike have an opportunity to learn from the new approach of hospitals like HCA and Johns Hopkins. Another great example is Hackensack University Medical Center (UMC), a 775-bed non-profit, teaching and research hospital located in Bergen County, NJ. Hackensack UMC recognized the need to eliminate a one-size-fits-all model of care, rather enabling their physicians to access more specific information about their patients, so treatments could be tailored to meet the patient's condition.
In this video
, Shafiq Rab, M.D. Regional SVP and Co-Chief Information Officer of Hackensack Meridian Health discusses how Hackensack UMC partnered with Infor to support interoperability.
Healthcare Delivery Gains Complexity
The need for a winning approach to interoperability is obvious in federal healthcare facilities that must balance a large and growing client base and non-stop funding challenges, a key discussion point in an executive panel discussion I participated in recently,
Rx for Federal Healthcare
. Nine million Americans are served by the U.S. Department of Defense and six million receive care from the Department of Veterans Affairs. Compare that to the service delivery of Kaiser Permanente, a massive private healthcare network, who only has slightly more members – approximately 10 million.
And healthcare is a domain where size meets complexity, as a continuing emphasis on preventive and long-term care forces close coordination between hospitals and an array of other care settings. That creates a two-part challenge for public sector healthcare facilities: they still have to deliver quality, cost-effective treatment to the patients they're best-placed to serve while participating in a seamless continuum of care electronically across multiple locations and organizations.
"The level of coordination and collaboration required by integrated care delivery across the health value chain is a step-change, particularly for hospitals that have been at the center of the delivery system for over a century," IDC Health Insights noted, in a November 2013 white paper on integrated care. "Most integrated care delivery will have to be enabled by cross-enterprise information sharing."
Through that lens, data interoperability is all about maintaining and protecting patient records, optimizing clinical and administrative processes, and making the best use of structured and unstructured information across multiple proprietary applications.
Building on a Strong Foundation
With eight in 10 hospitals and half of office-based healthcare professionals now using electronic health records (EHRs), the United States has a strong foundation on which to build the next layer of data interoperability.
"However, information exchange today is largely unidirectional, and at best among a group of providers belonging to the same service or organization," Infor Public Sector Account Executive Jerry Malone
wrote
in a special report to
Healthcare Facilities Today
. "To attain true interoperability, providers should be able to access one another's information—across organizational, vendor, and geographic boundaries."
Citing a senior insurance executive, Malone urged healthcare executives and managers to get their language right when they talk about data systems. "People use the term 'interoperability' interchangeably with information exchange, as though they mean the same thing," said Dan Haley, Vice President of Government Affairs at athenahealth. "Information exchange means I send you information and you send me information. You can do that with a fax machine."
Ultimately, better data is only worth having if it makes a difference for patient care and outcomes. "The heart of the objective," he wrote, "is the ability to use that information to drive decision-making in delivering the right care to the patient."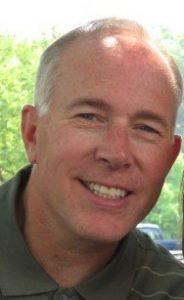 Wayne Bobby, Vice President, Infor Federal
Industry
Federal Government
State and Local Government
Let's Connect
Contact us and we'll have a Business Development Representative contact you within 24 business hours