The Infor Certification Program is happy to announce the launch of the new CertMetrics certification management system.
CertMetrics provides you with an easy interface to review, manage and plan your certification progress. Some of the key benefits provided to Infor Certification Program candidates include:


Receive alerts and updates on your credentials and certification exams

Track progress toward earning and renewing credentials

Create and share digital badges on social media sites

Ask questions and get support from the Infor Certification Program team

Using CertMetrics
First time login:
Once you have attempted at least 1 Infor Certification Program certification exam, you can log in to CertMetrics.
Go to:
www.certmetrics.com/infor
and click on '
Never logged in before
?'.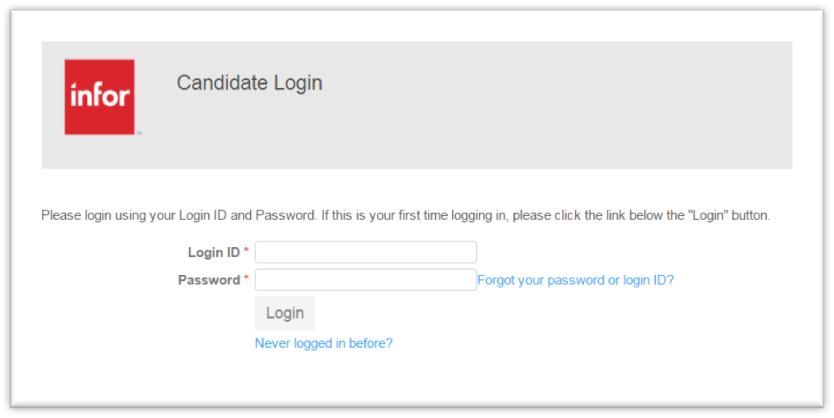 You can then either use your Webassessor email address that you used to take an Infor Certification Program exam or use the information on one of your Webassessor score reports. You will receive an email with a link and instructions on how to create a password and login to CertMetrics.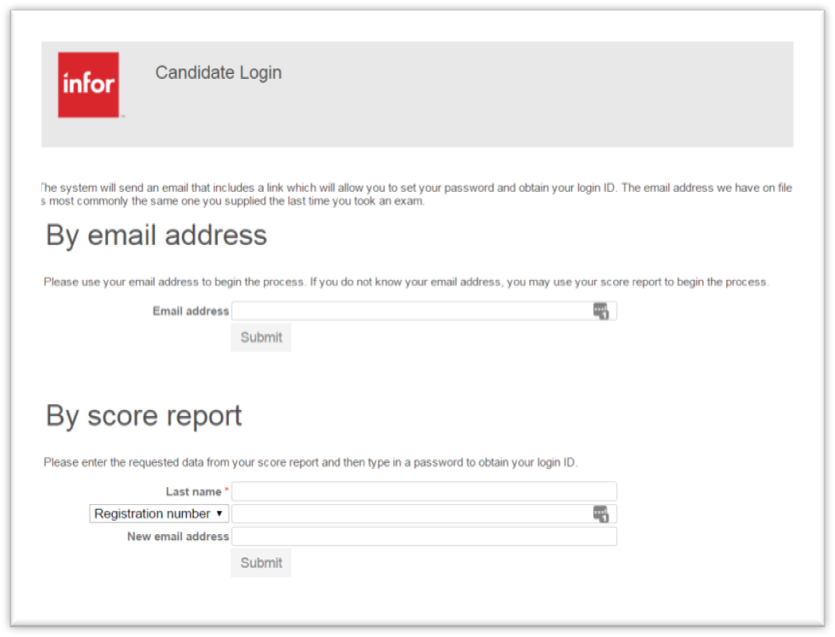 Share your certification
When you get certified, you will want to share the news! CertMetrics provides you 3 ways to share your certification status:


Transcript

Email signature

Digital badge

Click on
Transcripts
to create a transcript of exams and certifications that you can share via email or publish on popular social networking sites. You can choose a subset of exams or certifications you've earned to display on the transcript. You can also choose how long the transcript can be viewed by recipients to help protect your privacy.
Click on
Badges,
then
Email Signature
to create an email signature. You can have the signature emailed to you and then can easily copy/paste it into your email program.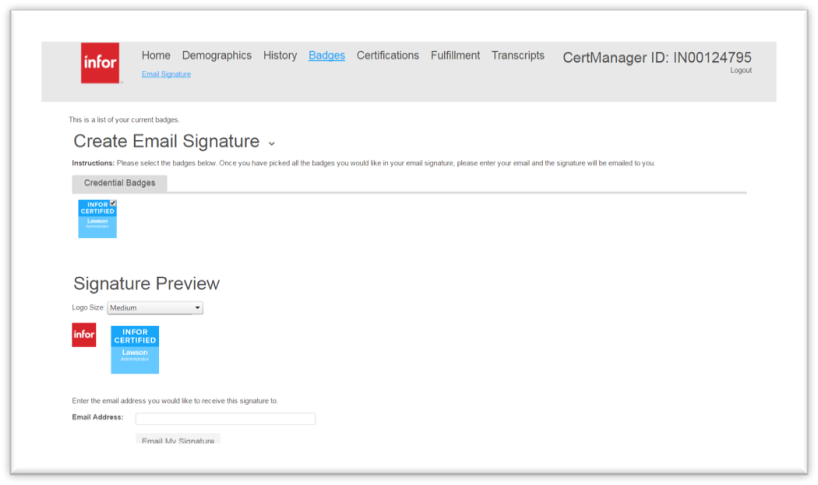 Click on
Badges
to enable and publish badges to popular social network sites.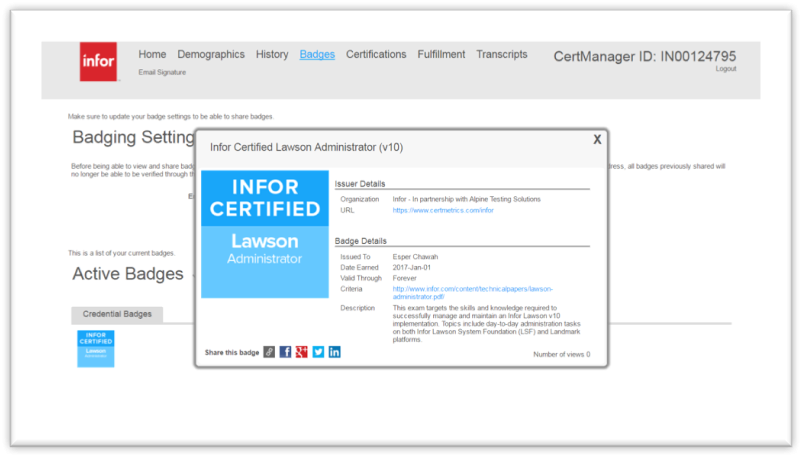 If you have any questions please email
certification@infor.com
.
Filed Under
Education & Transformation Services
Let's Connect
Contact us and we'll have a Business Development Representative contact you within 24 business hours