Invenergy optimizes wind farm maintenance with Infor EAM Mobile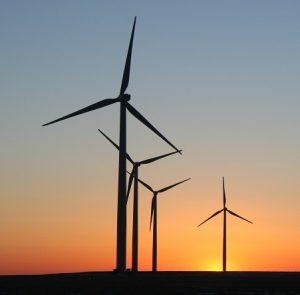 When Invenergy, LLC turned to mobile devices to support enterprise asset management (EAM) for a large, spread-out wind turbine farm, the Chicago-based company ended up conserving dollars as well as energy. It also positioned itself as a leader in the effort to reduce the environmental footprint of electricity generation.
The original goal wasn't quite so far-flung, Operations Support Manager Frank Santiago told participants during an education session at Inforum 2017 in New York City. At the outset, the operational imperatives behind the shift to mobile had to do with optimizing and digitizing turbine maintenance operations, and streamlining asset management with better, more up-to-date data.
In that sense, Invenergy's journey is typical of companies across multiple industries and sectors. Often, they initially adopt the mobile version of EAM for immediate, tactical reasons, but gradually reap bigger benefits that might have been hard to imagine when they first began the transition.
From paper to digital
Like many asset management operations, Invenergy's maintenance checklists were paper-based when Santiago and his team first began considering new technology options several years ago.
"The technicians would go out with their paper checklists and fill out the steps that were complete, sometimes legibly, sometimes not," he recalled. "That paper had to be uploaded into EAM, then stored in binders for physical record-keeping."
At its most basic, "mobile was our way to get that data out of the binders and into a reportable format. That was the driving force behind this."
The transition began modestly, with three Apple iPads delivered to the Invenergy facility in Gratiot County, Michigan in 2015. "I had to convince people that this was a good step forward," Santiago said, and the beta test was an essential step to "get all the stakeholders onboard and signed off." A second trial involved a small collection of Android Galaxy tablets at a wind farm outside Seattle.
The two tests delivered valuable feedback that led to a series of refinements and error fixes before the company moved to fleet-wide implementation. But "once we had a smooth, reliable program that wasn't holding up maintenance, and was actually adding positive impacts, we planned a pretty aggressive rollout schedule," Santiago said. Over a six-month period in 2016, the company extended its mobile platform across all its North American operations, buying one iPad (with drop-proof cover) for each maintenance crew.
Optimizing the system
Sometimes it isn't enough to move the system away from paper. To truly optimize its asset management operations, Invenergy had to get the paper out of the system.
Even after the rollout, Santiago explained, maintenance management was still based on "paper" copies, filed electronically in PDF form. The physical binders were gone. But key operational data still wasn't reportable, which meant the company still wasn't using its own front-line experience to track trends, identify and solve maintenance hot spots, and optimize deployment of personnel and resources.
The solution was to introduce mobile checklists in a format that is comfortable and recognizable for technicians. Their devices give them immediate access to central data and a record of their work is stored when it is done. The searchable, end-to-end system is particularly useful for a consolidated operation with multiple units—in this case, dozens of wind turbines on a single site—where periodic changes in ownership or share structure can produce sudden calls for complete maintenance records on one or several specific devices.
All of those capabilities make EAM Mobile a "powerful tool that can be expanded into other applications," Santiago told his audience. "With EAM, we're putting the work orders at the technicians' fingertips, literally and figuratively."
Product
CloudSuite Distribution Enterprise
CloudSuite Facilities Management
Infor EAM
Region
Let's Connect
Contact us and we'll have a Business Development Representative contact you within 24 business hours