Inventory Intelligence: The smart approach to a balanced, optimized supply chain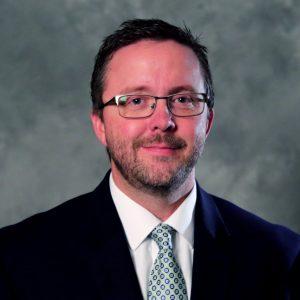 Supplies are a healthcare organization's second largest operational cost. Yet it's not feasible to simply reduce the number or type of supplies and continue the patient care mission. That's why Infor recently took a deeper dive into next generation supply management, and released Infor Inventory Intelligence for Healthcare, which delivers easily consumable, actionable insights into inventory levels.
Like healthcare itself, the solution is based on science. It offers recommendations on maintaining optimized stock levels, which means freeing up a healthcare worker's most precious resource - time - and redeploying staff to meet critical hospital needs.
In a recent
webinar
, I discussed Inventory Intelligence, and how the right technology gives us needed visibility into real-time supply levels to drive informed decisions. The results are reduced waste, cost savings, and (most importantly) the assurance that physicians and the entire care team have the right supplies, when and where they need them.
In building
Infor Inventory Intelligence for Healthcare
, we worked with Infor Dynamic Science Labs to address the most common and crucial concerns of our client partners:


Amount of unknown and undocumented waste, and its impact on the bottom line

Inventory in many different and unpredictable locations, including distribution centers, storerooms, labs, cabinets, and surgical carts

Inventory hold and replenishment times, which are often set by users

Current manual processes that can have a "set it and forget it" approach

Fluctuating customer demand and the need for supply chain analysis and adaptation

In the face of a changing industry, the time is right to look more closely at the supply chain and how it can evolve to enhance both the staff and patient experience. Healthcare providers are consistently charged with cutting costs, but not at the expense of patient care. Overstocking ties up capital and floor space, while under stocking creates obvious safety and outcome risks. A data-driven supply chain that is intuitive by role and location minimizes total inventory costs, helps users make better inventory decisions and streamlines and standardizes processes for supply chain staff.
As your organization looks to boost margins and the bottom line, are you looking at your supply chain? What are your challenges? To see a demo of Inventory Intelligence, view our on-demand
webinar
and read our
brochure
to learn how to optimize your inventory levels.
Cory Turner, Supply Chain Strategy Director, Infor Healthcare
Let's Connect
Contact us and we'll have a Business Development Representative contact you within 24 business hours