IoT, mobile, and machine learning: A new era of facility condition assessment for capital planning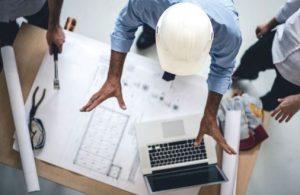 Successful capital projects begin long before you might think. Every project should include a comprehensive facility condition assessment as a critical part of its planning and successful execution.

A facility condition assessment is multi-disciplinary and includes a full review of everything from capital assets to the systems that run the facility. The goal is to determine asset deterioration, failure, and root causes. It's also a way to prioritize which assets are most important to its smooth and efficient operation.

Facility condition management has been around for a long time. But how it should be done today has not. Like every aspect of EAM, it is rapidly evolving at the speed of technology. We now have access to the Internet of Things (IoT), sensor technology (which is trending down in price), machine learning to optimize stored data, and, of course, mobile devices.

That can provide us with a lot of information, sometimes even too much. So when facilities begin their capital plans, it is important to hone in on only those assets that, if malfunctioning, would have a significant impact. That starts with a question: What is the value of this asset functioning safely? And it should be asked by all stakeholders in the planning process, including engineers, operations, systems administrator, health and safety, and maybe even architects.

Getting started with facility condition assessment
A recent article in Facilities Management Journal suggested a walk-through approach to assessment. Using mathematical modeling to support priority assets and make intelligent decisions is key to securing capital project funds.

The closer you can get to the inspection in capturing data, the better. Mobile technologies, specifically tablets, are the most accurate way to capture assessment data. This also makes it easier to apply EAM-specific analytics. For those who may be challenged to justify tablet purchases, know that they facilitate real-time data capture, which can provide unprecedented information on asset age, planned replacement times and replacement costs, including removal and startup. Tablets can also pay for themselves with the time that will be saved per field technician by eliminating the need to enter data later, back at the office.

In a recent IFMA podcast, 30-year EAM veteran Mike Stone discusses facility condition management in more detail. He uses several examples, including the advent of "smart cities" that rely on sensor technology to manage and monitor their assets and infrastructure to show how EAM automation – and innovation - is upon us, now. The key is putting in place the smart strategies and tools to ensure we optimize all the possibilities ahead of us.

Product
CloudSuite Facilities Management
Infor EAM
Region
Let's Connect
Contact us and we'll have a Business Development Representative contact you within 24 business hours