Is AI coming for your job?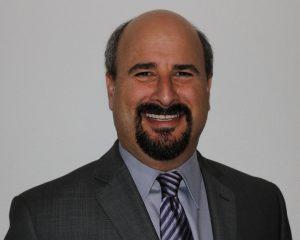 Infor HRx blog—a prescription for healthcare people-related challenges


Throughout history revolutions have changed our culture and introduced automation to society. For example, the industrial revolution brought automation, electricity enables us to do more after dark, and the invention of computers and the internet brought the concepts of communication, high speed and accessibility. Today, we continue to evolve with everything moving faster, with richer information and higher definition. This has led to another revolution with artificial intelligence (AI). In a recent webinar, I talked about how automation, robotics and AI impacts the human resource profession, whose job is to help companies understand, manage, retain and develop their people.


AI dates back to the 1950s and is defined as intelligent behavior by machines. So why is it so popular now if it was around in the 50s? It ties back to my earlier point that as a culture, we expect speed, accessibility, and multiple activities at the same time. We're used to responsiveness and immediate gratification with online shopping. This mentality will continue to grow as practical uses are driving huge investments for AI. Robotics and speech recognition are two of the most popular investment areas. Healthcare, financial services, and professional services are seeing the greatest increase in profit margins by adopting AI.


The impact of technology on jobs has also seen significant transformation. A recent study found that 55% of HR managers believe that AI will become a regular part of HR in the next 5 years. Organizations want to adopt this but where do we start? Here are some practical uses of AI in HR:

Recruitment: Finding and hiring talent is a key challenge for healthcare. AI is tailor made for going through resumes and matching required job behaviors to the applicant. AI can help with:



Increasing efficiency and insight in candidate assessment

Reducing human bias

Improving the onboarding experience


Employee experience: Tools for the managers to have meaningful interactions with employees.



Personalized benefits: AI has data on employees and can tailor their benefit experience.

HR service center: Employees are empowered to seek the answers to their own questions. AI goes beyond just answering and initiates functional processing.

Career tracking: AI can give job and training suggestions based on skills.


Management tools: Here are some examples of how AI can help healthcare organizations, not just HR:

I want to highlight that AI is not meant to replace human function. It is meant to process mundane tasks and allow HR leaders to elevate their positions, refocus attention to strategic tasks and have richer relationships with employees. Regardless of industry, HR is in a strategic position to implement AI into their operations and to empower employees and management.


You can listen to the full webinar here. To learn more about Infor's AI platform, Infor Coleman, visit our website. How will your organization use AI to augment your workforce? Please share your thoughts below.




- Christopher Nola, HCM Strategy Director for Healthcare


Product
Talent Management
Talent Science
Region
Let's Connect
Contact us and we'll have a Business Development Representative contact you within 24 business hours