Is it our way or the highway? Lessons from the DOT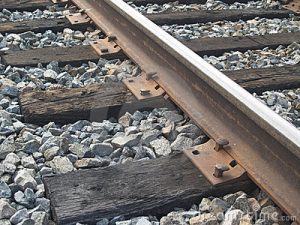 In 2016, the American Public Transit Association cited data showing that 40 percent of the country's buses and 25 percent of rail transit assets are in marginal or poor condition. That's not only costly but risky and dangerous.

Public transit would be wise to follow the lead of those agencies that run our nation's highways. State DOTs and the federal entities running the roads are at least a decade ahead of the public transit community in implementing sophisticated enterprise asset management (EAM).

A recent article in American Infrastructure outlines the urgency of having an advanced EAM system for our nation's transit systems. Strategic management is important both for aging fleets and new transit investments. Recognizing the financial shortfalls that plague all public systems, it's critical to lay out a plan for why and how to optimize system management using smart technology that supports the State of Good Repair (SGR) rule of 2009.

The time is right to make this a priority. Changing environmental standards make management more complex. Evolving customer expectations and competition for users (think ride-sharing apps) mean hard data on ridership satisfaction is needed. That's all in addition to ongoing concerns about safety and downtime.

Getting from reactive to preventive maintenance
The key is establishing comprehensive, centralized EAM that offers predictive and prioritized data on all aspects of maintenance repair and replacement. In the face of funding challenges, which are never going away, the right system creates efficiencies, reduces the risk of shutdowns, and cultivates a culture of continuous improvement and innovation. It also boosts safety and compliance.

According to surveys and interviews conducted by Infor, a reactive, or run-to-failure, management plan wastes 30+ percent of resources. A more reactive strategy, enabled by the right technology that puts maintenance at the center of the whole system, results in a less-than-5 percent loss of resources.

So what is the right EAM system? It is:

Long-term. Not tactical

Weighs operations, maintenance, reinvestment system expansion and creates a single source of data

Has cross-functional capabilities—providing views from planning, engineering, funding and IT

Encompasses quality, trusted data for precise decision making

Organizations using EAM have reported seeing 20 percent improvement in labor productivity, 10 percent improvement in fleet availability, 50 percent improvement in warranty cost recovery, and 30 percent reduction in inventory levels. One US bus company reports recovering $1 million in warranties every year since implementing Infor Enterprise Asset Management, which is built specifically for the transit industry and available in the cloud.

In 2015, US transit users took 10.6 billion trips on various transit modes, according to the American Public Transit Association. The right EAM gives us peace of mind that those trips are not only smooth and safe but also efficient and cost-effective.


Let's Connect
Contact us and we'll have a Business Development Representative contact you within 24 business hours