Is safety driving asset management investment... Or not?
April 29, 2021
By Bas Beemsterboer
What is workplace safety? Merriam-Webster dictionary describes safety as "the condition of being safe from undergoing or causing hurt, injury, or loss". While this description is accurate, it doesn't help much when trying to describe safety in an industrial context. So, if we would describe occupational safety from an engineering point of view it could sound like this: "to prevent the lives of workers from unwanted energy-release incidents". An energy-release incident is any unwanted transfer of energy (electrical, mechanical, hydraulic, pneumatic, chemical, biological or thermal) that produces injury/damage to persons, property or processes.
Even though workplace incidents have always happened, and prevention or especially treatment of injuries was already a practice when Egypt's pyramids were constructed, the types of energy being used in the workplace have increased dramatically over the last century and a half. In order to cope with energy releases, multiple strategies have been defined in the past century, ranging from not using energy at all to treatment of energy after unwanted releases have occurred. Of course, both are undesired so somehow we need to find a way to prevent or at least control these hazardous energy releases.
One way to prevent unwanted energy releases, or at least to prevent the ensuing incidents, is to apply a Permit to Work (PtW) system, especially when it provides capability for lockout/tagout procedures on top of the PtW paperwork. It makes sense to integrate such a system in the application for asset and work management that is typically already in place for corrective and preventive maintenance work. After all, it is the maintenance engineer or technician who is mostly at risk when entering or accessing the machine and exposing himself to the energy releases.
In spite of the fact that PtW modules are available in modern work management systems, there are still incidents happening every day. In the United States, 3.1 preventable fatalities per 100.000 full-time equivalent workers were reported in 2019*, and a staggering 4.6 million medically consulted injuries. In the European Union (in 2018), the number varied from 0.6 to 4.6 preventable fatalities per 100.000 FTE workers*, depending on the country, and 3.1 million preventable injuries in total. Big numbers, and they are not necessarily declining, which is a cause for concern.
In recent years, in my role as Director of Solution Consulting, I am seeing Safety Management emerging as one of the primary reasons for our customers to invest in a proper Enterprise Asset Management system. This trend is most notable in the petrochemical industry, and it is likely caused by a desire to accelerate digital transformation to become more agile as well as in the food and beverage business where prevention of contamination risks is a top focus.
That's why Maintenance 4.0 has emerge as a framework at a time when change is rapid, the cost of unplanned outages or avoidable safety issues must be anticipated and mitigated. Maintenance 4.0 enables an emerging approach to asset performance management (APM) that delivers superior operating performance and guarantee a better workforce and production safety.
What the rest of the world needs now is to follow suit and leverage the examples and standards set in this industry and apply them where it is most needed. A focus on safety can save lives when implementing a work and asset management solution. So, is safety a driver to invest in a best of breed asset management solution? Definitely yes !
In Infor latest guide " Why asset management must evolve into Asset Performance Management", you'll read more about a new set of technologies and tools that is revolutionizing asset management, and which can help you increase your overall business safety.
About the Author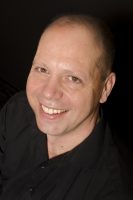 Bas Beemsterboer , Infor EAM Strategist
Bas is a product and industry strategist for Infor's Enterprise Asset Management solution (EAM). With 30 years of experience in this field, there not an industry that he hasn't been involved in from a sales or implementation perspective. Leveraging the versatility and configurability of the Infor EAM product has always been Bas' passion, and the continued investment of Infor in this market-leading product as well as the surrounding technology make him a happy man professionally. In the little spare time that his work and family allow him, Bas plays guitar in a classic rock band.
Let's Connect
Contact us and we'll have a Business Development Representative contact you within 24 business hours