Join Infor TechEd for Infor M3 and meet Carol Fitzgerald Tyler, Global Senior Practice Director for Organizational Change Management at Infor
Is your organization ready for digital transformation?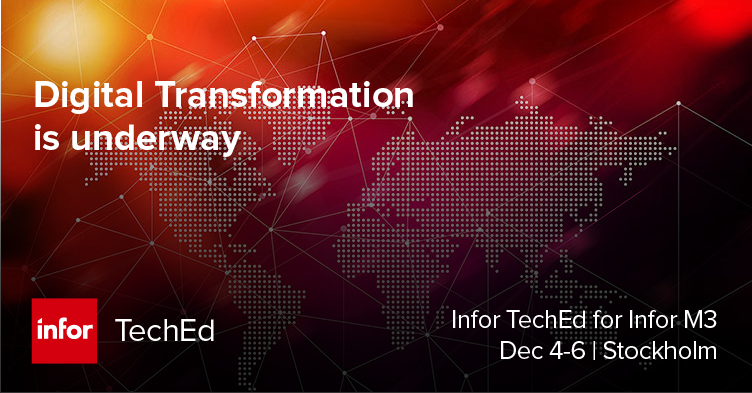 Digital transformation is a major strategic initiative for companies worldwide, and organizational change management is an imperative addition to a digital strategy. Investments in digital transformation worldwide are estimated to be $1.8 trillion in 2018. Organizations must consider how to adapt processes to meet the future. Come to Infor TechEd for M3 for your opportunity to learn several critical change management, communication, and organizational transformation strategies. Carol Fitzgerald Tyler, Infor's Global Senior Practice Director for Organizational Change Management, will be available to discuss topics ranging from change programs to innovative and exciting strategies around digital transformation.
Register now for Infor TechEd for Infor M3 to attend the sessions by Carol Fitzgerald Tyler
Keynote: Organizational Change Management: Key strategies for innovation
December 5, 9:10AM – 9:45AM
When vision is well shared and communicated throughout a team, changes can be executed to the benefit of an organization. Organizational and digital transformation is the key difference that adds value to any and all change projects. See your projects through a digital lens and how transformation can ensure clarity and ultimate success.
Speed session: Organizational and digital transformation: Innovating with a digital lens
December 4, 5:45PM – 6:15PM (Repetition 1 of 2) & December 5, 12:45PM - 1:15PM (Repetition 2 of 2)

The world of digital transformation is accelerating and organizations must rise to the inevitable changes that occur. In the session, learn solid techniques that can immediately and creatively improve acceptance and communication of any project in your organization. You'll learn several critical change management, communication, and organizational transformation strategies, discover processes that foster out-of-the-box digital thinking and leave with tools that can be used immediately to aid in the success of projects of any size.

Click here to see the event agenda and session details.
What is Infor TechEd?
Infor TechEd is a two-and-a-half-day education conference that provides advanced technical training on Infor M3, much of which you can't find anywhere else. It also provides huge access to many of our top product experts, including scheduled one-on-one chats. At the conference, you learn best practices that allow you to:
Simplify your work
Avoid wasted effort
Provide great solutions to your users
Become an indispensable resource at your site
Event details:
Dates: December 4-6, 2018
Location: Elite Hotel Marina Tower Stockholm, Sweden
Regular rate: 15700 SEK, plus VAT
About Carol Fitzgerald Tyler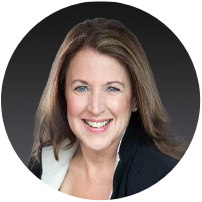 Carol Fitzgerald Tyler is a highly experienced change leader and encourages organizations to ensure that all members, "from graduates to grandmas," be involved in change programs. It is a phrase that reflects elements of the diversity of companies and serves to ensure that innovation can work for all. To Tyler, an ideal team should involve all parties, from the millennial to the more experienced. The team should also include a wide selection of participants that reflect the makeup of both a company and of all the stakeholders involved in a project.
At Infor, Tyler is the Senior Global Practice Director for Organizational Change Management (OCM). She is responsible for various strategic programs including digital transformation, field enablement, early adopter clients, and numerous special projects. Tyler also has industry and solution strategy expertise in CloudSuite Financial and Supply Management, Expense Management, and d/EPM, as well as the financial services, professional services, and healthcare industry verticals. She has more than twenty-nine years of experience in the Infor and Lawson world in the fields of sales, program and project management, organizational change management, communications, and training. She is passionate about digital transformation, change, and delivering an outstanding customer experience.

Tyler is also an internationally recognized expert and published author in organizational transformation, change management and communications strategy. Complementing her business background, she is a mentor and Board of Trustee member for the Astronaut Scholarship Foundation, providing STEM scholarships to university students; as well as motivational speaker, and four-time marathoner.
Filed Under
Education & Transformation Services
Industry
Let's Connect
Contact us and we'll have a Business Development Representative contact you within 24 business hours