Join this complimentary webinar for organizational and digital change
Begin your organizational change management and digital journey
Anyone who has ever gone into an organization and tried to change "the way things are" understands the amount of resistance that often meets any kind of change effort. This webinar provides practical change strategies, as well as CIO and customer perspectives on how the Infor Transformation Services model helped them achieve innovation and implementation success.
During the webinar, Infor Senior Global Practice Director of Organizational Change Management, Carol Fitzgerald Tyler will explore how digital transformation goes beyond technology updates and solutions, and how sensitivity to employees attitudes can help you define your organization's success. Carol will show you examples to illustrate how change and transformative ideas and concepts can spring quickly from idea to action and you will discuss the best ways to get employees on board and motivated, with practical lessons and best practices for encouraging a transformational mindset. You want to know what happened when concepts of change and transformation take hold to alter company culture? Join this complimentary webinar for Organizational Change Management on March 21 and find out.
Carol Fitzgerald Tyler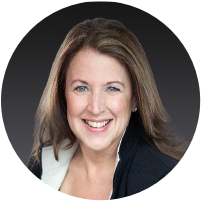 Global Senior Practice Director, OCM (Organizational Change Management)
Carol leads Infor's global organizational change management practice. She is passionate about customers and has worked on numerous strategic programs, field enablement, numerous special projects, and early adopter clients. Carol also engages in digital transformation with a lens of change management. With 30 years of experience in the Infor and Lawson world, as well as in the fields of sales, program and project management, and training, Carol is an industry-recognized expert in organizational transformation, change management, and communications strategy. In addition to her business background, she is an author, a motivational speaker, a four-time marathoner, and a Board of Trustees member and mentor for the Astronaut Scholarship Foundation.

Filed Under
Education & Transformation Services
Region
Worldwide
EMEA
North America
APAC
LATAM
Let's Connect
Contact us and we'll have a Business Development Representative contact you within 24 business hours