Keeping Peter Pan's Mantra alive for pediatric patients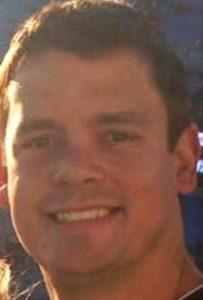 In all honesty, I had never planned on becoming a nurse. My guardian is a PhD nurse practitioner and nurse educator, but I never saw myself following in his footsteps. Little did I know I would eventually be working on the same pediatric unit that he started on in the early 1980s.
Peter Pan has always been my favorite Disney movie. The idea of never growing up seemed so possible at an early age. I may have made it through grade school, two Bachelor's Degrees, and six years as a nurse, but I've managed to stay true to Peter Pan's mantra at heart. I believe it is this quality that led me to working with pediatric patients.
I've always loved magic and started performing as a magician at an early age. I've strived to be a role model for children and have continued to do so during my nursing practice. I worked as a counselor for after school programs, served as a medical coordinator for a high school summer program, and volunteered at various children's camps. When I decided to pursue my BSN, I knew I was going to steer toward working in pediatrics.
So many nurses are quick to report they would never want to work in peds because it would be too difficult emotionally. I can't think of a better area to work. Some of the under-privileged populations need role models during their time of care. Some of the younger male patient population need to know it's OK to be a male nurse. And some of the pediatric population need an adult nurse who's still a kid at heart to get through some of the not-so-fun interventions that might include needles or "yucky" medicine. I get to be that nurse the kiddos are comfortable confiding in, and that means the world to me.
I still practice nursing part-time but I've been fully dedicated to Infor now for over two years. I'm extremely passionate about meeting with organizations and helping them utilize software so they can better meet the needs of the patient population. Whether it be helping the patient directly or helping a healthcare provider from a solution standpoint—there will always be a child somewhere who needs help with that "yucky" medication, and helping get the right nurse with the right experience to care for that child can make all the difference in making sure patients always come first.
Brandon Samples, RN, BSN, HCM Solution Consultant
Let's Connect
Contact us and we'll have a Business Development Representative contact you within 24 business hours