Key Takeaways from the CHIME 2016 Fall CIO Forum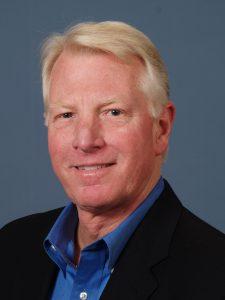 Jerry Rankin, Infor Industry Strategy Director, Healthcare Interoperability
I attended the CHIME Fall Forum in Phoenix this week. The event was attended by several hundred CHIME members and participating CHIME Foundation members, including Infor. The event also celebrated the 25
th
anniversary of CHIME, an organization dedicated to "Advancing the role of CIOs and senior healthcare IT leaders through education, collaboration and advocacy in support of improved health and healthcare in our communities."
I was struck by two key themes at the Forum:
Abundant Concern for Cybersecurity
More than a quarter of the keynotes and track sessions dealt with the critically important subject of cybersecurity. In one session a data breach was described as a potential "bankruptcy event." The already complex topic of privacy and security is made even more complex with the expansion of trading partner relationships, and the ongoing march to a more digitized ecosystem including mHealth, API centric data exchange, and the world of connected devices/IoT.
While great progress is being made, even the basics still require attention. I note from the recent
HIMSS 2016 Cybersecurity Survey
that some 40-50% of respondents (acute and non-acute) report that they have yet to fully implement tools for data encryption at rest and in transit, and audit logs for access to patient health records, which are long time capabilities of the
Infor Cloverleaf Suite
.
How to manage data exchange in a rapidly 'digitalizing' ecosystem
As consumers, patients, providers and technologists, we are awash daily in a highly "digital" world of smart phone connected applications and services, real time transactions and analytics, and connected devices from bathroom scales to home monitoring devices to automobiles. We all expect healthcare delivery to operate in this world as well, and failure to do so may open the door to disruptive influence, such as a retail clinic provider with a well-designed mHealth capability.
To prosper in this world, healthcare organizations will need to develop clear and efficient approaches to management of data exchange with a constantly changing landscape of trading partners via APIs, with mobile and connected devices, and even the IoT, while bringing along the long tail of installed legacy systems.
Interoperability today means much more than just the 'query/reply for clinical summary' of yesterday.
I look forward to working with our colleagues across the industry to drive toward a more secure, connected, and interoperable healthcare ecosystem.
Let's Connect
Contact us and we'll have a Business Development Representative contact you within 24 business hours