Land, Sea, or Air. Solve asset management challenges
We're here at
TechNet Asia Pacific 2016
– the can't miss event of the year focusing on regional defense issues. One of the most significant issues facing organizations across public sector is maintaining substantial assets and infrastructure – whether on land, at sea or in the air. Organizations face a challenging and often dangerous job of inspecting large assets and infrastructure while balancing tight budgets. Furthermore, stakeholders may lack an accurate picture of all assets and infrastructure within their realm of control. Extenuated by the sheer size and diversity of the asset portfolio – locomotives, rail, cars, buses, ships, planes, facilities, ports, and stations, bridges and tunnels, airports and towers, and miles and miles of track – challenges facing maritime, aerospace, and terrestrial based organizations, are substantial.
What if you could get a clear picture of all of your currently owned property assets, and the ability to track condition and maintenance of those assets in real-time? Through innovative tethered drone-based asset management technology, that opportunity exists. Meet DEAMS – Drone Enterprise Asset Management Solution (EAM) by Infor and Drone Aviation Corp – a complete solution for efficient and safe asset management and maintenance. Real-time information gained from drone-based enterprise asset management technology enables you to keep your assets in top condition – maximizing their life, while also reducing costs and safety issues. Information shared by unmanned drones with your EAM system can help you generate precise maintenance schedules to better use restricted manpower and material resources. Further, the information provides an edge in maintaining compliance oversight requirements.
If you're attending #AFCEATechNet, come by Infor booth #125 and meet DEAMS – Drone Enterprise Asset Management Solution by Infor and Drone Aviation – the most complete, efficient, and safe drone-based EAM solution. Learn more. Read the
press release
.
Download the brochure
.
Joe Arthur, Strategy and Innovation Executive, Infor Public Sector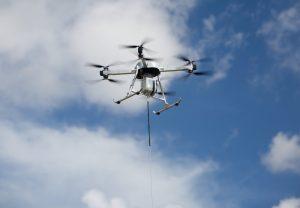 TechNet Asia-Pacific November 15-17, 2016, Honolulu, HI. Infor booth #125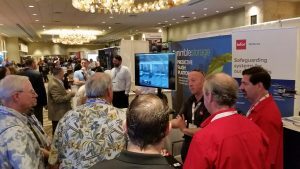 Industry
Federal Government
State and Local Government
Let's Connect
Contact us and we'll have a Business Development Representative contact you within 24 business hours