Leadership spotlight: Nancy Mattenberger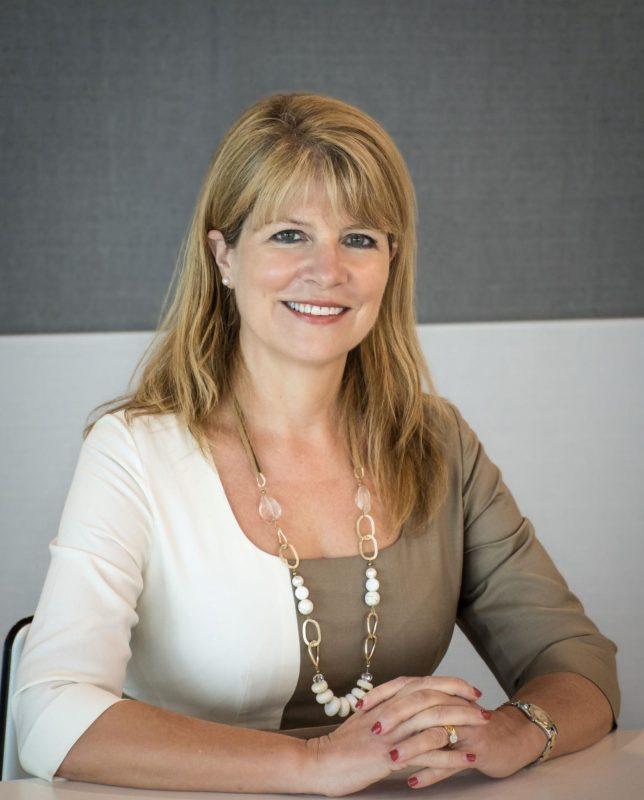 Nancy Mattenberger, Infor EVP, Chief Customer Officer, has a unique accent, one that's hard to place. That's probably because she has lived in 12 countries, moving frequently as she grew up. She was born in Switzerland, but her father's work took him to multiple posts in every continent around the world. Such an unusual international upbringing has led to a passion for different cultures, a trait that has driven her personal life and professional path. Connecting with people—no matter their background or culture—has proven valuable for a career in customer engagement.
People passion
Nancy's technology career journey didn't start with that destination in mind.
She pursued multiple interests, from journalism, media, and languages, to working in HR for Tetra Pak, a large global packaging company where she helped employees to successfully relocate to new countries. "I discovered that my real passion was working with people, putting my experiences with multiple cultures to use in helping people adapt and thrive in new environments," Nancy says.
During this time that Nancy became very interested in the PwC technology she was using daily to calculate taxes and compensation packages for expatriates and ultimately was offered a job at PwC. They needed someone who came from the HR industry, who would be credible in front of HR executives and who could manage an international team. Nancy moved to London and joined PwC, starting her career in technology.
This ability to connect with people no matter their background or culture, led to a variety of global roles from presales, sales, support, and consulting management roles across EMEA, APAC, and North America with PwC, Kronos, and Oracle. In 2014, she joined Infor ICS to lead the Global Competency Centers, based out of the US and, more recently, led the Asia Pacific, Japan, and Middle East Services teams, advising customers on how to successfully roll out Infor cloud solutions on a global scale.
Today, Nancy lives in Singapore with her husband. But, she says she doesn't think of home in terms of geography. "I think home is wherever you go to be with the people you love."
Next chapter
Nancy was appointed to the role of CCO in April. In CEO Kevin Samuelson's announcement he said, "There is no better person than Nancy to help us operationalize our 'customer first' strategy by bringing together support, escalations, customer success, user groups, references, and measurement."
The assigned task is massive. Nancy acknowledges that it's also challenging. Multiple cross-functional teams, from support to references, must join forces in a voice of unity, more customer-centric than ever before. It's a major change in operations—and thinking.
Customers worldwide are in various stages of planning, implementing, or upgrading. Each is unique with individualized needs and expectations. She explains that while many customers are thrilled with their solutions and seeing solid return on investment, some express frustration. The hand-off between teams can leave customers feeling like they're being shuffled around. "We know we have to work to smooth paths moving forward. We want to be top-notch. That requires continuous improvement, ongoing refinement of process and a change in mindset, Nancy explains.
It's time to listen
She's currently working on building her dream team. So far, she has about 2,000 Inforians tagged to be part of the customer success narrative. She's also looking at skills the team members possess and where there are gaps, including soft skills that may need to be developed. Previous customer engagement efforts have focused on processes, technology, and implementation tools. Communication has been focused on telling customers what we can do for them.
Now, it's time to listen, says Nancy. "Our customer strategy today is about listening to customers. They want to be heard. We have to let them know we're listening, we understand, and are taking action," Nancy says. "By bringing the various customer-facing teams under one umbrella, we will be able to better coordinate action and prove we are working toward common goals—the customer's goals."
Matter of leadership
She's confident her leadership style will help her turn the "Customer First" and "One Infor" visions into reality. Her ability to empathize with others, find common ground and a mutually beneficial path forward will go a long way to help model this change in mindset, she thinks.
It starts with one-on-one conversations. It starts at the top and then those priorities trickle down through the team. "I strive to be authentic and genuine. When I say something, I mean it, and when I say I am going to do something, I get it done" she says. "I am always eager to learn and adopt new ideas. I also think I am approachable. At least I try very hard to be."
Nancy also wants to make sure open, honest, and responsive communication with customers becomes a hallmark of the entire team. "I know we can make progress. We can grow the business and help our customers succeed—if we communicate openly with customers, have honest dialogues and take on board their feedback, we have a successful partnership and a common vision with our customers—everyone wins."
Making a difference
Already, Nancy has put some actions in place and more are planned for the near future. Enablement and continuous improvement are some fundamental areas of focus. Because technology changes so quickly, we need our teams to continually update their skills—and not just technical skills but soft skills too. Plans are being created to help identify the biggest pain-points and where change is needed most.
The opportunities are exciting, Nancy says. The open-ended potential is highly motivating. "I believe in the work that I do," she says. "I believe that our newly created team can make a real difference for customers. We are already making good strides. That's what gets me up in the morning and gives me purpose. Making a difference to our customers is why I work hard and am all in."
Let's Connect
Contact us and we'll have a Business Development Representative contact you within 24 business hours