Learn expert tips on how to organize your most important documents at Inforum 2019
Get ready to learn about Infor Document Management with learning expert Jessica Melger at Inforum on September 23-26, 2019. If you are interested in learning the latest organizational tips using IDM, be sure to attend Jessica's sessions at this year's Inforum.

TEC850E - Expert Insights: IDM configuration—Learn the new features
Date: Tuesday, Sep 24
Time: 1:30 PM - 02:15 PM
With the evolution of Infor OS, there are constant changes happening to the different services that it offers, like Infor Document Management. During this session, you will learn about some of the latest features with Batch Documents and Access Control List Rules as well as others that will aid in extending your applications abilities.

TEC851E - Expert Insights: Creating business context models in IDM
Date: Wednesday, Sep 25
Time: 5:00 PM - 05:45 PM
Extensibility is the name of the game! Context applications allow us to extend application abilities with the use of Infor Document Management. Join this session to discuss Business Context Models in IDM and how they are used with Related Items. You will learn step by step the process of creating one in a live demo!
About Jessica Melger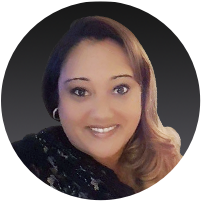 Learning Consultant
Jessica has over 8 years of experience in application development, integration and, system design. Additionally, she has extensive experience in system integration and middleware and more the 4 years of experience focusing on system integration within HR, CRM, and Healthcare. Jessica holds a Bachelor's degree in Information Technology and a Masters in information systems management and is also a war veteran that served on active duty in the U.S. Navy.
-----------------------------------------------------------------------------------------------------------
To learn more about Infor Education at Inforum 2019, visit the Inforum Homepage
Register now for Inforum 2019
Filed Under
Education & Transformation Services
Events
Inforum
Technology
Industry
Let's Connect
Contact us and we'll have a Business Development Representative contact you within 24 business hours