Learn how to customize your A.I. experience at Infor TechEd Las Vegas 2019
November 2, 2018
By Claudia Pasquet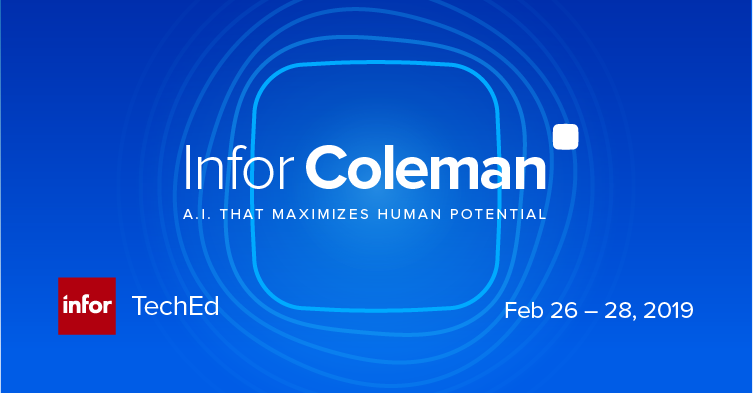 Join Infor OS product experts and developers for hands-on technical training at Infor TechEd Las Vegas | Feb 26-28, 2019.

TechEd Las Vegas will present the latest and the greatest product developments for five complementary Infor products (Infor OS | M3 | GT Nexus | Supply Chain Execution | Supply Chain Planning) at a single event. Choose from a variety of learning tracks, get hands-on experience in the open labs, attend roadmap keynotes and network with peers, product experts, and the Infor Education team. Learn exactly what you need, directly from the top product experts who know Infor OS the best. Infor OS deep-dive sessions will cover topics relating to artificial intelligence, integration, extensibility, user experience or system administration.
Curious about Infor Coleman? At Infor TechEd Las Vegas, on February 26-28, 2019 our Infor OS product experts will deliver a number of in-depth training sessions on Infor's new Artificial Intelligence digital assistant. With the release of Coleman, users have the power to begin customizing their A.I. experience right away. Users can now interact with Coleman to find information, make requests, and execute work in fast, natural forms of engagement.
At Infor TechEd Las Vegas you can learn how to:

Use Coleman within Infor Chat
Build, test, and publish skills that reduce and automate redundant tasks
Execute text and voice-driven skills using Coleman
Use your Coleman skills on Alexa devices
Click here to see the full TechEd Las Vegas agenda
Register now and build your own event agenda, consisting of best practices that simplify your work, increase productivity, and optimize system performance.

Meet the Infor Coleman expert: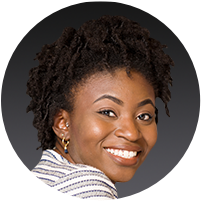 Lori Brown | Associate Product Manager of Infor Chat and Coleman Digital Assistant
Originally from Atlanta, GA Lori studied Computer Information Systems at Georgia State University. She started her Infor journey in college as an intern working to socialize and launch Coleman A.I. Once Brown joined full-time, she dedicated her time to the development and release of Chat. Recently Lori has taken a step back into her initial responsibilities as Product manager of the first phase of the Coleman A.I. solution: Coleman Digital Assistant.

Filed Under
Education & Transformation Services
Events
Technology
Industry
Let's Connect
Contact us and we'll have a Business Development Representative contact you within 24 business hours