Learning by doing at Infor TechEd for EAM
Infor EAM is best-in-class asset management software that can help you digitize and optimize your maintenance operation to reach new levels of efficiency. This 21st-century solution is built in industry-specific editions to address your unique challenges. Unlike niche solutions that simply can't grow with you, or ERP add-on products that require extensive customization, Infor EAM is a purpose-built asset management software that's ready to scale and transform with your organization. Do you master all the features and benefits of your Infor EAM solution? We will help you to get up to speed at Infor TechEd for EAM in Denver.
Get hands-on with the latest Infor EAM environment, and train with the industry's top product experts at Infor. Join us at Infor TechEd in Denver, for one of the many hands-on sessions, and join the open lab.
Top Break-out Sessions
System administration: Configuration hierarchy
In this hands-on session, explore the types of data that fall into the hierarchical categories and then learn how to set up and use them. In our hands-on lab, you'll also have the opportunity to test out the implications of making changes.
Repeatable maintenance
Maintenance needs may not always be predictable, but more often than not, they are repeatable. This hands-on session will explore various types of repeatable tasks and how to set them up in Infor EAM. Join us and learn more about task plans, job plans, standard work orders, and preventive maintenance schedules. And learn best practice tips and hacks on when to use each tool.
System administration: Working with screens
Configure the look and feel of screens in Infor EAM. We'll explore screen configuration tools, including screen permissions, screen designer, custom tabs, and more.
Technical hands-on: Tying it all together
In this session, we'll combine several of the advanced topics in a comprehensive use-case that creates a new Infor EAM module. Participants will be presented with a use case that requires them to extend EAM using the new functionality. Participants will follow step-by-step instructions to pull data from a SCADA system into EAM on a new user-created screen, add a new grid linked to the new screen, process data from the screen with Flex Business Rules and Alert Management, and add a tab report pulling data from this new screen.
Closing code hierarchy
Learn how to set up and use closing codes. We'll explore the closing code hierarchy in Infor EAM and how it can dramatically improve your company's ability to facilitate cost-saving changes in your maintenance program.
Melissa Kruminas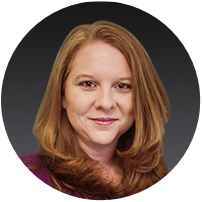 Senior Learning Consultant
Melissa is a Senior Learning Consultant with 12 years of CMMS and EAM experience in manufacturing and distribution environments. Prior to joining Infor, Melissa worked as the EAM Operations Manager for the global headquarters of Fruit of the Loom, Inc. responsible for the implementation, training, and development of Infor EAM for Fruit of the Loom, Spalding, Russell Athletic, and Vanity Fair brands facilities in North and Central America. Melissa specializes in process improvement and completed the FOTL Six Sigma Black Belt certification. At Infor, Melissa serves as a Senior Learning Consultant concentrating on Infor EAM.
Filed Under
Education & Transformation Services
ERP
Events
Manufacturing
Industry
Automotive
Aerospace & Defense
Chemicals
Construction
Energy
Food & Beverage
High Tech & Electronics
Industrial Machinery & Equipment
Product
CloudSuite Distribution Enterprise
Infor EAM
Region
Worldwide
EMEA
North America
APAC
LATAM
Let's Connect
Contact us and we'll have a Business Development Representative contact you within 24 business hours