Leo Paper Group hosts signing ceremony with Infor
By Jaclyn Chen, marketing director, Greater China
Last Friday, we had a beautiful signing ceremony with Leo Paper Group, one of the largest printing companies in China. Local government officials, media, leadership teams from both companies, and the whole project team gathered for the ceremony in Heshan at the biggest Leo Paper plant in China.
Leo Paper Group is implementing Infor CloudSuite Industrial and Infor OS platform for cloud to launch its Industry 4.0 and smart factory transformation journey. We are excited to be teaming with this leading, privately-held, global printing and packaging company, and you can get details of the partnership in the press release.
But here, I want to show you the ceremony, and tell you a bit about Leo Paper Group:
Leo Paper is considered at the TOP of the printing and packaging industry. Its products include books, games, bags, premiums and gift items, as well as product packaging.
The signing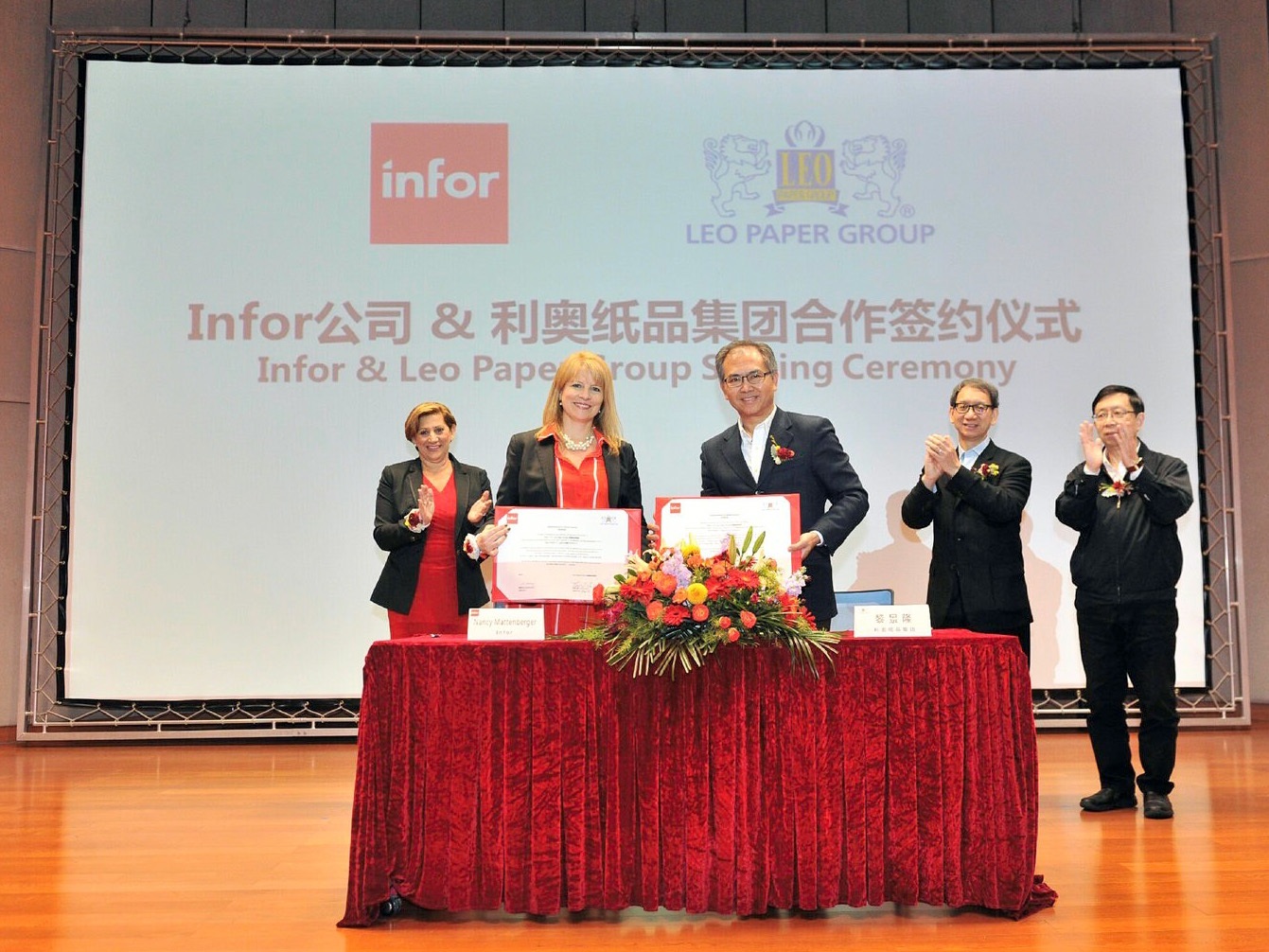 Nancy Mattenberger, SVP of Infor Consulting Services for Asia Pacific and Japan, and King Lai, managing director, Group Packaging Business, Leo Paper Group, signed the contract with witnesses Helen Masters, SVP and general manager of Infor Asia Pacific and Japan, Johnny Fung, group managing director of Leo Paper Group, and Simon Fung, Heshan factory director of Leo Paper Group.

The company used to have an in-house system for enterprise management. However, as the business grows, they need a comprehensive system to help manage the entire business.
The exchange of gifts
During his remarks, Mr. Fung said: "Digital transformation is a long journey for Leo Paper, and Infor has been and will be our strategic and trusted partner along the way."
Leo Paper's gift to Infor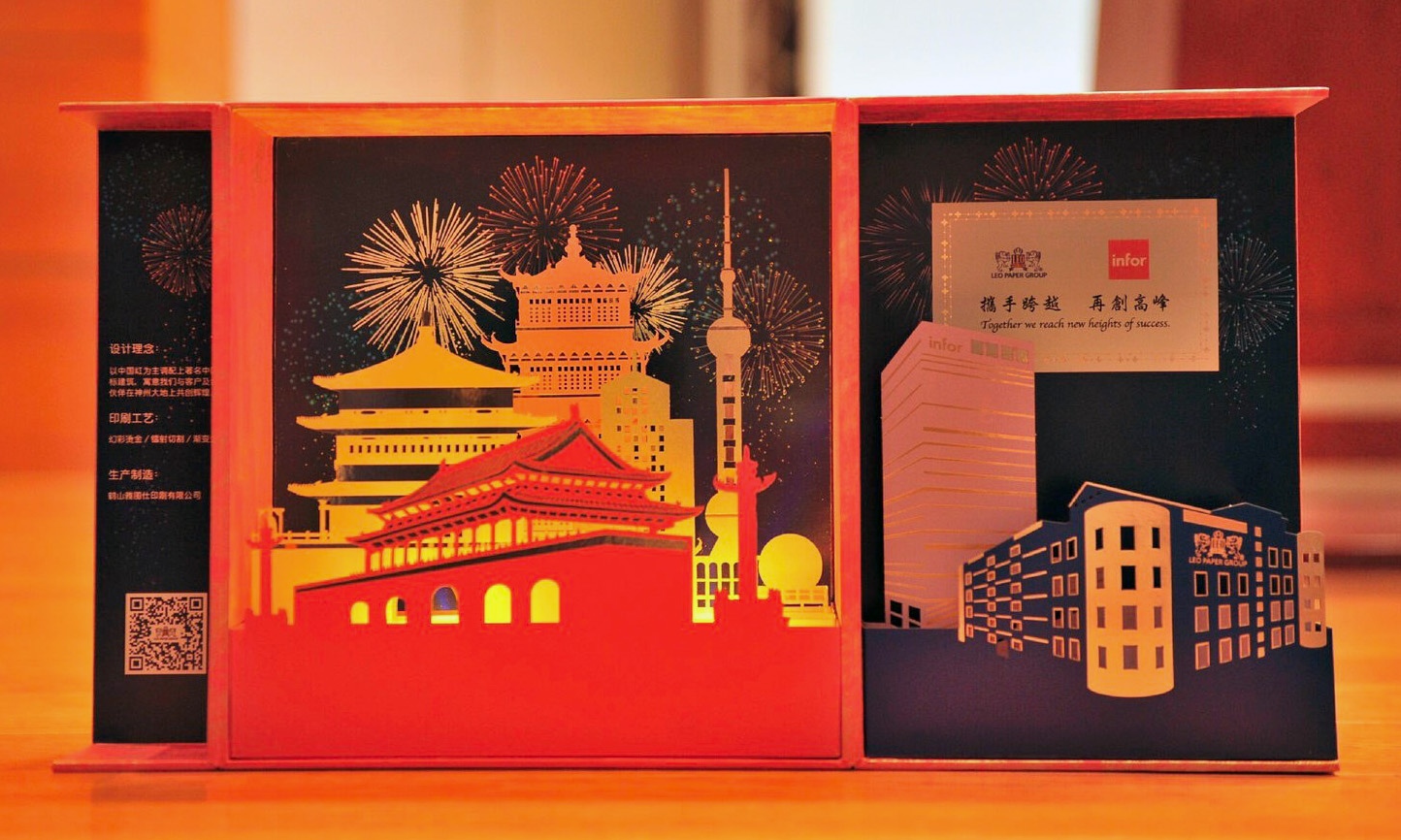 Infor has deep understanding and rich experience in the printing industry in China. With local customer successful stories and a powerful research and development (R&D) team based in Shanghai, we are no doubt the No. 1 software supplier in this market.
Infor's gift to Leo Paper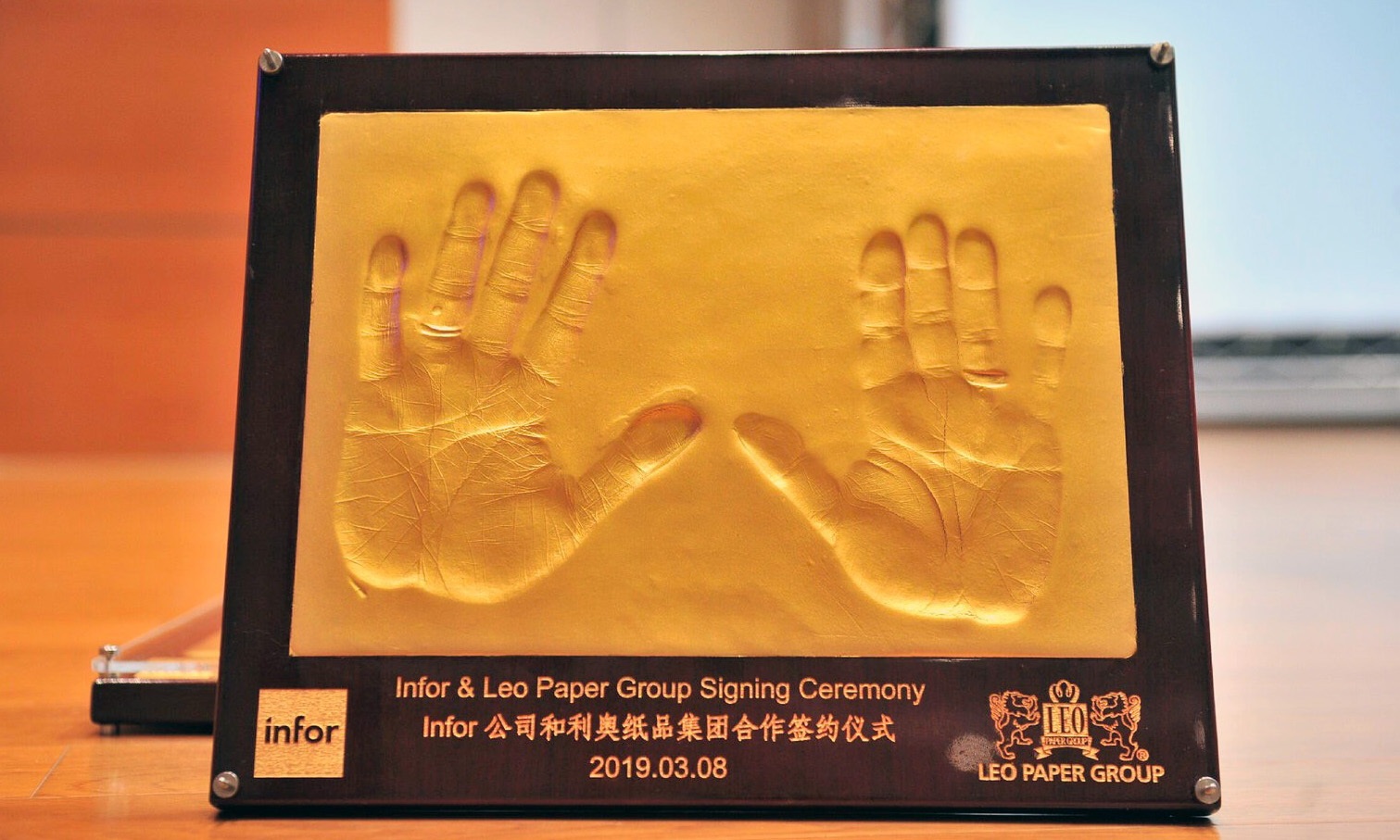 This cooperation is the result of a long communication between the two companies. Over 18 months, our project team visited Leo Paper more than 10 times to understand their business needs. The Leo Paper Group leadership team said they appreciated the professionalism and expertise of the Infor team, and decided to choose Infor.
The toast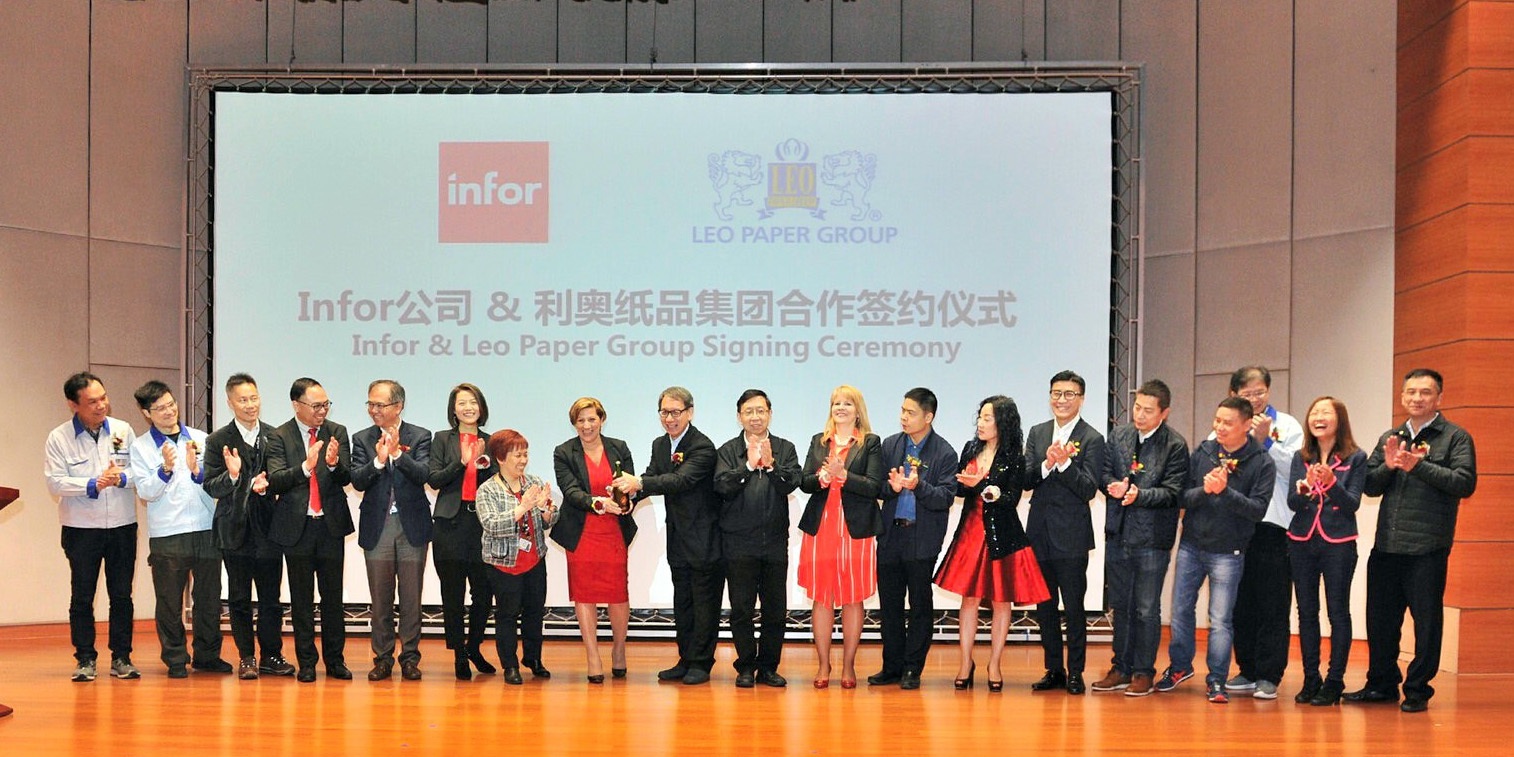 Toasts and a group photo concluded the ceremony. Then everyone got a tour of the printing facility.
Implementation of Infor solutions at the Heshan factory is just the first phase. When the Heshan plant goes live, other sites in the UK and US will follow.
Congratulations to all at Leo Paper Group. We look forward to helping you achieve your goals.
Filed Under
Cloud
Education & Transformation Services
Events
Manufacturing
Industry
Product
Region
Worldwide
North America
APAC
Let's Connect
Contact us and we'll have a Business Development Representative contact you within 24 business hours