Lessons learned in reskilling for the future
December 19, 2017
By Martine Cadet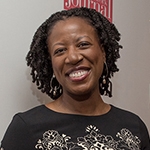 By Martine Cadet, VP Global Enablement and EAP founder

In 2012, Infor decided to make a big bet on New York City. While our executive team knew the local technology industry had a lot of room to grow, they also saw great potential for Infor. One of the first areas Infor decided to focus on in the local community was the sparse technology talent pool.

Spurred by our CEO Charles Phillips, we made a deliberate investment in building technical skills that would lead to job placements through the creation of Infor's Education Alliance Program (EAP). Infor believes that a sustainable solution to the technology talent shortage can start with a long-term alliance between a public entity and a private or commercial organization, also known as public-private partnerships (PPPs).

Since launching in 2014, Infor's EAP has been bringing hands-on enterprise technology training and awareness to over 40 institutions and education-focused organizations, spread across North America, Europe and the Asia-Pacific regions. To date, EAP has worked with more than 2,300 students, and helped place approximately 200 of them in internship and entry-level roles at Infor, our partners, and our customers.

Based in part on experience with the EAP, Infor has learned a lot about how PPPs foster in-demand STEM skills in the workforce today and in the future. Here are a few critical lessons we've seen where our own PPP has left a lasting mark.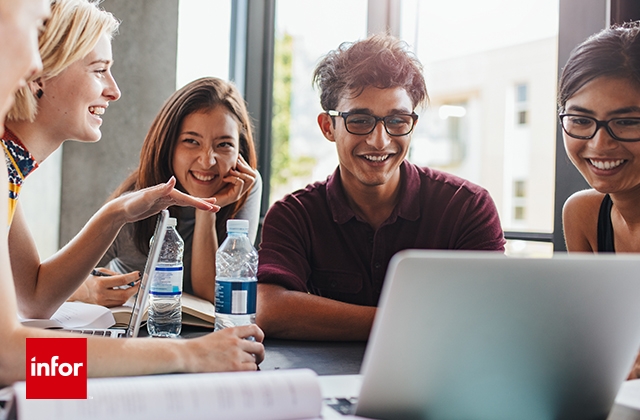 Reskilling for where the jobs are

Compared to traditional schooling, collaboration between public educational institutions and private sector companies can focus on driving training that leads to immediate hires for open positions in the job market. With the EAP, Infor could focus on creating the career-ready graduates equipped with exactly the skills it needed.

PPPs also give participating students access to a broad network of professionals in their industry to tap into when starting their careers. "Infor is making it possible for students to learn industry skills needed to pursue successful careers. The partnership between Infor and the City University of New York (Baruch College) not only gave me an excellent opportunity to grow, but I was able to learn from industry professionals and network with Infor employees, which led to my placement as an intern," stated Karolina Drewniak, Infor Scholar intern.

Increasing diversity

Increasing diversity and inclusion has become a big focus for the technology industry, yet it still has a long way to go. The Atlassian 2017 State of Diversity Report finds black and Latinx tech workers combined make up just 5% of the tech workforce, and women only 24%.

PPPs can play an active role in increasing diversity in STEM-related industries by bringing the right training and opportunities to diverse pools of talent. A recent Forbes study has identified workforce diversity and inclusion as a key driver of internal innovation and business growth.

"To create real change for the industry, any type of diversity initiative must be deliberate. It's not just going to happen naturally," says Johnny Parham, Infor director of global enablement. "For Infor, being deliberate means the types of schools we partner with."

Infor's EAP program is partnering with public educational institutions with students from a diverse range of backgrounds, such as City University of New York, one of the most diverse schools in the country, and its Baruch College, where 120 countries are represented in the student body.

A new pool of innovative ideas

Companies gain a ton by collaborating with the public sector. Not only do they help students gain the critical skills needed to be successful in their careers, companies get first access to this pool of talent that is better equipped to understand their organizations and get to full performance sooner than their peers.

Long-time Infor channel partner CDM Tecnoconsulting sees the benefits of working with local institutions. At the University of Parma in Italy, CDM is deeply involved in teaching, mentoring, and ultimately hiring students.

"The collaboration between the EAP and the University of Parma is very useful for students and for organizations that are looking to build a network of talent," notes Antonio Carta, CDM managing director.

For Infor, that's individuals with deep knowledge of industry-specific business applications.

"In the end, businesses benefit," Parham says. "Companies like Infor retain and grow their customer base by adding value. We do that by hiring the most creative minds. By training more professionals in business applications, we are growing the talent that has the potential to come up with the next great idea for us."

As the rapid pace of technological transformation continues to shift economies and businesses, both the private and public sectors need to be active in meeting these challenges. Lasting solutions will result only from new types of collaborations that open the doors to new ways training talent and matching individuals with job opportunities. As Infor's EAP shows, PPPs can help us tackle some of the biggest challenges facing STEM-related fields.

Learn more about the Infor EAP program.


Filed Under
Education & Transformation Services
Infor culture
Trends
Let's Connect
Contact us and we'll have a Business Development Representative contact you within 24 business hours