Let's make decisions, not dilemmas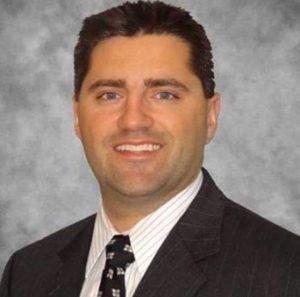 I just read a report that adults make 35,000 decisions a day, with choices about everything from what to eat, what to wear, and how to spend a day's 1,440 minutes. In healthcare, we are often faced with decisions that may seem at odds: How do we remain financially successful and cost effective, while continuing our mission of quality patient care?
I've previously written about the importance of streamlining and standardizing financials within our health systems, emphasizing the importance of doing so in our narrow-margin and changing-payer-model world. Put simply, decisions made in hindsight are no longer good enough to keep today's healthcare organization robust—or even afloat.
The good news is that we have to look no further than our smartphones to see how to improve our decision making capabilities, even within a large health system. Consider how we made daily decisions as recently as 10 years ago. We waited for the weather forecaster or some broadcaster on the radio or TV to tell us if it was going to rain or not. Today, we just open our weather app and receive a dynamic forecast so we know how to dress or prepare before we go outside.
Remember end-of-the-month bank statements delivered via snail mail? I'm sure most people reading this don't rely on them and their checkbook to maintain their bank account balances anymore. By logging into our online banking accounts, we can see exactly what our balance is at that moment in time. My checking account even shows me my upcoming transactions, so I can run a quick month-long daily cash flow forecast on the fly, thus making sure I have enough cash to cover my payments. It even sends me an alert in the morning when it anticipates my account balance being too low to make a given payment that day.
Why don't we demand the same capabilities in our work lives as we expect in our personal lives?
Using the integrated Infor CloudSuite Financials platform, operational leaders can now access financial reports in real time. Variances are recorded directly into analytics, and are readily available to any stakeholder who wants or needs them—they can even be delivered via alerts. Finance and operations departments can efficiently collaborate on the monthly financial statement review. And, even better, no one needs to call IT.
Our analytics functionality is used by more than 3,000 customers, who leverage role-based dashboards across their tablets, desktops, mobile phones and even smartwatches. While we recommend cloud deployment, it doesn't have to be for those who want an on-premise solution. To see for yourself, you can go to your app store, search
Infor BI Dashboards
, and download your free demo.
Like the revolution brought by our ability to pull up timely personal information on our computer, phone, and tablets, Infor CloudSuite Financials modernizes and transforms today's healthcare operations at the pace an organization in 2017 should expect. For more information on CloudSuite Financials, view the webinar:
Beyond RW100 – How to prepare for the fully integrated analytics in CloudSuite Finance & Supply Management
.
By Chuck Whinney, Financials Strategy Director, Infor Healthcare
Let's Connect
Contact us and we'll have a Business Development Representative contact you within 24 business hours