Leverage mobile and unlock your potential with managing healthcare assets
Tim Brown, Chief Business Information Officer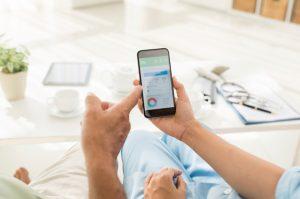 Healthcare organizations need to be able to respond quickly to maintenance requests since medical equipment is critical to patient care. Hospitals can have many different facilities or clinics, which can pose a challenge for technicians trying to complete work order requests efficiently. In this
fifth segment
of a
seven-part webinar series
, industry experts explore the benefits of mobility within an asset management system.
Benefits of mobility
Mobility is about providing information technicians need when they need it and where they need it most, which is in the field. Most of the value in maintenance management only happens in the field where critical assets are located. The benefits of mobility are:


Reducing commute time

Increasing productivity

Reducing labor hours

Reducing downtime

Stay connected on the go
Infor EAM offers our own mobility system that works on a variety of supported devices such as iPad, Android or Windows tablet. Technicians are able to mix and match if employees have different types of devices, and our mobility application offers two different modes. Connected mode is when the device is connected to Wi-Fi and provides information in real-time. Disconnected mode does not provide information in real-time but the technician is able to sync the data later once they have internet connection. Other capabilities of Infor EAM Mobile include:


Work management with a checklist of work orders and audit tracking

Bar code and scanning feature

Real-time mapping capabilities

Document attachment to work order feature, so the technician can pull up instructions about know how to perform a task

Face time, so technicians can easily check in with their supervisors with questions

Signature capture with capabilities around compliance and ensuring sure the work was done correctly

Ability to pull up history of work completed on certain equipment

Ability to locate equipment with an asset inventory feature

Could your organization benefit from a mobility system?
Let's Connect
Contact us and we'll have a Business Development Representative contact you within 24 business hours