Life science companies can look forward to a healthy 2017
For several years, life science companies have battled with shrinking research and development budgets, reduced pipelines, and strong pressure to reduce costs.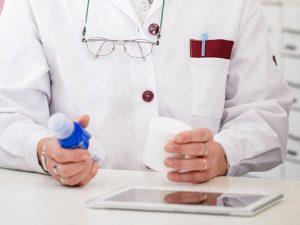 In addition to these pressures, we can also expect new challenges with an unpredictable political environment, and mounting consumer demands.
For companies exporting to global markets, an emerging set of regulations will also need to be considered. These include IDMP (identification of medicinal products), and pending changes to the EU regulatory requirements for medical devices that will keep safety and transparency at the forefront of the agenda.
But despite these compounding market forces, there will also be valuable new opportunities. A
recent article by Greg Reh,
life sciences leader at Deloitte Consulting, identified three areas where life science companies can gain new ground in 2017:


Collaboration between all industry stakeholders offers potential for new and mutually-beneficial relationships. Pharma, biotech, and medtech companies are already building business models and strategies based on collaboration with other industry players, regulators, academic centers, and innovative private laboratories where innovative ideas are being developed.

A focus on value, rather than volume, will increase profitability. A bigger-picture approach that starts with prevention and diagnosis and continues right through to treatment and ongoing maintenance of optimal health can create longer-lasting, more valuable relationships. The potential includes offering new products, services, and technologies across the full lifecycle of disease management.

Real-world evidence can help with faster product development and more successful commercialization. By enhancing evidence management capabilities, life science companies have unique opportunities to transform real-world information, such as claims or electronic medical records (EMR), into product development.

While these three strategies offer their own individual benefits, they are all possible thanks to advanced new technologies that allow companies to gather and analyze data more easily and more cost-effectively than ever before.
The growing potential of data for life science companies is further emphasized by a recent
McKinsey report
, which notes that the amount of available data continues to double every three years as information pours in from digital platforms, wireless sensors, virtual-reality applications, and billions of mobile phones.
At the same time as this volume escalates, the cost of storage has plummeted and data analysts now have unprecedented computing power at their disposal.
By focusing on the tools and skills needed to implement information-driven strategies across R&D, commercial applications and collaborative relationships, life science companies can lay the foundations for a healthy and prosperous 2017.
Read more about specific life science solutions that can help you realize new opportunities this year.
Let's Connect
Contact us and we'll have a Business Development Representative contact you within 24 business hours