Make the parts work great—by making them work together
January 11, 2019
By Claudia Pasquet

Learn how to get your modules working together

Talent Management has a lot of moving parts with different modules controlling different functions. Learn how to get them working in conjunction with one another in this complimentary webinar. Join us as we take a quick tour of the modules of Talent Management, such as Goals and Performance, Compensation, Development Planning, and Succession. Our session will focus on their ties to one another and how a rollout of one module will assist with the rollout of another.
Date: January 17th, 2019
Time: 1:00 PM ET
During this webinar, you will learn how to use Talent Management to:
Bring resource goals, defined in Goal Management, into performance appraisals for review and rating.
Use historical performance ratings for salary planning consideration and awarding.
Use historical performance appraisal ratings to evaluate internal candidates for promotion or transfer when compared against the success profile in Talent Acquisition.
Use appraisal forms that include completed resource activities and activity requests, which are defined in Development Planning.
Add resources to talent pools and succession pools based on performance ratings and updated talent profiles.
We look forward to seeing you at the webinar.
Meet the speakers: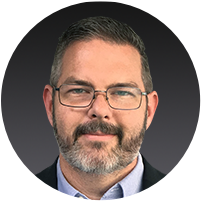 Jonathan Hays | Senior Education Learning Consultant, Infor
Jonathan is an Infor Education Learning Consultant with more than 20 years of experience implementing, upgrading, and optimizing Infor Human Resources, Benefits, Absence, and Payroll within the healthcare and business process outsourcing industries. His expertise includes business process redesign, constructing needs assessments, implementing these needs, implementing/re-implementing systems and system modules per strict governmental guidelines for the US, Canada, and the Philippines.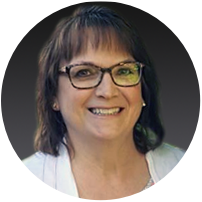 Sandy Breberg | Education Product Manager, Infor
Sandy has been with Infor for 17 years and is currently an Education Program Manager for HCM. Her experience with Infor includes S3 HR and Talent Management Support, as well as being an HCM and Landmark Quality Assurance analyst.

Interested in receiving more deep dive training about Infor Talent Management?

Join us for the next Infor TechEd in San Diego—this two-and-half-day training event is designed to help you optimize your company's investment in Infor software. Attend hands-on open labs, roadmap keynotes, and dedicated networking receptions. Learn directly from leading Infor product experts and discover best practices for simplifying work, increasing productivity, and improving system performance.

Click here for more detailed information about the event agenda

Register now for TechEd San Diego, April 24-26, 2019
Watch the video of last year's Infor TechEd for CloudSuite Financials & Supply Management, HCM, and Lawson and see for yourself why you should NOT miss the upcoming Infor TechEd event in San Diego 2019!

Filed Under
Education & Transformation Services
HCM
Industry
Banking and Financial Services
Healthcare
Professional Services
Public Sector
Product
Infor HCM
Talent Management
Region
Let's Connect
Contact us and we'll have a Business Development Representative contact you within 24 business hours