Making the case for marketing automation - Do more with less
What's the best way to understand the value and potential of a state-of-the-art marketing automation system? Why not talk to some leading professionals who use the technology every day? Find out what they can do now that they couldn't do previously. See how they're building a clear competitive advantage by delivering a richer, more personalized customer experience. Get insight into how they're doing things more intelligently and efficiently.
That's exactly what we did. This series captures their ideas on how marketing automation can be a game changer in customer engagement and campaign effectiveness through a series of real-world use cases.
Use case #1
Doing more with less
Today's marketers have a lot on their to-do list and the scope of their responsibilities keeps growing. Many enterprises see marketing as the natural owner of the customer experience. After all, marketing's communication skills and messaging expertise are best suited to overseeing the consistency and quality of the entire customer lifecycle, from building initial awareness through ongoing customer advocacy.
But while companies are asking more from marketing, they aren't always giving their marketing teams the budget or headcount to keep pace with these new demands. That's where marketing automation technology comes in — and the key word here is "automation." These platforms automate many of the time-consuming, labor-intensive processes and tasks that are essential to delivering a rich and relevant customer experience. In essence, they let you do more with less.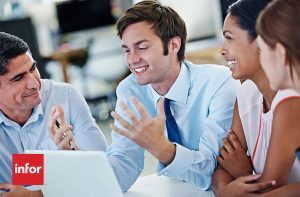 In the not-too-distant past, marketing automation helped teams create programs that were automatically triggered when visitors to a website would register for a specific type of content. Today, this type of capability is actually commonplace — and it has raised the stakes for customer engagement. Prospects and customers now expect custom content based on their interactions and history with a company. You can't achieve that level of mass personalization without an automated approach.
In addition to automating marketing programs, one of the things that marketers love about marketing automation is the ability to clone an entire program and customize it accordingly. For example, underlying each 45-minute webinar is a complex program of custom communications tailored to different audience segments before and after the webinar date. There are pre-event emails to a specified list, different persona-specific messages to various subgroups within a list, follow-up messaging for those who registered and attended, separate messaging for those who registered and didn't attend, and the task of assigning groups to different nurture campaigns following the event itself.
The ability to create this type of campaign once and clone it for future use saves a lot of time, effort, brain cycles, and budget. It also ensures accuracy along the way because teams don't have to recreate an entire strategy and set of processes for each new event.
When considering a marketing automation solution, an additional important consideration should be to understand how your system of choice integrates with the third-party solutions and services you'll need for your specific campaigns — such as the webcasting support you'd need for a webinar. You don't want to have to do things that are a drag on efficiency, like uploading and downloading lists. By integrating with the third-party you use for webcasting, you'll ensure that your automation platform automatically streamlines and simplifies this process for you. In other words, the ecosystem of complementary products and services connected to an automation platform is critically important to doing more with less, because of the expanded portfolio of capabilities it can offer.
If you tend to use your marketing automation system as a glorified email platform, even if it is tied to your CRM system and your website, the fact is that you're not getting the full return on your investment. It's time to think bigger than email outreach and use your automation platform to deploy and clone campaigns that can run for years on end, with contacts flowing in and out of the campaign's orbit. Today's automation platforms offer the level of automation and personalization that enable you to achieve more with your existing budget and resources — while helping the marketing team take the lead as the true owner of the customer experience.
Watch for the next blog post to learn how you can trigger responses to get the right message out, at the right time, to the right person.
If you are curious to learn more quickly,
watch the webinar
to hear all the insights and tips shared from leading marketing executives.
Let's Connect
Contact us and we'll have a Business Development Representative contact you within 24 business hours