Manufacturers meet profitability challenges with technology
For many manufacturers, razor thin margins are becoming a fact of life, a result of fierce competition, drops in demand, volatile pricing, and product commoditization. With so many factors contributing to poor margins, it may seem fruitless to battle the inevitable. With the use of modern technology, though, manufacturers can take a new look at margins, break free of stagnation, and build a more profitable, growth-driven enterprise.
KPMG said in their
2016 Global Manufacturing Outlook
, "Manufacturers are highly focused on achieving new growth. And many expect to be aggressive in their search for new opportunities. With limited baseline growth expected in most markets, manufacturers will need to either invest in new technologies to 'grow the pie' or resort to a brutal competitive fight to steal market share away from rivals. The only certainty is that there will be winners and losers."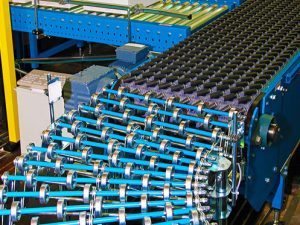 How did we get here?
Mass production and economies of scale have been the key route to higher margins since the inception of the assembly line. The more widgets a manufacturer could produce, the lower per-unit prices would fall. Then, lean manufacturing brought concepts for streamlining productivity and cutting waste. Manufacturers were able to increase margins, especially on high-demand, innovative products with high-tech components.
When the Great Recession hit in 2009, all of those sound tactics fell to the wayside. Manufacturers moved into survival mode and took any customer, sold any product, and did whatever was necessary to keep them happy. Those accounts often crossed into zero-margin territory.
Changes in demand

It's a new world, defined by digitalization and mass customization. Boomers are retiring. Millennials, who value personalized products and access over ownership, are taking command, and manufacturing is once again in the political spotlight.
These changes should trigger manufacturers to take a fresh look at basic concepts for expanding margins and boosting profitability, using a new filter. With today's demand for low volume production, manufacturers can't rely singly on per-unit-cost for generating healthy margins and revenue growth.
Changing with the times

Following the devastating recession of 2009 and sluggish recovery period, manufacturers are eager for growth. They are willing to make considerable changes to their core products and business models to pursue growth, reports the KPMG 2016 Manufacturing Outlook.
According to the KPMG survey:


More than 80 percent of all manufacturers said they expect to change the range of products and/or services they offer over the next 2 years

92% said they expect to enter new geographic markets to drive growth

8 in 10 respondents also said that they would enter into new sectors to achieve growth

Changing to a customer-centric model is one of the ways a manufacturer can overcome commoditization. Providing a distinct customer experience can be a valuable differentiator, one that is impossible for low-cost suppliers to replicate. Anytime you can move the focus from price alone, your margins can increase. Most would agree that loyal customers will be willing to absorb modest cost increases to continue the valued relationship. Customer-centricity can take many shapes and forms, from collaboration on Make-to-Order projects to online portals, and aftermarket service.
5 IT tools to make it happen

Performance Analytics.
Increasing margins starts with the use of advanced analytics so you can fully understand your current margins and can monitor improvement as you enact change. Analytics will also help determine which current accounts are not profitable.
Dashboards.
Role-based dashboards and use of Key Performance Indicators (KPIs) in Business Intelligence tools will also help personnel delve in the issues impacting margins, such as waste of resources. They can systematically identify and address margin-sucking errors, waste, and missed opportunities.
Customer Relationship Management.
CRM solutions are critical for manufacturers that want to expand service offerings and build relationships. Modern CRM solutions, integrated with the enterprise solution, help track engagement with the customer, identify buying trends, and project needs. The level of intimacy allows manufacturers to have meaningful dialogue and make recommendations which are insightful and of value.
Configuration and quoting
.
Inaccurate quoting based on guesses has a disastrous impact on margins, and MTO and ETO orders create challenges. Software to manage configurations and estimate resources and labor speeding quoting, plus improve the accuracy of bids.
Aftermarket service.
Manufacturers of industrial machinery and equipment as well as appliances and some consumer packaged goods know that aftermarket service provides a significant opportunity for added revenue as well as a way to build loyal relationships. Software helps makes the scheduling, inventory of parts, assignment of field technicians, management of warranties, and tracking of service history more streamlined and profitable.
Manufacturers are ready for aggressive growth initiatives and tactics to increase margins. Relying on the old assembly line mentality is no longer appropriate. Product customization
and customer-centricity are replacing v
olume and repetition. The new normal demands new tools so manufacturers can hone their pricing and boost margins. Software gives manufacturers the decision-making and quoting insights they need to achieve their profit goals for 2016 and beyond.
Let's Connect
Contact us and we'll have a Business Development Representative contact you within 24 business hours