Manufacturers say they are thriving, growing, hiring, investing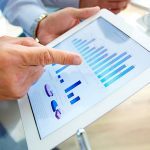 A recent survey, conducted by RSM US, an audit, tax and consulting firm, indicates manufacturing executives are largely optimistic. Many indicate their businesses are are growing, increasing profitability, even thriving. And, in order to prepare for future growth, they are investing in technology and hiring employees.
Among the top findings, 43% of manufacturers described their companies as thriving. Top sectors which classified themselves as thriving were:
-biotech, life sciences and medical equipment/supplies (54%)
- industrial and commercial machinery (48%)
- auto suppliers (47%).
More good news:
RSM's
Manufacturing Monitor Survey
reflects consumer confidence and is impacted by public policy topics such as health care, taxes and infrastructure spending, according to
Steve Menaker
, a partner at RSM, involved in the survey analysis.
"Seventy percent of our $19 trillion economy is driven out of the consumer and the consumers are still buying," he says in an
IndustryWeek Daily
article.
This positive perception is influencing hiring. About
65%
of mid-sized manufacturers say their companies
added employees
in the past year and plan to continue doing so in the near future, despite the challenges associated with attracting right-skilled workers.
Manufacturers are investing in the workforce largely because they plan to grow in the coming year. Executives surveyed indicate the top way they plan to expand is by introducing new products and expanding in domestic markets. The next top three avenues are: entering new domestic markets, expanding their presence in existing international markets, and improving existing products.
Manufacturers also continue to put a high priority on improving their operations with nearly
50% saying they are investing in process improvements
.
Also, 2/3 of manufacturers plan to increase their investments in technology
to help support the growth and digital initiative. Machinery that can increase throughput and quality are obvious priorities for investment, Menaker suggests, but adds, "when it comes to making decisions around the Internet of Things and data analytics, manufacturers may find that a much harder decision to both rationalize and implement." Size of the company may be a factor, he suggests. "Large manufacturers have the skill and resources to make decisions about new technologies but at the smaller end of the scale, companies may be less certain about how to proceed and face proportionately larger investment decisions," Menaker says.
Survey findings indicate 54% of manufacturing have yet to implement IoT and 64% are not using additive manufacturing. However,
62% are using digital tools to manage CRM
processes, including sales and ecommerce tactics.
Other major findings:
-Most respondents expected to see increases in revenues in the coming months, with just over a third (36%) anticipating a healthy increase of
11% or more.
-Nearly half of the executives surveyed reported operating profits of
6% or more
, before interest and taxes.
-With costs for components and materials are on the rise,
75%
of manufacturers plan to
pass those increases on to their customers
, keeping profitability steady—or increasing.
Findings by industry:
Auto industry:
79% have increased employee count. 78% say their profitability is increasing. 47% say they are thriving.
Bio and life sciences:
83% have had product price increase 56% have acquired a company or division. 73% have increased profitability
Chemicals industry:
79% have seen a profit increase. 71% have had a price increase
High tech and electronics:
72% have had increase in profitability. 71 % have increased number of employees. 70% have had a product price increase.
Industrial and commercial machinery:
77% have had product price increase. 67% have had profitability increase.
Metal fab:
86% have had a product price increase. 67% have increased profitability.
Let's Connect
Contact us and we'll have a Business Development Representative contact you within 24 business hours