Manufacturing in 2017: A year of global influence
"It's a small world after all"
has been an iconic phrase since Walt Disney Studios introduced the exhibit of singing children at the 1964 World's Fair. While the sentiment has become a cliché, the concept is more relevant than ever. In manufacturing, "It's a small, interconnected world after all" could be the theme song for 2017.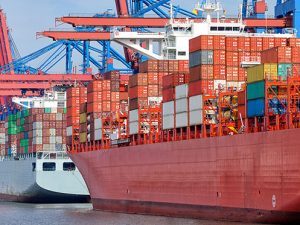 The influence of global industries, global suppliers, and global commerce is exponentially growing, promising to soon reach a flash point when
all manufacturers
will be part of an integrated global network. We are almost there now.
Thanks to the ease of shipping, lower transportation costs, and the proliferation of online shopping/commerce, many manufacturers either sell to a global market or buy raw resources or components from suppliers in other countries.
Borders may complicate processes, such as currency exchange and compliance mandates, but the opportunities typically outweigh the hassles, as long as advanced software is in place to manage the various details.
Manufacturers overcome complexities of globalization
Many manufacturers are overcoming the complexities of global expansion, and even more are projected to take up globalization in the near future as their primary mode of growth.
Deloitte says in the
Global Manufacturing Footprint
2020 study, "A seismic shift in manufacturing location trends has occurred over the past 20 years as manufacturers sought to take advantage of labor arbitrage opportunities and gain access to raw materials, while accommodating an increasingly more global customer base."
The report points out benefits, saying, "The growing global economy has enabled manufacturers to open new markets while surfacing opportunities to increase shareholder value through improved margins, reduced operating costs, shorter supply chains, and refinement of global tax structures."
Deloitte also published the recent
Deloitte's 2016 Competitive Index
in which analysts evaluated country rankings, based on criteria such as talent of the workforce, logistics, productivity, technology readiness and product innovation.
The 2016 Competitive Index, top five:



China (100 pts.)

United States (99.5 pts.)

Germany (93.9 pts.)

Japan (80.4 pts.)

South Korea (76.7 pts.)

Projections for 2020 show the United States is expected to take over the No. 1 position from China due to increase in technology and complexity of products, plus labor and economic instability in China.
The 2020 Competitive Index Forecast, top five:



United States (100 pts.)

China (99.5 pts.)

Germany (90.8 pts.)

Japan (78 pts.)

India (77.5 pts.)

Growth and the global perspective
Also looking at growth, KPMG recently conducted a survey of manufacturing CEOs. The survey found 92% of manufacturers expect to enter new geographic markets to drive growth.
"We have seen manufacturers make significant investments into new businesses, models, and technologies that help them expand their footprint into new sectors," says KPMG strategy practice principal Tom Mayor, in the
KPMG Global Manufacturing Outlook
.
KPMG's survey also shows that more than half of manufacturers surveyed say they are highly focused on aggressive growth.
That isn't going to be easy. Most global markets are forecasting limited baseline growth, meaning manufacturers will likely be forced to either invest in new technologies to increase market share or face brutal one-on-one competition to steal market share from global rivals. Already facing ultrathin margins, manufacturers will need to emphasize value and service, not price.
Value and service combine to create a total customer experience, something that's hard to simply stretch so it can expand to cover the globe. Like stretching many substances, weak spots or actual holes are likely to appear when resources are stretched too thin. Providing service to the world is no small feat, with only a few companies, like Caterpillar, able to master.
Supply chain issues are just the beginning. Product design differences need to be addressed as well. People in different regions have distinct preferences for most consumer goods, eliminating the possibility of simply mass marketing one product line.
Looking to 2017
If manufacturers want to grow their enterprise in 2017, evaluating their global stance will be a necessity. There is likely room for expanding the company footprint with additional branches or products.
Care must be taken, though, to step into the global arena knowing that fierce competition lies ahead. Software solutions, such as cloud deployment, can make the expansion easier to manage. For more information on how software can support your globalization, download the ebook
Borderless Manufacturing: Achieving growth through globalization.
Let's Connect
Contact us and we'll have a Business Development Representative contact you within 24 business hours