Manufacturing Predictions for 2018: The CFO's Role in Digital Transformation
by Nick Castellina
Director of Industry and Product Strategy, Discrete Manufacturing, Infor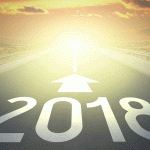 Just as businesses have evolved in this digital age, so has the role of the Chief Financial Officer. CFOs are no longer looked upon as back office penny counters. Today, CFOs are strategic partners, contributing to the overall business strategy. They are now drivers of business change.
CFOs often are responsible for setting priorities for investments in the IT infrastructure, including hardware, software, and team support. Hence, CFOs must stay well-informed on technology issues and understand the impact of technology on productivity, efficiency, quality control, and customer satisfaction. A CFO who fails to supply employees with the right technology they need can truly hinder a company's success.
That may be a scary thought. Fortunately, CFOs--and others in the organization, have access to critical information about achieving Return on Investment (ROI) and the benefits of modern technology. On January 18, I'll be participating in a
webinar
with IndustryWeek that will provide just that type of valuable information. The Webinar, "18 Predictions for Manufacturing in 18 minutes" will cover the top trends in the industry and provide guidance on investments which will yield high pay-off.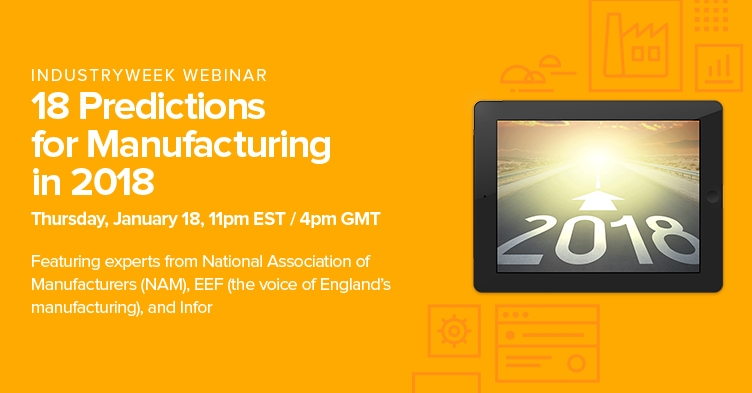 One of the predictions that I will be discussing is the changing role of the CFO. Additionally, I'll provide some recommendations on how CFOs can prioritize technology investments with an eye towards their long-term business strategy. To remain competitive, manufacturers must incorporate emerging technology, such as analytics, AI, and the Internet of Things (IoT) to support changing business models (such as improved service offerings and rental), new business processes, geographic expansion, and a volatile regulatory environment.
The role of the ERP
When planning a business strategy, the current state of the ERP solution must be considered. The ERP is the foundation of success for all competitive manufacturers. Any CFO that allows their business to run on an outdated solution is doing their company a disservice. A successful digital transformation strategy begins with analyzing the capabilities of the current ERP and often includes upgrading or replacing outdated systems which cause bottlenecks or hinder visibility. Often, legacy ERP systems simply do not have the elasticity, agility, analytics or storage capacity required for advanced functions, such as collecting and analyzing the millions of data points generated by sensors in IoT applications.
Enter cloud computing. For a CFO charged with supporting the growth of a business, but also mindful of the impact to the bottom line, ERP deployed in the cloud presents a compelling case.
First, CFOs consider the cost of any technology decision. With cloud ERP purchased on a subscription basis, companies can take advantage of the benefits of a modern ERP solution without incurring a large upfront capital investment. Further, a cloud solution will require fewer internal IT resources to support, shifting the balance of spending to the line of business instead of IT. These businesses can pay as they go and prioritize the big capital spends on other initiatives that will support business expansion.
For example, cloud solutions can be quickly implemented in new business units as a part of a merger or acquisition or during business expansion; the business won't need to worry about obtaining new IT resources and can focus on getting those businesses up to speed quickly.
Second, cloud ERP will ensure that the organization is always able to access the tools it needs to compete in the modern environment. Automatic updates bring new functionality and support for new technologies, without disrupting the business. Remember, as a core component of business strategy, CFOs are tasked with ensuring that modern technology is there to support the business as it changes. ERP is the base that new functionality will plug into. In the cloud, your software vendor will ensure that support is built in for this new functionality. For example, IoT support and analytics will enable your business to expand its service offerings and provide a new source of income.
Similarly, new industry best practices delivered in the cloud can also support new ways of doing business. This is a way for CFOs to push business improvements across the organization through technology. Marrying process improvement with technology is core to digital transformation. A cloud solution will ensure that the business is prepared for new business models and industry trends.
In 2018 and beyond, I hope, and believe, that CFOs increasingly will place emphasis on digital transformation. I expect ERP solutions to continue being the foundation of those strategies. To learn more about this trends, as well as my other predictions for 2018, register for the upcoming webinar
here
.
Let's Connect
Contact us and we'll have a Business Development Representative contact you within 24 business hours