Manufacturing Renaissance
Is the death of Manufacturing upon us, or are we approaching a Renaissance of new and powerful production strategies? I say, "getting ready for both". Which camp are you in? Do you subscribe to the notion that labor cost advantages can only be achieved by moving manufacturing oversees? Or, are you in the Made-in-America camp? Are robots replacing the blue-collar workforce, or are they simply doing different and more sophisticated jobs that humans can't perform? Will the Internet-of-Things be the next great change agent, or is it just an interesting novelty for connecting things together?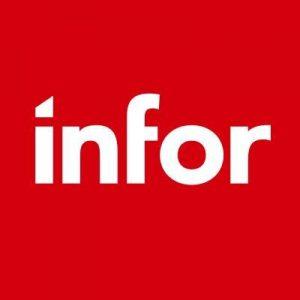 No matter your take on Made-in-America, Labor Treaties, Automation, 3D printing, corporate taxes, Fair Wages, Healthcare or any other issues facing Manufacturers in the United States, one thing is clear; Manufacturers must adapt and embrace technology or they will become obsolete. Where the debate on NAFTA, healthcare, and corporate taxation can be left for another day (and another raucous political dispute), there's no denying that technology is a great enabler for Manufacturing. Whether it's trendy topics like Internet-of-Things, or leveraging technology for process automation to more efficiently complete simple production tasks, we can all agree that technology must be leveraged to succeed.

Replaceable versus Reshape-able


A central theme of this debate is the idea that technology will, and in grand scale, replace the workforce altogether. I contest that this will never happen. My view is that Manufacturers who properly leverage technology are creating opportunities for themselves and for the "human workforce" in ways we may not understand yet. Leveraging technology, at its best, enables manufacturers to produce higher volumes with better quality, therefore, creating more customer loyalty and revenue streams. In turn, this creates more demand and opportunities for employee growth. Technology, if leveraged correctly, will drive economic and workforce growth. This growth isn't solely about software and automation, but will also take place in blue-collar America. You are not replaceable, but you do need to be reshape-able.

Who is this guy, anyway?


If you have read this far, perhaps you are wondering, "why is this Workforce Management expert pontificating about the merits of technology"? Why would anyone in this space profess knowledge about anything more than pay rules, or how to drive more efficiency for employees clocking in-and-out? There are countless legacy timekeeping applications that do this and none of them deliver renaissance-type value or truly modern technologies. At Infor, we view workforce management in the Manufacturing industries as much more than "just" time and attendance; more than complex pay rules, and more than automating the timecard. We think bigger – it's about demand and supply, dynamic scheduling, activity costing, billing to contracts, and yes, time and attendance for the purposes of accurate payroll.

The Secret is in the Sauce


By utilizing a modern digital platform for workforce management and labor optimization, Manufacturers are creating economic growth and new opportunities for their employees. We are seeing first hand that Manufactures are building better products at a pace and efficiency that would have been unimaginable even five years ago. Companies are perfectly meeting the demand of their customers and selling more contracts at better margins. In turn, this alignment is enabling employers to help their workforce better meet work-life balance, and extracting more satisfaction from the job. Manufacturers are exposing labor inefficiencies, and addressing them prior to the production cycle.


Manufacturers who don't embrace technology, or think bigger about these new and exciting modern methodologies, such as those being delivered by Infor, will become obsolete in the years to come. Can they continue building products? Sure, but they can't do so in isolation – competition is racing to better leverage their workforce and improve the manufacturing process. In doing so, they will be creating economic growth and innovative employment opportunities. Manufacturers shouldn't fear change, technology, or the platforms and services that deliver them. They should embrace, evolve, and transcend beyond status quo and ensure more than just their own survival. We need, America needs, a successful Manufacturing sector and more contribution in the future to maintain a competitive global marketplace.

It's time to "renaissance".

Eric Wolfe, Infor, Workforce Management, Aerospace and Defense, @ewolfee
Product
Infor Workforce Management
Region
Let's Connect
Contact us and we'll have a Business Development Representative contact you within 24 business hours