Manufacturing software solutions help meet demand for increased agility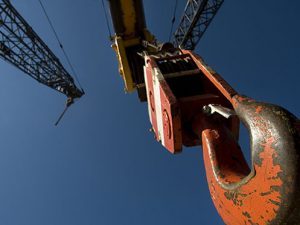 A new report from the MPI Group examines the challenges and opportunities industrial machinery and equipment (IM&E) manufacturers face and explains how software solutions help them step up and tackle the big issues.
The report, "Global opportunities await IM&E manufacturers: New models for boosting revenues and profits," describes unfolding global opportunities and the need for agile operations, innovative offerings, and courageous leadership to advantage of the growth potential.
At the plant level, agility is usually created by streamlining operations and reducing costs, the report states. More than two-thirds of US machinery plants follow lean manufacturing methods to improve operations, and plants have about half of their workforces engaged in the methodology.
Lean techniques to improve agility include:


Quick changeovers of equipment and lines — instead of batching large groups of similar products — to minimize inventories and speed production.

Pull systems in which each step in a process calls for materials and components only as needed — instead of systems that push work-in-process downstream, whether required or not — to minimize inventories, delays, and overproduction.

Elimination of waste — waiting, excess motion, rework, etc. — that add no value to products or for customers, to free up resources and capacity.

Empowered frontline associates who rapidly identify and solve problems with fixes that prevent recurrence and establish higher benchmarks for performance.

Capturing IM&E opportunities
There's no shortage of new and emerging profit opportunities for IM&E manufacturers. But capturing those new profits will require them to strategically reinvent their operations by:


Identifying new opportunities and requirements: Think big — and then think even bigger. Even opportunities that seem far beyond the current capabilities may be too lucrative to ignore.

Establishing clear objectives: For each IM&E opportunity, thoroughly research local demand, operational and financial benchmarks, and regulatory and logistical hurdles. For example, what percentage of revenue and profit from a new or expanded MRO service line would constitute success in a given market?

Assessing capability and capacity: With objectives established, focus next on building capabilities and capacity. Some opportunities will require substantial investments for assets (additive manufacturing, remanufacturing), facilities or field locations (MRO services for global clients), or human resources (line integration). Develop detailed cost structures that quantify not only returns on the investment but risks as well.

Investing wisely: IM&E manufacturers can leverage some opportunities immediately, at little or no expense. For example, a machine maker with established make-to-order capabilities can aggressively market that expertise today. But most opportunities will require investment, which means that executives will have to develop long-range plans for acquiring and deploying capital into the technologies, talent, assets, and plants that make new profits possible.

Where is your greatest global opportunity? More importantly, why aren't you pursuing it?
Read
the full report from MPI
on IM&E opportunities.
Let's Connect
Contact us and we'll have a Business Development Representative contact you within 24 business hours