Manufacturing Supply Chains—From Vertical to Virtual Integration
By Monica Truelsch, Director, Infor GT Nexus Commerce Network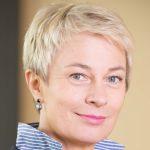 Over 100 years ago, construction began on the Ford River Rouge Complex on 2000 acres in Dearborn, Michigan. The site grew swiftly to include almost every element needed to produce a car: enormous ore docks, blast furnaces, a steel rolling mill, glass furnaces and plate glass rollers, a tire-making plant, a stamping plant and engine-casting facility, a transmission plant, a huge power plant, and, of course, assembly lines. Just under one hundred miles of railroad track and even more in conveyor belts tied these facilities together.
"The Rouge" demonstrated unprecedented vertical supply chain and manufacturing process integration. Materials flowed in, and vehicles flowed out. In Henry Ford's words, the goal was "a continuous, nonstop process from raw material to finished product with no pause even for warehousing or storage."
As Infor's tribute to the manufacturing industry continues in recognition of Manufacturing Day, we celebrate achievements like River Rouge in our industrial history and consider the challenges and opportunities manufacturers face today. The hard work of getting raw materials, parts, supplies and finished goods to the right place at the right time remains essential to manufacturing, but people and tools employed in that work continue to face change.
In fact, changing economics revealed that monolithic, vertical manufacturing integration as epitomized by the Rouge was not conducive to new business agility or adaptability.
Emerging for the automotive industry was a more geographically scattered ecosystem of multi-tier suppliers and service providers. The globalization of manufacturing transformed segments from durable appliances to garment-making. Today's manufacturing leaders are sourcing systems, components, and sub-assemblies from other manufacturers around the world to support production centers also strategically located to serve multi-national market geographies.
Simple "supply chains" have been replaced by more complex "supply networks"—many individual companies tied together by profit-driven business relationships, engineering and logistics for the creation and delivery of new goods to modern consumers.
Taking the place of vertical integration, modern manufacturing relies on a new paradigm of virtual integration.
But technology transformation has been slow to support this new model. Instead of the seamless electronic flow of orders, production schedules, shipping notices, transportation status, invoices and payments that are necessary to drive efficiency with "virtual integration," we find a hodge-podge of disconnected information technology platforms and communication methods. Manufacturers have invested in ERP implementations and factory automation, but connections to far-flung suppliers and logistics service providers often rely on aging fax machines.
In Henry Ford's day, it was practical to lay a rail line physically connecting one production plant to the next in the supply chain. Today, business agility means changing inbound network connections almost overnight if political upheaval or natural disasters disrupt product flows. New and additional supplier relationships help drive down costs, mitigate risk and service new markets. More logistics and transportation options across multiple modes help manufacturers balance speed and freight cost in networks to fulfill market demands. The ability to make new connections quickly and cheaply, to flexibly alter flows between network nodes, is now more valuable to manufacturers then having their own rail spur.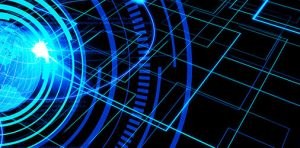 The need for IT flexibility in modern manufacturing is acute for operating virtually integrated supply networks. One-off, custom integrations between ERP and supplier and logistics systems are not agile and not flexible solutions. Even EDI communications can be too slow to ramp up and too rigid for the exploding information needs of modern business. Driven by e-commerce and always-on business demands, manufacturing must adopt the Internet's own network model to realize the full potential in virtually integrated supply.
Growing acceptance of the 'cloud' to deliver critical manufacturing and finance applications means that more companies are also moving on to commerce network platforms that connect communities of suppliers, logistics service providers and manufacturers around the world.
The rivers, roads and rails of last century are upstaged by the data highways connecting companies and consumers today. Successful manufacturers integrate these digital networks in to their business, driving new visibility, reducing costs-to-serve, improving profitability and delivering great customer experiences.
Monica Truelsch joined Solutions Strategy for logistics and transportation at GT Nexus, an Infor company, after twelve years in the North American fleet and transportation management software industry. Her diverse background is technology-centric and includes sales, marketing and product management for engineered materials, chemical handling, laboratory information management software, artificial intelligence applications and fluid power.
Let's Connect
Contact us and we'll have a Business Development Representative contact you within 24 business hours